Each month throughout 2019, ThinkHealth brought you a monthly mix of Michigan-harvested vegetables. And, as our series comes to a close, we wanted to highlight our favorite veggies—many of which you might find around the holidays. After all, while commercial gifts such as jewelry bring us joy, nutritious vegetables bring us health. And that's one thing we can all celebrate this joyous season.
Remembering rapini
January's featured vegetable, rapini, looked like broccoli but acted like a turnip. If you recall, it's "green, leafy and nutritional—not to mention, it's full of flavor when prepared properly." So, in retrospect, rapini is good for your bones, arteries and liver; packed with vitamins C and K; and it's also fun to say.
Looking back on leafy greens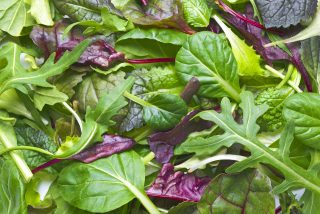 Arugula, bok choy, kale…the list of leafy greens goes on and on. And in last June's story, we also spoke of mustard greens and Swiss chard to complete our list of mitten-raised greens, sure to add nutrients to your next salad. Take a moment to look back on the low-calorie, vitamin packed greens that probably should, at some point during holiday break, bless our table.
And then there was asparagus
Last May, we learned about our friends in Oceana County, where 75% of Michigan's asparagus is grown. They, along with the rest of the state's asparagus farmers, are helping us get important antioxidants and flavonoids through such a yummy, summery vegetable. Next year, once the winter breaks and you begin to fire up the grill, don't forget about asparagus.
Commemorating cucumbers
August's tale taught us about the hydrating power of cucumbers. Made of 95% water, these pre-pickled veggies pack vitamins K, B and C and are a great source of copper, potassium and manganese. That means they're pretty spectacular, and a must in nearly every salad you prepare in the New Year.
Still feeling the beet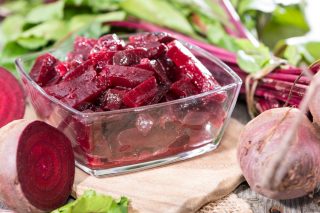 Do you remember February's story about this red, root vegetable? As you garnish your table with treats and trays, try including beets because they're great for you and your health. They're low in calories, high in heart health and rooted in B-vitamin folate. In other words, they can't be beat.
It's been fun reporting all the ways to reap nutritious benefits of veggies, especially those here in Michigan. Just remember to keep giving the gift of nutrients, vitamins and flavor for years to come. Merry veggies to all, and to all some good health.