When it comes to indigenous veggies packed with health benefits, the beet is tough to beat. About an inch and a half in diameter and less than a third of a pound, this in-season taproot can be enjoyed in a variety of ways—from raw to cooked to minced to dried—all of which are nutritious. That's why this Valentine's month, our hearts beat for beets.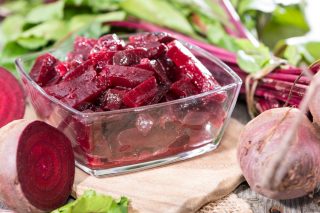 Here's why:
The nutrients to calories ratio
Some power foods can be extremely healthy, offering an abundance of nutrients while being packed with calories. If you're looking to boost your nutrient game while keeping calories low, turn to beets. Averaging only 44 calories per cooked serving, beets provide plenty of protein, folate, potassium, manganese and iron, among other nutrients including vitamin C, vitamin B6, magnesium and more. It's like a one-a-day, only tasty—and purple.
Thwarting hypertension and promoting heart health
Here's something cool: beets are proven to keep your heart beating regularly and your blood pumping normally. They truly are a homegrown veggie after our own hearts. With rich betaine and B-vitamin folate contents, beets promote healthy arteries and combat against heart disease. If that isn't a reason to swoon over beets this Valentine's Day, what is?
MVP status – promoting athletic performance
If you're looking for a boost during those grueling workouts, beet juice could improve your stamina. Drinking two cups a day for just a few weeks can positively impact your regimen. The wondrous power of beets have been known to improve running times, too—so adding beet juice or beet powder to your favorite diet a few hours before your race or workout might be worth a try.
A good fit in any diet
Beets befriend nearly any food or diet. Prepare them as a side dish, pickle and jar them, put them in the juicer—whatever you choose to do with your beets, rest assured they're doing a lot of good for you and your health. Add this balsamic roasted beet salad to your Valentine's Day menu and show your valentine you care about their health and their taste buds.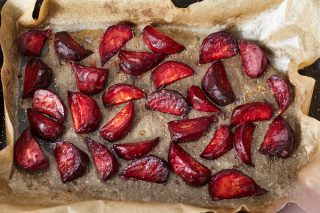 When it comes to health benefits that you can grow in your own backyard, the beet goes on. And on. And on. So if you're looking to ramp up your homegrown veggie game, remember, we're rooting for you—and so are beets. Literally. Have a happy, healthy Valentine's Day and come back next month for another installment of native Michigan veggies that promote health, taste delicious and can be found in nearly every produce section across the state.