COVID-19 has changed countless aspects of daily life, including how we access health care. Now more than ever, it's especially important to take care of your physical and mental wellbeing. If you do not feel comfortable yet going to see a doctor in person, picking up a prescription or visiting a counselor, there are multiple options available for contactless care.
Virtual visits. Many doctor's offices and health plans are offering extended virtual care options due to COVID-19. These appointments can be for routine care, such as your annual checkup or if you are experiencing symptoms like a cold, allergies, sprains or an earache. This is a great option if you're uncomfortable going to the doctor's office or if visiting your regular doctor isn't an option if it's the weekend or after hours.
If you're experiencing COVID-19 symptoms, a virtual visit can be used as a screening to determine if a COVID-19 test is needed. Contactless screenings help reduce the spread of the illness while immediately getting you the care you need.
Virtual appointments don't have wait times and offer flexible hours. During these appointments, you can use a phone, computer or other device to chat with a licensed medical professional. These visits can take place as video calls, emails, phone calls or instant messages. Providers can often make a diagnosis and write prescriptions based on your conversation and help you immediately get the treatment you need.
Check with your primary care doctor or health insurance provider to see what virtual care options are available to you. If you are a Priority Health member, you can access virtual care options through the Priority Health app. Priority Health is offering members $0 cost share for COVID-19 testing, treatment and virtual visits — including behavioral health visits —  through December 31, 2020. Learn more here.
Prescription delivery. Many pharmacies including CVS, Meijer, Walgreens and other local pharmacies are offering medication delivery right to your home. This option is ideal if you feel unwell or are uncomfortable visiting your pharmacy in person. Contact your pharmacy to see what delivery options are available and how to sign up.
It's also important to check with your insurance provider to determine if this service is included in your coverage. For example, Priority Health members can receive free prescription home-delivery from CVS, Walgreen's and Meijer. This service is dependent on social distancing guidelines, which are frequently updated. If you're a Priority Health member, check the website or talk with customer service at 800.942.0954 to determine if this free service is still available as part of your plan.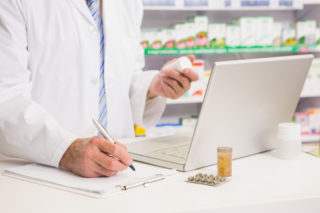 Mental health virtual resources. Your physical wellbeing may not be the only aspect of your health that requires attention. Stress and uncertainty surrounding COVID-19 has taken a toll on many people's mental health. It's important to take care of your mental and emotional wellbeing in addition to physical health.
There are many virtual resources available to Michiganders including virtual counseling, crisis call and text lines, and stress and anxiety management services. Resources available for Michigan residents can be found on the state's Stay Well page.
Priority Health has also partnered with a digital health specialist to offer members free access to COVID-19 mental wellness resources. This service included videos and articles focused on helping you manage stress and practice mindfulness, tips for parenting during challenging times, and more. And if you're a Priority Health member, $0 cost share for behavioral health virtual visits are being offered to members through December 31, 2020. Learn more here.
Your life is important. If you or a loved one is considering suicide, call the National Suicide Prevention Lifeline at 1.800.273.8255 for immediate help.
See even more tips on staying mentally fit during COVID-19 and additional virtual mental health resources here. If you find yourself feeling anxious, follow these tips from certified Health & Wellness Coach Angie Horjus on staying calm during times of crisis.
COVID-19 should not prevent you from accessing the physical and mental health care services you need to keep you and your family safe and healthy. These contactless resources can help you get the care you need without leaving your home.