A fast-paced lifestyle can lead to an increased chance of sickness and less time to see the doctor. Luckily, with virtual care you can connect with a doctor when it works for your schedule.
Between going to work, picking up the kids from school, making dinner, and trying to make some time for yourself, there may not be enough hours in the day. Along with this lifestyle comes an increased chance of sickness from stress and lack of rest.
The next time you're feeling ill, see if a virtual visit from the comfort of your home is a better option.
Care Around the Clock
With virtual care, patients are able to communicate with a doctor via a video visit, or eVisit, for certain non-emergency health concerns, 24 hours a day, including weekends. A video visit allows a person to see the doctor face to face, describe the issue, and show the doctor what's bothering them. An eVisit is an online chat with a doctor for problems that don't require visual communication. When the patient sends a message to their doctor, they can expect a reply within one business day.
Virtual care is also a great option for people who don't have time to wait for their doctor's office to open, but need to get in touch with a health care professional for a non-emergency concern such as allergies, nausea, back pain, headaches, pinkeye, or other non-emergent ailments. These are the kinds of situations that might need a trip to the doctor, but are not so dire that they warrant a trip to the hospital or urgent care facility. 
Savings and Convenience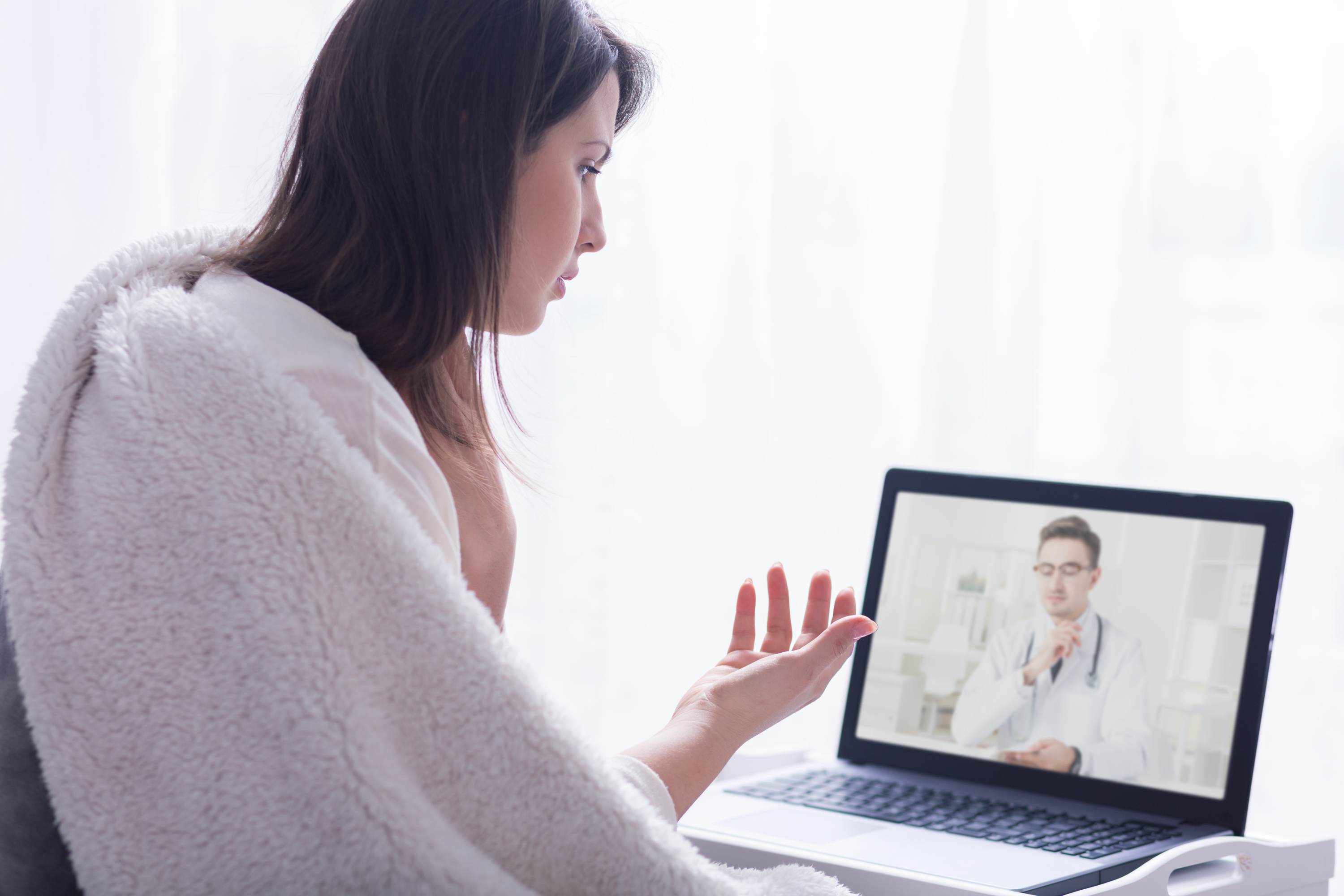 Telemedicine services such as MedNow, a virtual care service offered by Priority Health and Spectrum Health, are a great option for those who are looking to utilize telemedicine. MedNow is more cost effective than a trip to the emergency room because with MedNow, you will never pay more than $45 if you are covered by your health insurer. Using MedNow is also a good option for families or individuals who travel often and aren't able to make the trip to a doctor's office. All you need is an internet connection and an internet-ready device to access the service.
Telemedicine services are not only beneficial to patients, but also to the health care companies administering the care. By using virtual care, emergency room visits, which are costly and often unnecessary, are cut down. This not only reduces costs but also frees up health care services for those with urgent needs. This is good for both the provider and the public.
Remember, telemedicine is not a service intended for use during emergencies. If you are experiencing a health emergency, call 911 or visit the nearest hospital emergency room. However, if you are in a less emergent situation, consider using virtual care to get the care you need.
The next time you're feeling ill, see if a virtual visit from the comfort of your home is a better option. It could save you more time and money for non-emergency situations and you could avoid that trip to the doctor's office.