Informed consumers make the smart choice when it comes to health insurance and get the most out of their health plans. That's why it's important to understand the types of health insurance plans available and explain the differences between them.
What is an HMO?
HMO plans, also known as "health maintenance organizations," are perhaps the most common plans in Michigan. If you want to keep your costs down and get reliable care, an HMO may be your best choice.
How it works: You'll need to choose a primary care provider (PCP) and you'll be able to use doctors and hospitals that are part of a large network. Often, you can even see in-network specialists without a referral. But keep in mind that you won't be covered for out-of-network services unless it's a medical emergency.
Insider tip: Before choosing a plan, research the HMO's network. If your favorite doctors and hospitals are included, you're good to go.
What is a PPO?
You'll have more freedom of choice if you (or your employer) selects a PPO plan, which stands for "preferred provider organization." If flexibility is most important to you and you can afford higher premiums and out-of-pocket costs, a PPO may be your best choice.
How it works: The amount you pay for services will depend on whether you use in-network or out-of-network providers. You'll have the option of going outside of the network by paying extra for services. The choice is yours.
Insider tip: You'll save money by using doctors and hospitals in your PPO network. Only go out of your PPO network for specialized care or major health concerns.
What is a POS?
A "point of service," or POS plan, is a cross between an HMO and a PPO. You'll have two payment levels (called benefit levels) depending on whether you receive your care in or out of your provider network.
How it works: A POS plan gives you the best of both worlds. It encourages you to use a primary care provider to coordinate your care but you can also get out-of-network care when needed.
Insider tip: To save money, be sure to choose an in-network PCP (even if your insurance company doesn't require it). If you don't have one, the higher payment schedule applies — even when you use in-network specialists.
What is a narrow network?
Plans with narrow networks are growing in popularity. They have much lower premiums. But you'll have limits on where you can go for health care services. If you can live with fewer choices (or you already see a doctor that's part of a narrow network you're considering) and you want to keep your premium costs down, this might be a great option for you.
How it works: Narrow network plans have agreements between a health insurance company and a hospital system or certain doctors. But beware: If a doctor, lab or hospital isn't in the network, you'll have to pay 100% of the cost — except in the case of a medical emergency.
Insider tip: Understand exactly where you can (and cannot) go for care. Also, check the quality information for the hospitals and doctors in the plan. Some narrow networks use major, regional health care systems with enough well-respected hospitals and doctors to meet your needs.
What is a tiered network?
Plans with a tiered network have different pricing levels depending on provider or health care service facility location. They're best when cost is a factor. They can offer lower deductibles and out-of-pocket limits. They also offer more cost-sharing options for employers and employees.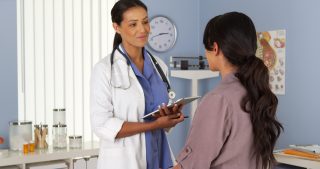 How it works: Tiered network plans also have agreements between a health insurance company and hospital systems or specific doctors — set up in different tiers. By choosing care from a Tier 1 provider or location, members will pay less out-of-pocket. If they decide to use a Tier 2 provider or location for care, they'll still be covered — but their out-of-pocket cost will be higher. Tiered network plans offer a range of deductibles, coninsurance and copays.
Insider tip: Know what your out-of-pocket cost will be for care in each tier of the plan. Members can use their health plan's provider search tool (for example: Priority Health's Find a Doctor feature) to see if care is Tier 1 or Tier 2. Also, check which benefits are included in the plan before and after your annual deductible is met.
Things like:
Primary care and specialist visits
Preventive care
Urgent care
Virtual visits
Prescription drugs
Know your out-of-pocket maximum for the year to help plan your budget as these plans include single and family annual deductible and coinsurance.
In addition to these common plans, a Medicare and Medicaid plan might be an option depending on your eligibility.