Over the past year, have you had a friend or family member quarantine, or have a surgery, new baby or other major life event, and thought — "With COVID still a concern, can I really even help them?" The answer is, yes, with a little creativity and a lot of kindness there are ways to help even while social distancing.
Sometimes asking what a person needs can create more stress as they scramble to figure out what others can do for them. If your loved one seems particularly flustered, offer (or just do!) one of these things to help. You'll give them a gift of kindness during a trying time, and feel the good vibes (and even health benefits) that come from helping others in need. If you're about to go through a stressful time yourself, here are ideas to help you answer when someone asks: "What can I do to help?"
1. Send a restaurant gift card in lieu of a meal.
GrubHub and DoorDash are great options, or if you know of their favorite restaurant, send a gift card. Many locations offer digital options so you could easily send via email or text. Ask them if they have a virtual meal train set up or offer to start one for them — many services are set up for sending gift cards to their favorite places. It's easier on everyone than making and delivering a home-cooked meal, and lets the recipient pick what works for them in terms of preference, food allergies, etc. This is especially great for new parents or someone recovering from a surgery, as they may have dietary restrictions during recovery.
2. Gift cards for other needs.
Surprise them with a gift card to a store you know they go to often. If they're out of work for a while, a gift card for groceries, pharmacy items or even hardware supplies is always appreciated for cost-savings. Or, if you know they will need some relaxation after their event, send a gift card for a massage, pedicure, hair cut or similar service you know they love and will use once they are ready to get back to "normal."
3. Deliver a self-care basket.
Speaking of relaxation, it's easy to create a spa-like experience at home. Grab a bag or basket and include some favorite items like bubble bath, a soothing lotion, relaxing essential oils, scented candles, favorite snacks, something uplifting to read − the possibilities are endless. You know you're loved one best — what relaxes them? Drop it off on their porch or ship it with a note of well wishes. It will make their day, and boost their well-being.
4. Give something green that lasts.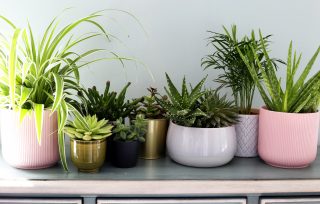 Stuck at home healing or during a quarantine can really get you down, so lift up your friend or family member by sending them a plant. Succulents are easy to care for while adding bursts of beautiful green to a space; an aloe plant will offer added benefits beyond just being pretty to look at. Whatever one you choose, the benefits of plants are many, and sending a plant will last longer than cut flowers. Some can even be transported outdoors and enjoyed all year long.
5. Help around the house.
If your loved one is comfortable with you in their home, offer to do some cleaning, dishes, laundry, or organization for them. You could even offer to drop off items to a donation site to help declutter. There's nothing better than recovering in a space that is clean, fresh and organized. If they aren't ready to welcome you inside, ask if they need help outside the house. Lawn mowing, spring clean-up, snow removal and taking out the trash are all appreciated.
6. Cover their childcare.
If your family member or friend is having a new baby, scheduling surgery or recovering from a health issue and they have kids, they're going to need some help. Schedule times you can help watch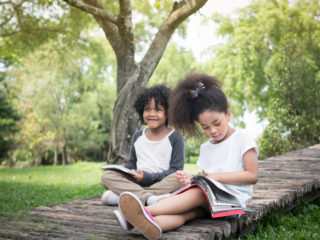 the kiddos at your place or theirs as they feel comfortable. Even just offering to take the kids to a playground or park, or to do something fun and special is appreciated by busy parents at any time, but especially during a time of need. This idea can be extended to caring for their pets too.
7. Give the gift of everyday errands.
Do they have a dog that needs to be walked, a cat that needs to be fed or kids to drop off at practice? Offer a very tangible suggestion like shuttling their kids or walking their pet. You could also help by picking up groceries or a curbside store order, swinging through the pharmacy drive-through or returning books to the library. We all have errands that fill up our days—they'll appreciate the help for a bit with theirs.
8. Donate free transportation.
Do they need a ride to and from the hospital, follow-up appointments or other errands as they recover? Offer to chauffeur them for free and not only will they be able to relax to and from destinations, but it also saves them gas money. Remember to mask up as needed while in the car together.
9. Offer to help write thank you notes.
This is a task that someone going through a major life event like just having a new baby (and all of the gifts that can come with it!) may be dreading. Here's an easy and inexpensive way you can help. Get addresses and a list of gifts and handle it all for them from scripting to stuffing to stamping and sending.
10. Lend an ear from near or far.
Healing at home or quarantining during a pandemic can be extremely lonely and isolating. A huge help to someone you care about can be just lending a listening ear. Set a time on your calendar and theirs to visit them in person if they're comfortable, video chat or just talk on the phone. Lift them up with funny jokes or stories, and just be there to hear them. And if you're hearing they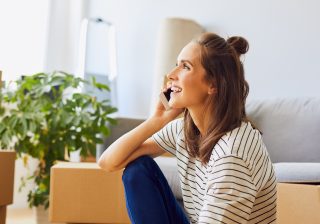 need more than just light-hearted chats, direct them to the many available resources for mental health. 
Showing you care is wonderful but being intentional and offering real-life help during stressful times is even better. Your loved ones will be so grateful and feel supported, and you'll reap the rewards of paying it forward.