Staying covered during COVID-19 is more important than ever, but if you've recently lost a job or coverage, it can feel overwhelming when you start to explore of all of your options.
Here are answers to some questions you might have during this challenging time.
How does employer-sponsored insurance work?
Employer-sponsored health insurance is designed to reduce your expenses as your employer covers some of the cost. Most people contribute their portion through a deductible, copayment, coinsurance, and out-of-pocket limit.
Can an employer contribute different amounts toward employees' medical insurance?
Employers aren't required by law to provide the same benefit coverage to all employees. They are given discretion in structuring their benefits plans, which allows them to make distinctions among employee populations regarding access and the level of benefits offered.
How many hours do I have to work to qualify for health insurance through my employer?
Employers who have 50 or more full-time or equivalent employees are required to provide affordable health care coverage to meet the minimum guidelines. The Affordable Care Act (ACA) does define employees who are working at least 30 hours each week or 130 hours per month to be considered full-time.
Most employer health care plans have minimum hour requirements to maintain active coverage. Employees who lose employer-sponsored coverage because of the loss of a job, furlough or a reduction of hours are eligible for temporary coverage through COBRA benefits.
If I lost my employer-sponsored coverage, am I eligible for COBRA?
For those who are furloughed or pink-slipped, health care costs can ramp up quickly. COBRA may be an option. Monthly COBRA premiums on employer plans can be very expensive, so a more affordable option may be to buy an individual health care plan. A drop in income could help you qualify for a premium tax credit, which could bring your premiums down substantially.
Does health insurance cover pre-existing conditions/diseases?
Federal law and regulations provide protections against excluding pre-existing conditions or diseases, whether corporate or individual health insurance plans. Under the Affordable Care Act, health insurance companies can't deny or charge more for a "pre-existing condition." Plans available through the Health Insurance Marketplace also can't terminate coverage due to a change in health status, including diagnosis or treatment of COVID-19, according to Healthcare.gov.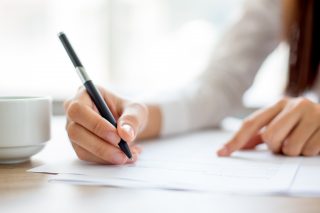 Employer-sponsored health insurance vs. individual plans: Which is cheaper?
Employer-sponsored health insurance is usually cheaper than an individual health plan because an employer-sponsored health plan splits costs between employer and employee. Federal law requires large employers to pay at least half of the health plan premiums, but many opt to pick up more of the costs.
While workplace plans usually offer lower premium rates, Individual plans often provide more choices. If you purchase a plan through the Healthcare Marketplace, you may be eligible for a federal subsidy, depending on your income and family size.
Priority Health, for example, has unveiled new affordable options to help those who have lost their employer-sponsored health benefits due to the COVID-19 crisis. By combining a short-term plan, to bridge any coverage gap, with a special enrollment in an Individual ACA plan, consumers can safely move from their employer-sponsored coverage to a new plan without the risk of going uninsured during the ongoing outbreak.
Priority Health is the only health coverage carrier in Michigan that can offer this unique combination that provides gap-free, same-day coverage. Other unique plan options include retroactive coverage up to 15 days and a deductible credit for the amount you've already paid toward your 2020 deductible for members transitioning from an employer group plan to an Individual ACA plan.
How do I get individual health insurance?
If you're looking for individual health insurance, it's important to choose a reliable health insurance carrier. Begin by researching which carriers are available to you and how they can cater to you and your family's needs. Many tools and resources can be found on these carriers' websites in relation to insurance information and enrollment, such as Priority Health.
During the COVID-19 crisis, Priority Health is allowing people to maintain any progress they had already made against their 2020 deductible— even if the individual's previous employer-sponsored plan was with another carrier.
Priority Health offers ACA plans as low as $0 per month for those who qualify for subsidies, and short-term plans that start at less than $100 per month.
Priority Health also offers Medicaid-eligible Michiganders a no-cost Healthy Michigan Plan with coverage that starts right away, if you qualify. The plan provides no-cost transportation and coverage for doctor visits, preventive care, hospital stays, emergency services, maternity care and prescription drugs.
What is double coverage health insurance?
Double coverage happens when a person is covered by two health plans. This additional coverage doesn't mean you get reimbursed twice for a doctor's visit or can double up on medication. However, it does require coordination of benefits.
In the event you make a health insurance claim, your primary insurance plan will act as if you had no secondary plan and provide you with your benefits. Then your secondary insurance plan kicks in and covers the rest of the cost if it's covered and necessary.
While the combined coverage cannot exceed 100% of the cost, people with two plans may not have to pay out-of-pocket expenses or if they do it's less than what they would have to pay with only one plan.
If you have double coverage thanks to your parent's plan or your partner's plan, you don't have to worry about going uninsured if you lose your job. There is a good chance that you can stay covered under your parent's or spouse's insurance at little to no cost to them.
Can you have two health insurance plans?
While most people are covered under one health plan, there are cases where people have two plans.
Having an additional plan through a parent or spouse allows you to access both plans to cover health care costs. While this combined coverage cannot exceed 100% of the cost, it may mean you will pay less in out-of-pocket expenses than you would with one plan.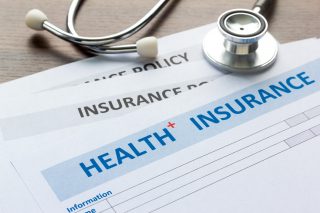 How do I compare health insurance plans on the Health Insurance Marketplace?
Choosing a health insurance plan can be complicated. Knowing just a few things before you compare plans can make it simpler.
There are four categories of health insurance plans: Bronze, Silver, Gold, and Platinum. These categories show how you and your plan share costs. Plan categories do not describe the quality of care.
Total costs include a monthly premium that is paid regardless if you receive care. Additionally, there are out-of-pocket costs, including a deductible, that is charged when you get care. It's important to consider both when shopping for a plan.
Plan and network types include health maintenance organization (HMO), preferred provider organization (PPO), and point of service (POS) plans. Some plan types allow you to use almost any doctor or health care facility. Others limit your choices or charge you more if you use providers outside their network. Learn more by consulting this quick guide to health insurance plan types.
Can I qualify for short-term insurance?

During these uncertain times, it's more important than ever that you have coverage to provide the care you need. Whether you've lost your job or had a dramatic change in your income, you have options to stay covered with no gap in coverage.
If you are unsure about the future, a short-term health insurance plan may be a smart choice. These plans are more customizable, given that they only provide temporary coverage. They also include smaller premiums and a range of deductibles from which you can choose. Keep in mind these plans do not cover pre-existing conditions or preventive care and are meant to provide you temporary coverage when life changes.
Priority Health offers short-term plans with up to six months of coverage. You can compare plans here or talk to an advisor who can help determine the best coverage option, based on your specific circumstances.
Am I eligible for Medicaid?
A loss of income could qualify you for Medicaid during these unprecedented times. Most people get Medicaid coverage through private insurers. Priority Health, for example, works with the federal and state government to provide Medicaid services through a network of doctors and hospitals. Michigan's version of Medicaid is The Healthy Michigan Plan, which covers 10 essential benefits. Priority Health offers several Medicaid plans with low to no-cost health care benefits. Get the facts about Medicaid and learn how to enroll.
Are there other resources to help me stay safe and healthy?
Whether you're looking for tips to stay healthy or the latest medical facts about COVID-19, ThinkHealth can help with expert articles on a variety of health-related topics from safe grocery shopping tips to understanding the difference between COVID-19 and allergy symptoms. This resource offers information to help you make decisions that support the health and safety of you and your loved ones.
Health insurance providers like Priority Health are working hard to help members stay covered and safely get necessary care during this challenging time. For example, Priority Health is offering financial relief to employers and members, including waiving all copays, deductibles, and coinsurance for the treatment and testing of COVID-19 through the Dec. 31, 2020. Learn more here. Members can also get free at-home prescription delivery for a limited time through retail and local pharmacy vendors. And Priority Health has also partnered with a digital health specialist to offer free access to mental wellness resources specifically focused on COVID-19. Learn more here.
For more information on your plan options, go to priorityhealth.com or contact a health plan advisor at 833.997.1344.