Lost productivity. It's more than the costs associated with unhealthy employees—it's also all the missed opportunities with those who've yet to become team members, including the best and brightest. In fact, today's workforce wants more by way of benefits from their employer. A hefty benefits package can pay dividends in better hires as much as it can in lower health care costs. Here are five ways you can attract and retain top talent by ramping up your benefits bundle.
1. Add vision and dental coverage.
Going beyond health coverage, ancillary plans like vision and dental go a long way. Not sure if your business should shell out the additional money for glasses, braces, etc.?  Look at it this way: top talent will expect you to cover their vision and dental. That's probably because most companies cover it. About 90% of large businesses (500+ employees) currently offer dental insurance. Many health insurance companies will work with ancillary insurance companies to create affordable plans that best benefit your work population. If you don't currently offer ancillary coverage, talk to your provider to see which options are available to you and your employees.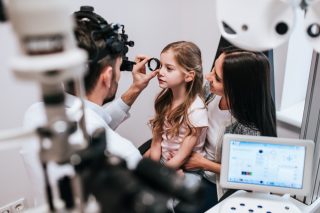 2. Become a gym-friendly establishment.
Opening a corporate gym just for your employees generally works wonders. A devoted space for your employees to work on their wellness can be more than a tactic; it can potentially sway a person's decision to work for you. Likewise, offering additional classes like yoga can help. Working from home due to COVID-19? You can still invest in employee exercise by offering a gym membership reimbursement option.
3. Make contributions.
If you're a large business, you might already have a high deductible health plan option in place for your employees. These plans generally require the employee to open and manage a health savings account (HSA). A surefire way to keep employees happy with their health benefits is to contribute to their HSAs. If you already contribute, you might consider contributing the maximum amount. Average contributions are between $500 and $1,500 per employee. The more you contribute, the more your talented staff will know you're serious about their health and wellbeing—which might just keep them on board for the long haul.
4. Bring on the care management.
Have you ever heard of onsite care management? More and more, health insurance companies are bringing licensed professionals to the workplace to help employees manage their health. The primary focus of onsite care managers is to work one-on-one with employees who may have or be at risk of having a chronic condition. Chronic conditions make up for a bulk of your health insurance spend, so bringing on health professionals can help mitigate costs. See if your current benefits package includes onsite care management or learn more about it here.
5. Pay for tuition.
Financial wellbeing is just as important as physical or mental wellbeing. Tuition reimbursement and tuition assistance programs can be just as attractive to the millennial workforce as your company's wellbeing program. After all, having sufficient funds for many of life's costs can curb stress and promote health and productivity in your employees. Much like health care costs, tuition costs have skyrocketed in recent years, leaving college grads broke right from the beginning of their careers. If your company is fit to be like these companies offering tuition programs, you might be a standout to today's top talent.