What is a care manager?
When most people think of health coverage, they probably think of the purely transactional basics—you pay a specified amount of money to receive a specified amount of health care services. Maybe you only need it a couple of times a year for a check-up or when you get sick. What many don't realize is how much more care is provided when a health plan member has a chronic illness and requires more than the standard preventive care.
Care management is officially defined as "coordinated health care for plan members who are at risk for or have suffered a catastrophic health episode or who have a condition that could lead to an increased use of services." But what does that really mean and how does it work? Let's take a look at what care managers do and how they help.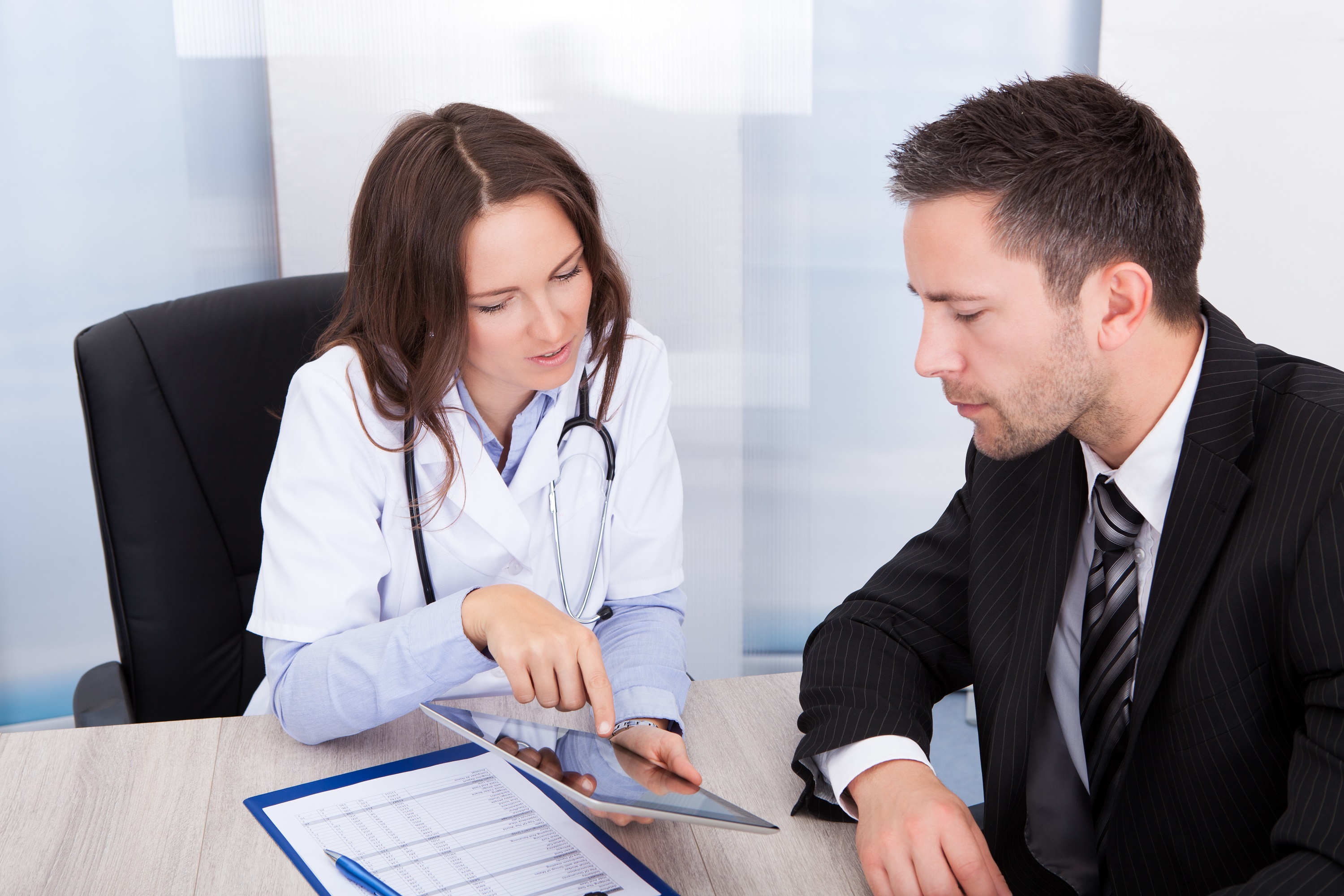 Where they work.
Health insurance companies assign care managers to better serve members, especially those with a chronic condition like diabetes, congestive heart failure or asthma. For example, at Priority Health, dedicated care managers address the complex medical needs of members with personalized care plans that are centered around each individual to best meet their specific health care needs. The goal is to work together with them so they can achieve better health outcomes.
Care managers are also embedded at some hospitals, meeting members when they arrive or during their stay to determine the best possible treatment for both short and long term illnesses. Care managers stationed at hospitals also work with patients following major procedures, such as complex surgeries in order to assist with a safe transition out of the hospital.
Priority Health's care managers go beyond just working with patients within facilities and also support patients in their homes, although many check-ins are being conducted virtually during COVID-19. They work with members where they live to tackle what's often multiple medical conditions, as well as social determinants of health such as transportation challenges, poor living conditions and the lack of a support system, among other issues. Care manager team members also work onsite at companies who want to better engage their employees to improve their health and, in turn, their productivity. According to the CDC, work-related injuries and illnesses, chronic diseases, absenteeism and sick employees who return to work before getting well cost U.S. employers billions of dollars each year. And companies that focus on preventing illness and promoting health and wellbeing financially outperform those that don't.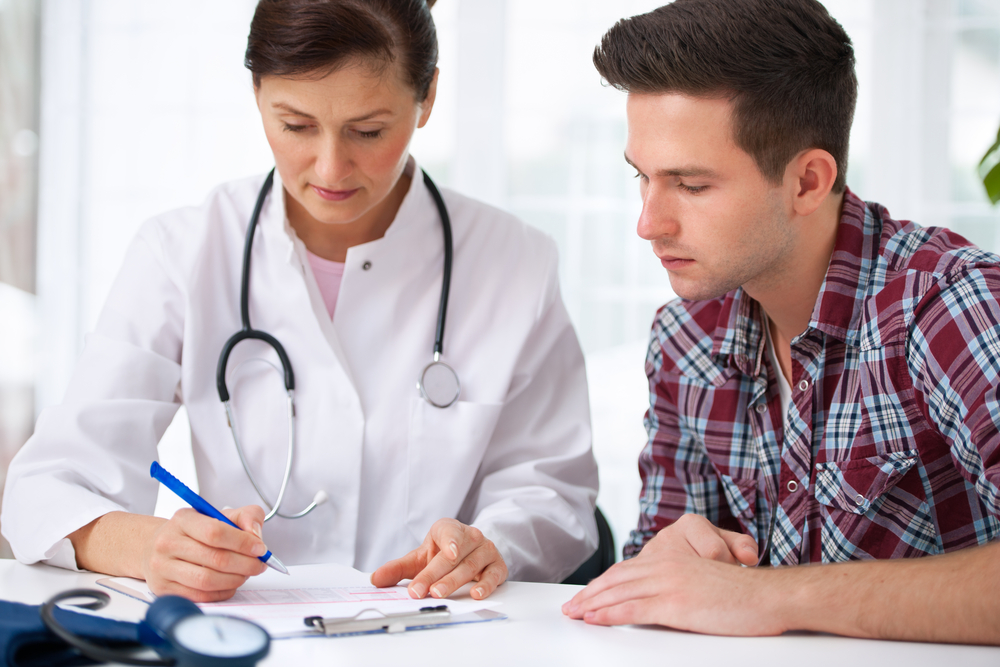 What they do.
Like other medical professionals such as a nurse or doctor, the registered nurse (RN) or master of social work (MSW) care manager has a list of members to speak with or visit each day. Priority Health uses specialized data programs and analytics to study claims and other events which help care managers establish their lists. This ensures that the care managers are addressing members with the greatest risk who will benefit the most from personalized care management. This data informs the care manager and is a powerful tool which is used in tandem with the care manager's clinical judgement and health care expertise. It's important to note that care managers work in partnership with the member's doctor and team of health care providers.
Where the care manager actually sees and works with members depends completely on the individual member's health plan, treatment plan and current needs. In the hospital, the care manager may help the member as they're getting ready to go home, working to identify potential gaps in care once they arrive home and reviewing medications to make sure inpatient and outpatient prescriptions don't conflict. The care manager's role is to help the member navigate their specific treatment plan and get them home and recovering safely, providing reassurance along the way. Care management then continues once a member is at home, with the goal of keeping them there rather than heading back into the hospital.
"At Priority Health we use a hybrid approach—meaning we combine a variety of contact points and resources for how we execute our person-centered care planning with our members. Our care managers have moved beyond the industry standard of offering only telephonic care. Instead, through onsite visits, we've been able to get at the heart of why some members aren't able to follow their treatment plans," says Dr. James Forshee, Chief Medical Officer and Senior Vice President of Medical Affairs at Priority Health. "As an example, they may miss doctors' appointments and counseling sessions because they don't have appropriate transportation. They may also have trouble paying their co-pay. With a dedicated care manager to work with, they're no longer calling 911. Our hands-on, personalized engagement has led to huge cost savings and substantial improvements in their health."
In a workplace setting, an onsite care manager serves as a convenient and trusted partner who a member can visit during their work day without having to interrupt their personal time with family or at home, and to miss less work. Just as with hospital or in-home care management, the approach is customized to the member and considers the whole person, both medical conditions and potential environmental or situational challenges that may disrupt a member's ability to get and stay well.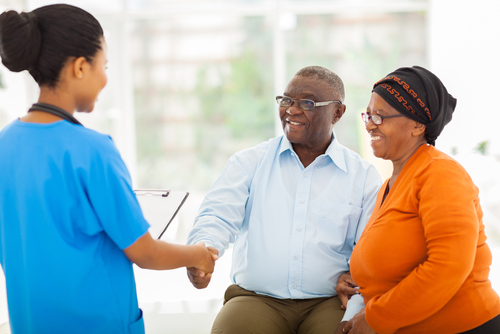 What's next for care management?
"We continue to innovate at Priority Health and have several care management initiatives in a variety of settings from workplace to hospital to home, all designed to get our members healthy and keep them healthy," Dr. Forshee says. "Our RN and MSW care managers work hands-on with Medicaid patients in the hospital, in homes with Medicare patients and onsite at companies looking to help their employees live healthier—a service that we're working to expand to more Michigan employers to help control the rising cost of care. Through personalized care planning, we're continuously looking for new ways to improve our member engagement and the quality of the care we deliver."
Care Management is playing an increasingly important role in helping to manage the individual health of members in the U.S. The CDC reports that currently 6 in 10 adults in the U.S. have a chronic disease (such as heart disease, cancer, type 2 diabetes, chronic lung diseases or stroke) and 4 in 10 American adults have two or more chronic diseases. They are the leading cause of death, disability and high health care costs. In fact, 85% or more of health insurance claims nationwide are related to chronic conditions. For these reasons, care management that is personalized and focused on keeping members and patients engaged in staying healthy and safe will continue to be a top priority for both health insurance companies and health providers.