Sample surprise billing scenario.

You're spending the day at a park with your family. Everything is great until a family member trips and badly injures her arm. She's in pain and you worry about a possible fracture. The closest option is a nearby urgent care center you've never been to before. You arrive and explain that you have Priority Health insurance: do they accept it? The registration staff member says the center participates with all insurance companies. He takes your member ID card and makes a copy to attach to your paperwork. After X-rays and diagnosis of a minor wrist sprain, you leave the center relieved that no bones were broken. Two weeks later, you get a surprise bill with a hefty cost for the visit. So—what gives?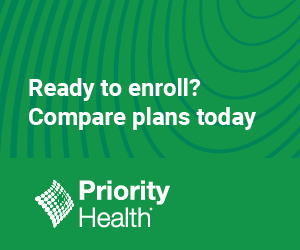 Unfortunately, scenarios like this can happen when certain doctors or facilities are not in-network for your specific insurance plan. They participate with your insurance company, but they're actually out-of-network or don't accept your certain type of plan. This can happen with any plan and varies by plan type.
Medicare: understanding "accept assignment."

What exactly does it mean to participate with Medicare? According to the Medicare Rights Center, participating providers and facilities accept Medicare and always "accept assignment"—meaning they accept the approved amount for health care services as full payment. If the center in the above scenario was a participant, they would accept the Medicare insurance plan and ensure that the plan covers all of the services.
Non-participating providers or facilities may also list that they accept Medicare, but they don't accept assignment in all cases. The center in the example above may not have been a participating provider for Medicare and could bill more than the approved amount. Anything above and beyond would be the patient's responsibility. This could be why the patient might get a bigger bill than expected.
Understanding narrow and tiered networks.

Understanding "participating with" compared to "accepting" health insurance is also very important when you are in a narrow network plan. Narrow network plans have agreements between a health insurance company and a hospital system or specific doctors. Priority Health offers narrow network plans with Spectrum Health Partners, Bronson Medical Partners and Beaumont Health Network—to name a few.
Plans with narrow networks are growing in popularity because they have much lower premiums. The trade-off: you have limits on where you can go for health care services. Understanding exactly where you can (and cannot) go for care is extremely important with a narrow network plan. If a doctor, lab or hospital isn't in the network, you'll have to pay 100% of the cost (except in the case of a medical emergency).
Plans with a tiered network also offer different pricing levels depending on provider or facility location. Tiered network plans also have agreements between a health insurance company and multiple hospital systems or specific doctors. They are set up in different tiers. By choosing care from a Tier 1 provider or location, members will pay less out-of-pocket. If they decide to use a Tier 2 provider or location for care, they'll still be covered, but their out-of-pocket cost will be higher.
Know your plan type.

When it comes to knowing the difference between "participating with" and "accepting" health insurance, details can be confusing. That's why it's so important to know your plan type. Priority Health members can check which providers and facilities are in-network based on their plan type in their member account using our Find a Doctor tool. Not a Priority Health member? Check your member account or contact your insurance provider if you're not sure which specific plan type you have.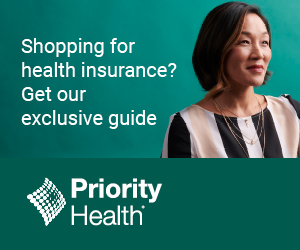 Ask questions.

All consumers should take an active role when scheduling any health care service. Ask if the provider or location accepts your specific health insurance plan type. You can also ask these questions when scheduling or during the service to help avoid any surprise bills:
Is this doctor (or location) in my specific plan's network?
Will any additional tests or treatments I get during my appointment be billed as out-of-network?
Can any routine lab work be sent to an in-network lab to lower any out-of-pocket costs?
Search costs ahead of time.

Remember to also take advantage of your health insurers' cost transparency tool—one of the easiest and most cost-effective ways to save on care. Almost every health insurance company has a cost transparency or savings tool. At Priority Health, we call ours Cost Estimator and it's saved upwards of $9 million in health care costs since it launched just three years ago.
With Cost Estimator, members can search any health care procedure or prescription and know the cost ahead of time based on their specific plan to potentially save money. From finding a high-quality, low-cost facility or doctor to conduct a routine procedure, to pointing out lower-cost generic alternatives for a prescription medication, Cost Estimator and similar cost transparency tools empower consumers with the means necessary to not only save money, but also make more informed decisions regarding their care.
By following these tips to be informed and prepared to get care in-network, you can get the most out of your health plan and avoid surprise bills.