Surprise billing is a big topic in the health care industry today. Everyone from patients to policy makers are sharing reasons for reform, and while things are being done in legislation to help protect people from receiving surprise bills— there are things you can do on your own to help mitigate the possibility of pop up bills, which can quickly climb into the thousands of dollars.
Unfortunately, humans don't possess a sixth sense for in-network services, so it's best to know the processes, the scenarios, the options and the many questions you can ask to ensure you receive care without receiving a surprise bill.
VUE your care.
While the ER may seem like a good idea, it can be costly for a variety of reasons, and it may come with unwanted surprise bills. Often times, the ER can also mean a long wait. You can avoid the wait and the potential extra spending by knowing whether you can be treated elsewhere. We recommend you VUE your care if seeing your primary care provider isn't an option. That means knowing when your condition calls for a virtual visit (V), urgent care (U) or the ER (E). Obviously, an emergency is an emergency, but if a condition is non-emergent, it's worth understanding that you have options other than the ER—both of which take less time and, nine times out of ten, cost less. Remember, it's always best to talk to your doctor about any conditions you may have, but using VUE can help when that's not an option.
Talk to your doctor about in-network lab work and testing.
If you were to visit an out-of-network doctor, it's likely you'd pay more for those services. But what you might not get is this: out-of-network labs, urgent care facilities, radiology and MRI facilities and even flu shot locations will likely cost more, as well. That's why, when facing an upcoming procedure or health care service, it's important to ask your provider to use in-network labs and facilities for all services. You'll want to check with your insurance plan provider for guidelines especially if you have a Narrow Network plan, since the in-network guidelines for these plans are very specific.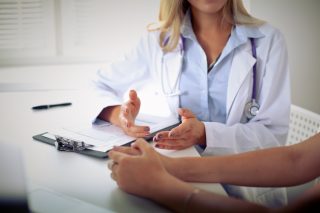 Get the best price for a procedure.
Cost transparency has become paramount in current health care conversations. One way insurers are helping promote this is through cost shopping tools, where you can search procedures to not only see costs beforehand, but also to find the best price on a procedure in nearby or in-network facilities. At Priority Health, members have access to Cost Estimator, a breakthrough health care cost shopping tool. Members can simply search a procedure or prescription to see prices based on their plan and choose accordingly, before they receive care or have a prescription filled.
Research ambulance rides in case you ever need one.
The ambulance ride is among the most expensive costs in many emergencies. Especially if the ambulance service used to transport you or your loved one is out-of-network. Yes, ambulance services can be out-of-network, too. And yes, these out-of-network costs can be avoided by doing a little research. Talk to your community's fire department to see which ambulance company services your neighborhood. If you learn that the ambulance will be out-of-network, try talking to your insurance company or the ambulance service itself to get a reduced rate. Or if you're required to transport from hospital to hospital via ambulance, ask your provider which in-network services are available.
Ask questions.
Sometimes you can avoid surprise billing simply by asking the right questions at the right time. To make sure you don't get a surprise bill, ask your doctor or hospital these valuable questions before you get services:
Is anyone on my surgical team out-of-network?
If you have a surgery scheduled, ask the hospital if anyone on your surgery team—like the anesthesiologist—is out-of-network. Even if the facility you're going to is in-network, not all of the providers may be in your network.
Are you sending my lab work to an in-network lab?
Ask your doctor if they'll be sending your lab work to an in-network laboratory for testing.
Is that provider or facility in-network?
If your doctor recommends a certain location or provider for services—like a MRI—ask if that location or provider is in-network. If they're not, ask for in-network alternatives.
While the national industry conversation will likely continue around the surprise billing issue, remember, you can help prevent any questionable billing by asking questions. You can also contact your health insurance representative to discuss additional options you may have. Priority Health members can call the number on the back of their member ID card or log in to their member account to send a secure message.