Whether it's just for yourself or for your loved ones, having the right health insurance coverage is important—especially since it impacts multiple facets of your life. There might be multiple options for what type of insurance plan you want or need. Open enrollment for 2022 individual and family plans runs from Nov. 1 through Jan. 15, 2022, which is why we
want to provide you with the best possible preparation to ensure that you're both smart and savvy with your insurance decision.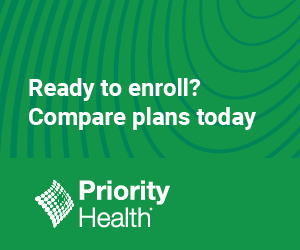 Where can I find individual or family health insurance?
One of the best ways to start is by choosing a reliable health insurance carrier. It's important that you thoroughly research which carriers are available to you and how they can cater to you or your family's needs. Many tools and resources can be found on these carriers' websites in relation to insurance information and enrollment, such as Priority Health's Cost Estimator tool.
You should also be aware of the overarching insurance plan types. This includes a health maintenance organization (HMO), preferred provider organization (PPO) and point of service (POS) plans. Each provides a different array of care options and benefits, along with where exactly and from whom you can receive care. If you have further interest in what these plans mean, be sure to consult this quick guide to health insurance plan types.
What does the process look like for getting individual or family health insurance?
During the Nov. 1 – Jan. 15, 2022 open enrollment period, you can go about the process however it works best for you. This can include:
Online application
Over the phone
Agent or broker help
Certified enrollment partner websites
Standard paper mail-in application
What does it cost to insure myself or my family?
Health insurance is one of the most important purchases you'll make, which is why outlines and transparency are a key part of making your insurance plan decision.
One thing to consider in this process is the total cost you will be paying. With an insurance plan, whether it's an individual or family plan, you'll be paying a monthly bill called a premium. Some specific plans may also require that you pay for medical care and services out-of-pocket, deductibles included. Need help on what these terms specifically mean? This guide can help.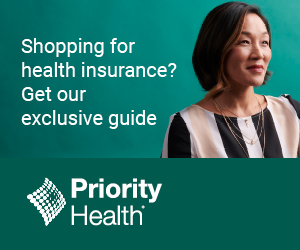 It's also important to note that how much you pay for your insurance, along with the kind of savings you have, can depend on your own income. While the price of the plans is up to the insurers, you can still qualify for a premium tax credit based on yearly household income. This can lower your monthly insurance bill and provide discounts on copayments or deductibles. You can even find out how much you can save based on your income through the federal health care website.
What should I consider when shopping for an individual or family plan?
One of the biggest factors of consideration when buying health insurance is your current life circumstances. If you have a steady job and secure savings, then an HMO plan could be an ideal choice for you. However, if you or your family is in a more transitional phase of life, a short-term health insurance plan may be a smart choice. These plans are more customizable, given that they only provide temporary coverage. They also include smaller premiums and a wide range of deductibles from which you can choose. Whether you've experienced a job switch or are paying your way through college, a short-term plan could be the right option for you.
Most health insurers will take different life circumstances into account during the shopping process. This results in the wide range of plan types for which you could be eligible. Be sure to shop with an open mind. Priority Health offers short-term plans with up to six months of coverage, as well as a variety of individual and family plans for all budgets. You can compare all plans here.