Many aspects of medicine have changed over the centuries but the doctor-patient relationship has remained relatively constant, until now.
Technology, and the physiologic data delivered through smartphones, apps and wearable sensors, is quickly changing the dynamic, giving patients more power to take charge of their health care. This movement marks the beginning of a radically different patient-doctor relationship, where the patient is activated, engaged and driving the care process.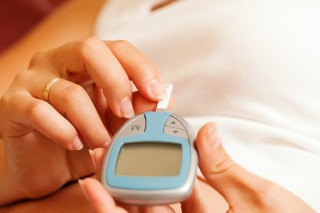 Patient-controlled management of chronic conditions began in the 1970s, when self-monitoring of blood glucose became possible. Most believe that the influx of new mobile health devices and apps to monitor all types of conditions will increase communication between the physician and patient, ultimately improving their relationship.
Instead of the doctor's office or lab being a place to begin gathering information about their health, patients could soon be showing up for check-ups with the basics already in hand, leaving more time for discussion. But it's up to the patient to determine when to share information they've gathered, and it's up to the physician to decide how best to interpret it.
Beyond exercise and sleep—Apps and gadgets are currently available to monitor:
Heart and respiratory rates
Blood oxygen levels
Glucose levels
Blood alcohol levels
Brainwaves (EEG)
Inhaler medication use and wheezing
Ovulation
Health information availability and resulting communication changes are being embraced by patients and physicians alike. In a WebMD/Medscape Digital Technology Survey, more than 1,100 patients and 1,400 health professionals responded to questions on the evolution of medical care, including the use of smartphones to assist in the diagnostic process.
Eric Topol, MD, editor in chief of Medscape and chief academic officer of Scripps Health, said the report is unique because the large survey asked the same questions of clinicians and patients.
In the WebMD/Medscape Digital Technology Survey:
A majority of both groups — 84 percent of patients and 69 percent of physicians — said they embrace technology to enhance and aid the diagnostic process.
Both groups — 64 percent of patients and 63 percent of physicians — agreed the smartphone can be a useful diagnostic tool in regard to blood tests.
About 40 percent of patients liked the idea of using technology to identify health concerns without a trip to the doctor, while only 17 percent of physicians endorsed that method.
More physicians (62 percent) said they might be willing to accept the results of blood tests taken on smartphones. Internal medicine specialists were slightly more open to the idea than family medicine practitioners or pediatricians.
Many doctors, especially younger ones, believe well-informed patients are easier to work with because they have more specific questions and their compliance rates are better when they understand why they should do something. Dr. Topol said that in the clinical practice of tomorrow, physicians will primarily become interpreters of information who help guide treatment decisions. In that setting, patient-generated information has the potential to make doctors' lives a lot easier, he added.
The medical technology trend will continue to grow. In the not-so-distant future, consumers will be able to complete most of their lab tests—testing liver or kidney function, or potassium levels, for example—using devices attached to their smartphones. Such tests will be readily analyzed by software with immediate results and interpretation provided to the patient. Even more user-friendly, apps should be able to translate complex medical data into common language, telling the patient what the current problem is and what they should do about it. That is dynamic communication at its best.