By: Martha Velting, LMSW
Recent studies show that youth in the State of Michigan are 6.95% more likely to have used drugs in the last month compared to their peers in other parts of the country.  Additionally, 9.17% of all 12 to 17 year olds in Michigan report using alcohol in the last month. These numbers are concerning and bring to light the critical need for parents and caregivers to engage in open and honest conversations about this complex issue.
Does the idea of engaging in these conversations sound daunting? The good news is that our youth truly do seek information and guidance from the adults in their lives.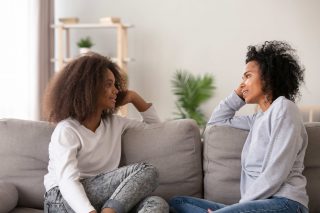 Research shows that early and frequent conversations between adults and youth can have a positive impact in delaying possible substance use. Initiating dialogue about substance use shows youth that their adult support(s) are willing to talk about sensitive topics and open to seeking help if further support is needed. While these conversations might seem difficult, they are extremely important.
TalkSooner.org offers free guidance, tips and drug trend information, including signs to watch for if there are concerns your child may be using substances. The drug trend information on the website is regularly updated and provides parents and caregivers with information about the latest substances their youth may encounter. The site empowers parents and caregivers to have conversations at any stage/age of a child's development – anytime, and anywhere. The website is also available in Spanish and includes a page where parents and caregivers can find additional resources if further support is needed. Again, it's never too early to start the conversation. Check out these helpful talking tips for all ages and stages of parenting:
If you or a loved one are in need of substance use disorder treatment, you can contact any of the following Michigan resources at any time. Priority Health members can contact the Behavioral Health department for support and resources at 800.673.8043.
National Prescription Drug Take Back Day is Saturday, April 23. If you need to remove old prescription drugs from your home, you can find a drug take back site near you here.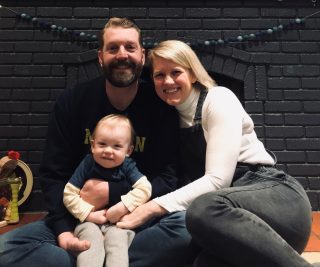 About the Author: Martha Velting, LMSW is a Clinical Program Specialist in the Behavioral Health Department at Priority Health. She oversees outpatient community-based partnerships with several local providers. Martha is passionate about the well-being of all people and loves to see people grow, heal, and come into more fullness in themselves and relationships. She has also benefited from mental health therapy and her own meditation practice. Martha is a wife and mom.