Businesses of all shapes and sizes make significant financial decisions every day. Whether it's stocking up on inventory or buying new equipment, a smart business owner wouldn't make a big purchase without first knowing the cost and quality of the product or service. The same goes for health insurance.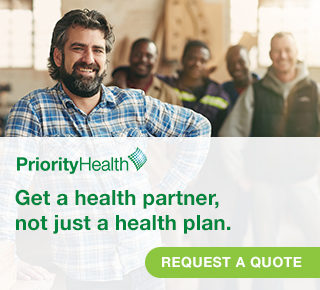 Below are three common mistakes to avoid when evaluating and choosing a new health plan for your employees.
Not knowing your employees and their needs.
Insurers determine an employer's premium based on a number of factors balanced across the group as a whole, so it's important to have a good understanding of the health demographics that make up your employee . For example, a workforce of mostly younger, healthier people would see much different rates than a group with a large percentage of older employees who might be more likely to file expensive health claims.
In addition, keep in mind any dependents – spouses, children, and in some cases, unmarried domestic partners – of eligible employees who might also need coverage. Do your employees have young families or support dependents that live in another region or state? The more you understand the needs of your employees and their families, the better positioned you are to choose a plan that works for everyone.
Buying the plan with the low rates.
As a benefits administrator, it's crucial that you keep an eye on your bottom line and look for ways to keep business costs in check. And while it's a good idea to shop around and compare different health care plans, your final decision shouldn't be solely based on cost. Consider the insurer's reputation and customer service offerings and any value-added benefits/tools available. These elements will likely make the plan more attractive to you and your current and future employees, and may end up you in health care costs down the line.
Skipping over the small print.
As with any other legal contract, like a business loan or property lease, take the time to thoroughly read the insurance policy before on the dotted line. For example, be sure to check the network coverage. A low-cost rate might be appealing, but not if you and your employees have large out-of-pocket payments because your health plan has a limited number of doctors and hospitals to choose from. You can always work with your agent, who'll be happy to help you navigate the small print and ensure you're getting the best value.
Taking care of your employees' health and well-being is among the largest expense for a business, but it's arguably one of the most important ones as well. Being fully informed about all your options will help you select a plan that aids in recruitment and retention, ensuring a healthy, productive workforce. Priority Health, for example, encourages benefits administrators to use a scorecard to help break down numbers, benefits and overall value. And also provides helpful hints on how to get started in the evaluation process, many of which can be viewed in the latest toolkit A Better Health Plan for your Business.