It's often the perception that getting in an effective workout is an expensive endeavor. Purchasing a membership or class pass to a local gym or the equipment for an at-home gym can add up quickly.
However, spending money is not a prerequisite to burning calories and working up a good sweat.
Sworkit is a free fitness health app that allows you to customize your workout. The app will guide you through a workout, instructing you on which bodyweight exercises to do and for how long, with no gym equipment required. This approach gives you the flexibility to get a workout in anywhere and at anytime.
Once you register, the homepage is divided into four categories: strength, cardio, yoga and stretching. Choose one of these for a pre-populated workout. You can also create your own custom workout that includes more than one of these categories from a library of 170 different exercises by selecting the 'more workouts' button.
Each of the four categories is then divided into their own subcategories. Take strength, for example. When you select strength, you are then prompted to choose between full body, upper body, core strength or lower body.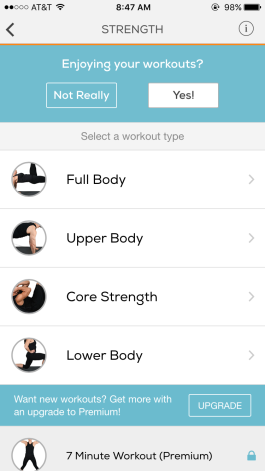 Next, the app will ask you how long you want your workout. You can choose a duration between five and 60 minutes. After you choose the length, you can then select "Begin Workout" and your personalized workout will begin.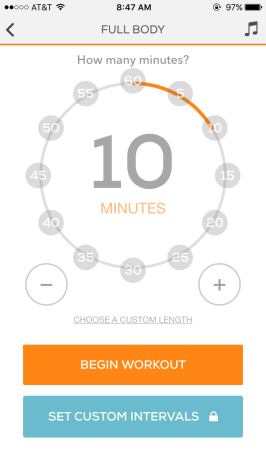 Don't know how to do an exercise? No worries, each exercise has an animated video associated that shows you exactly how to perform the activity. In addition to the video, audio instructions also take you through the workout, making it easy to follow along without having to look at your screen. The length of each exercise is always 30 seconds, no matter the length of your workout, with a break after each set of five.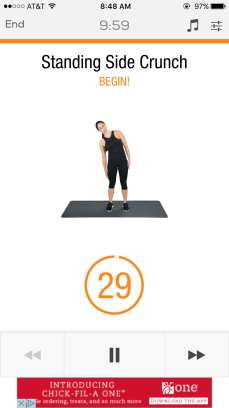 Exercises are randomized, however there are a number of different push-ups, planks and squats that you will regularly come across.
After completing your workout, a summary will indicate how many calories you burned during the workout. It also gives you the option to go to the homepage to begin another workout, or share the workout.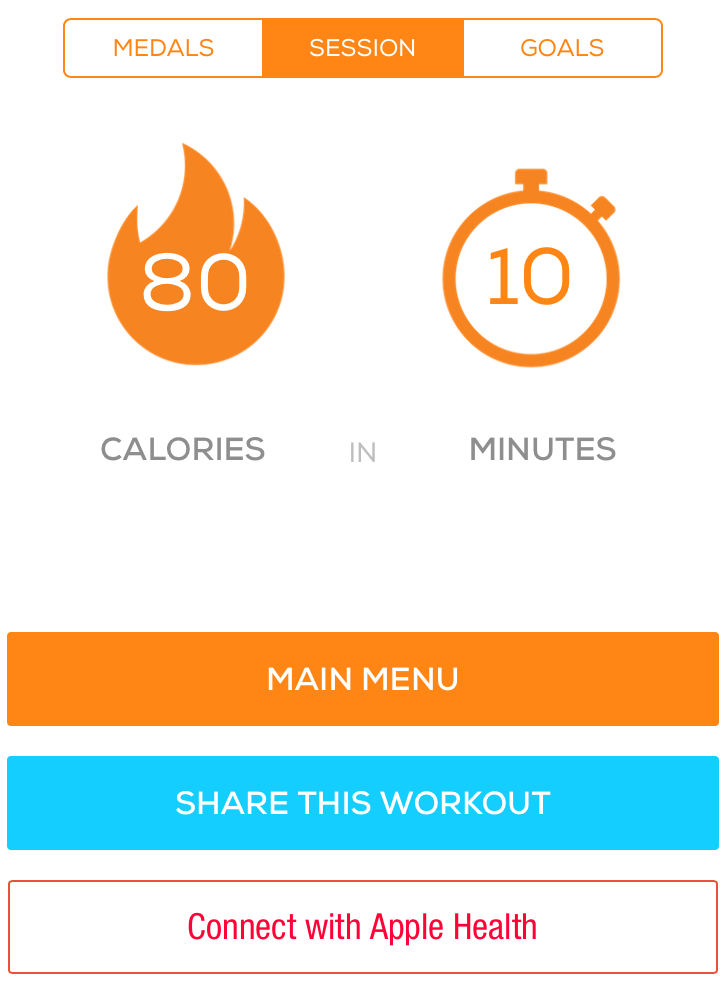 Under the main menu, you can select My Sworkit for a summary of your workouts. You can look at the specifics from any number of workout time frames: all time, today, this week or past 30 days. It includes your average duration, total workout sessions, total time working out and total calories burned.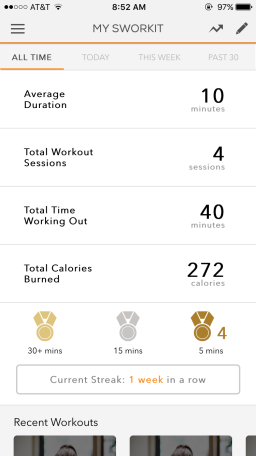 Sworkit is a free through iTunes and Google Play; however there is a pro version available for $3.99 that includes extra workouts and features.
Lack of a gym membership or equipment is no longer an issue with Sworkit. The personalized video workouts go with you anywhere and on any device to help you stay healthy and fit.