Keeping track of your prescriptions, and when to take them and refill them, can be challenging, especially if you take multiple medications.
Medisafe is a health app that helps you to record your medications, as well as the time that you are supposed to take them – morning, afternoon, evening, night – to make the process of taking your prescriptions more simplified.
The app houses your medication and dosage information so it's easy to access and always available
The app houses your medication and dosage information so it's easy to access and always available, whether you're at home, at the pharmacy or at your doctor's office. It offers a simple interface and is compatible with many smart watches. With the help of this app, you'll be able to track which medicines you've taken and what you need to take next more easily. The app reminds you when it's time for a refill. Medisafe not only acts as a medication calendar reminder, but it can connect your habits and health with your doctor and pharmacy.
This app also serves as an educational resource providing insights about your health conditions and motivational progress reports, helpful daily tips and discount prescription offers that are tailored to your needs.
How it works
After downloading the free app from iTunes or Google Play, you will be prompted to "Start Now" or login. If you are a new user, you will continue through the start now process.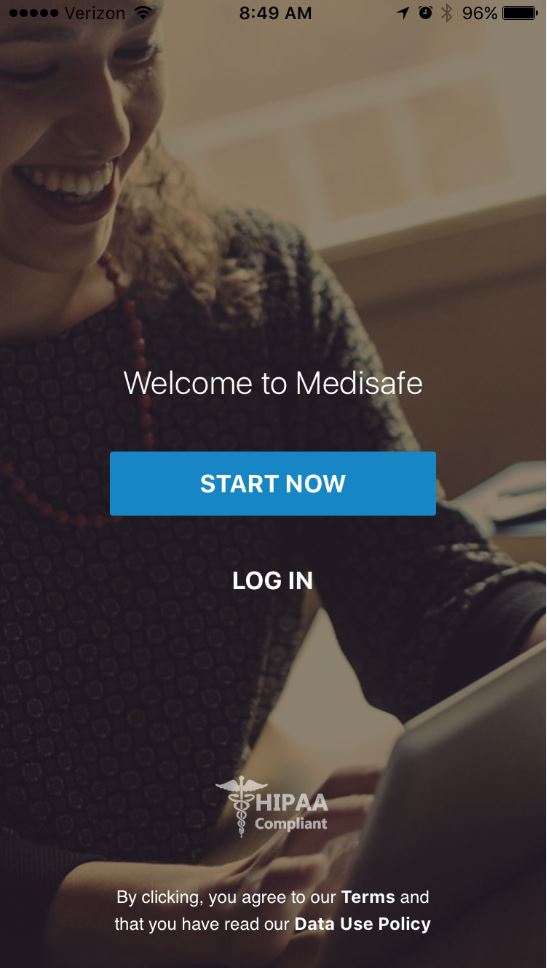 From there, you will be prompted to add all your medications.
As you start typing in the name of your medication, a list will pop up with various dosages available to you for an easy selection.
You can also designate the appearance the medicine based on the color and shape of the pill to help you easily recognize it when you are reaching into your medicine cabinet. Next, you will select how often you're prescribed to take your medication including the dosage and how many times a day and at what time you're supposed to take it. Finally, you will be prompted to enter the Rx number and how many pills you have left. You can opt for a refill reminders as well to make sure you always have the medicine available when you need it.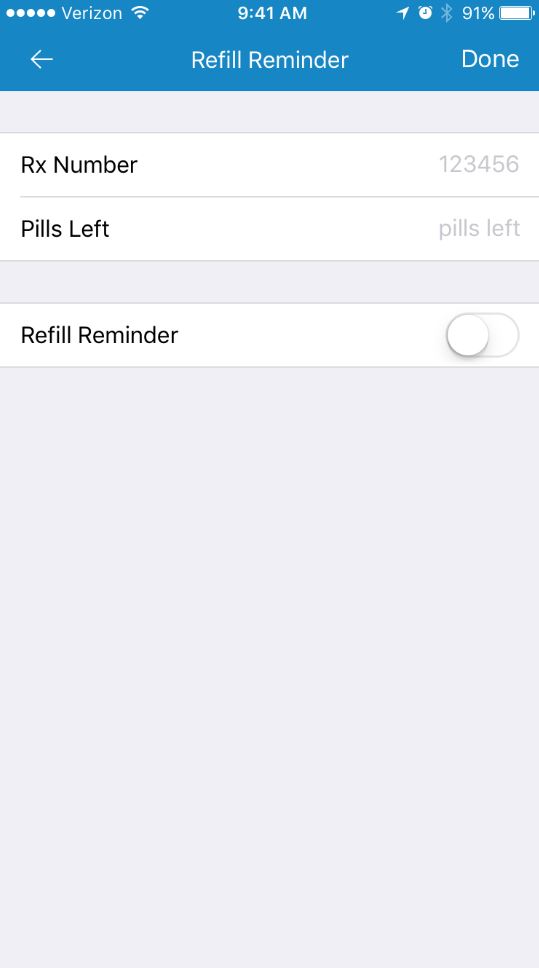 Once you are set up, the home screen will display each medicine that you need to take within one of the four daily segments (morning, afternoon, evening, night).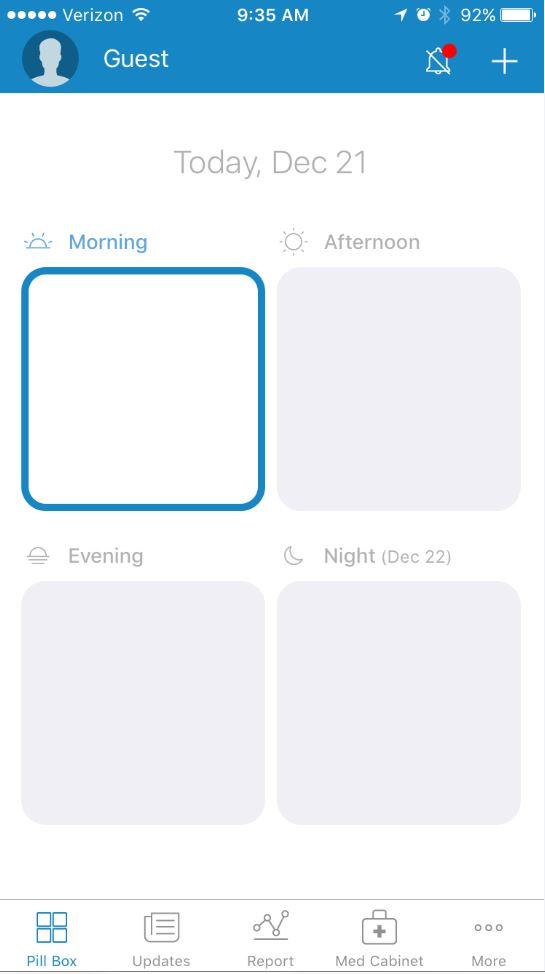 There are a few other unique features in the Medisafe app. One is the Updates page. On this page, you will see tips and updates from the app that could potentially improve the process.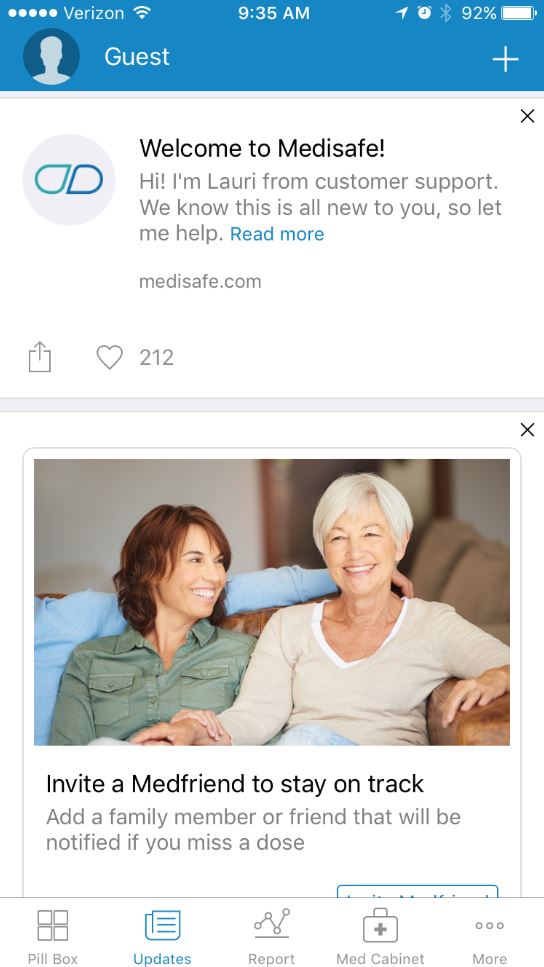 There is a Report page where you will see how many medications you took on each day and if you missed any.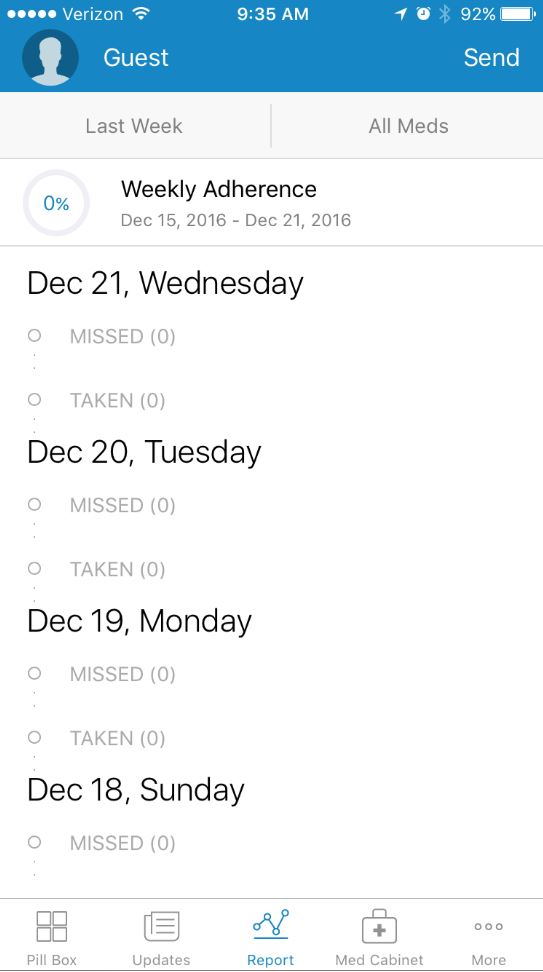 On the Med Cabinet page, you will see all of your medications listed out, allowing you to note what you are currently taking, this will come in handy for doctor's appointments.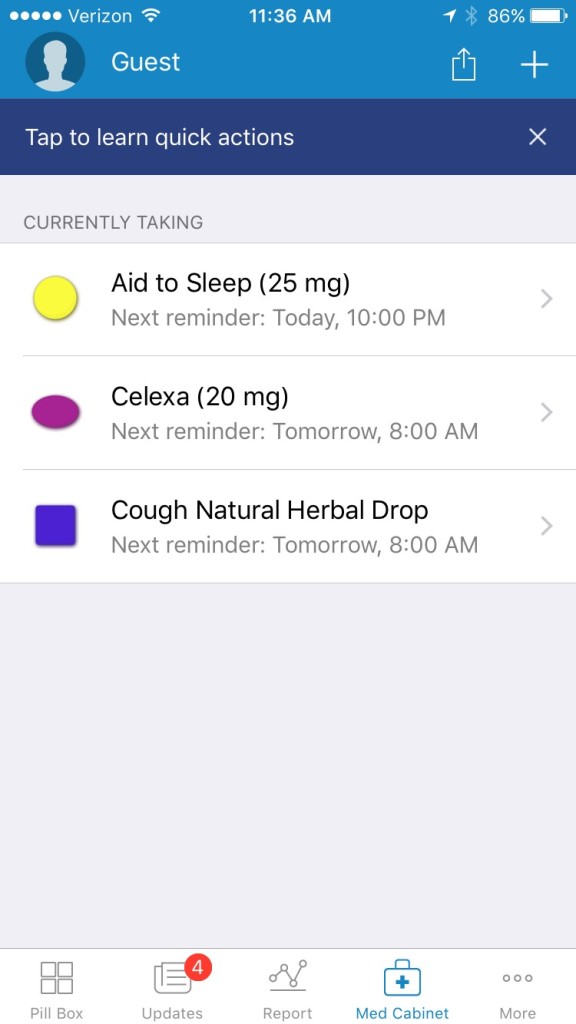 Lastly, on the More page, you are able to add information associated with your health that you'd like to track, such as: cholesterol, weight, mood and your doctor's contact information and upcoming appointments. You are also able to add a dependent's medicines to your calendar under their own profile.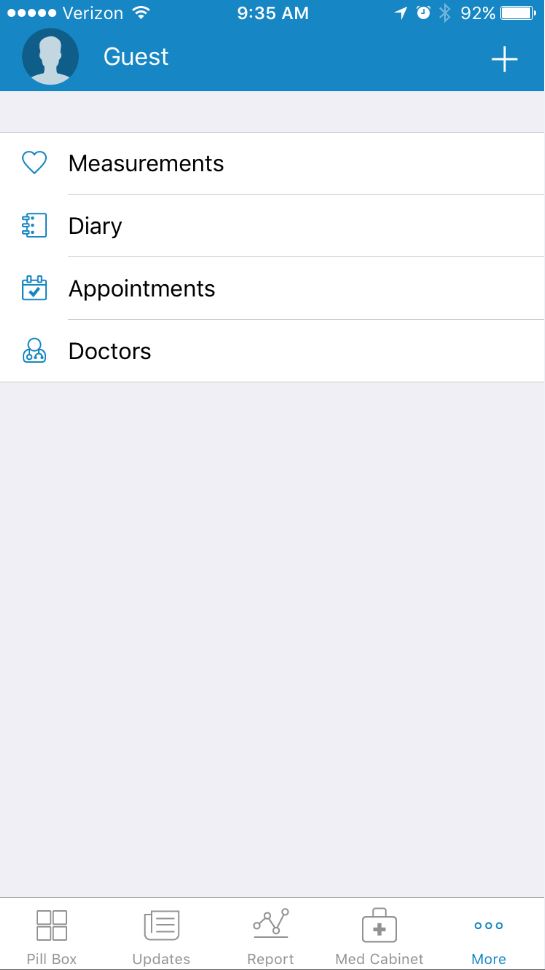 If you have to keep track of many medications that you (or a family member) take at various times throughout the day, the Medisafe health app can help you manage the process.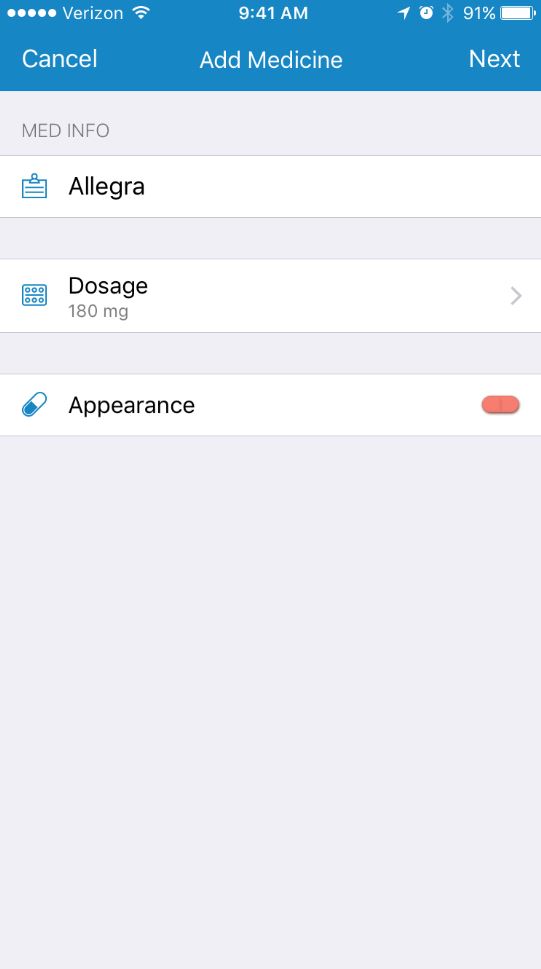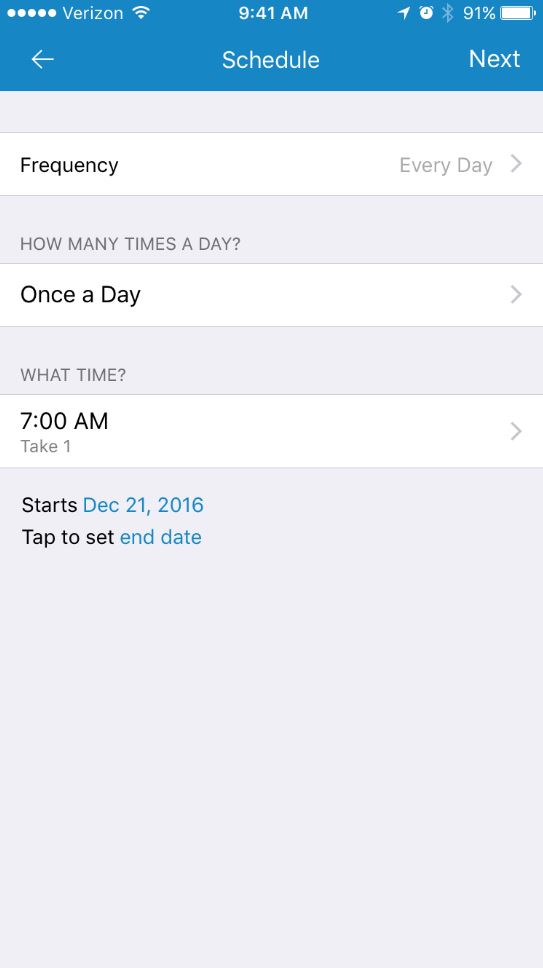 When it comes to prescriptions, dosage and time of day you take it are crucial to its effectiveness; trying to remember all the details can be challenging. Let Medisafe take on that burden for you. It's a great tool to help simplify you and your family's medicine routine.