Keeping your mind healthy is just as important as keeping your body in good shape. And your mental health can impact your physical health, too. If your mental health is in check, you may feel more energetic and lively. Poor mental health, on the other hand, can lead to digestive issues, headaches and increased risk of chronic condition.
One of the most popular and longest standing ways of improving mental health is meditation. Though it's an ancient practice dating back thousands of years, many are unsure how to get started and whether it's the right option for them.
Headspace is a meditation app that helps calm those concerns and provides guidance through the practice.
If your mental health is in check, you may feel more energetic and lively.
Headspace is a guided meditation and mindfulness app, featuring a narrator who talks the user through various deep breathing and relaxation techniques. The narrator is co-founder Andy Puddicombe, a meditation and mindfulness expert who traveled to the Himalayas to study meditation and used what he learned to create an app to introduce meditation to more people.
If you experience anxiety, stress, nervousness or depression, the subtle narration with deep breathing and relaxation techniques of Headspace may offer your relief. Some users have found that a clear mind, thanks to the guided meditation, contributes to a more restful sleep and better overall cognitive functioning.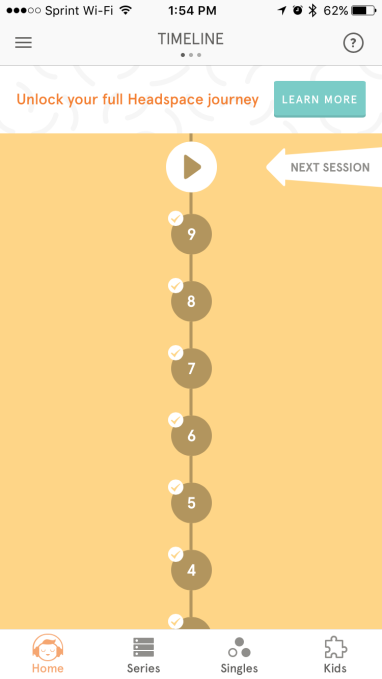 The app itself is very simple and easy to use. All you have to do is:
Find a comfortable space and have headphones handy

Open the app

Click the first activity

Listen and follow along with the verbal cues
Each session lasts 10 minutes and you can do them anytime.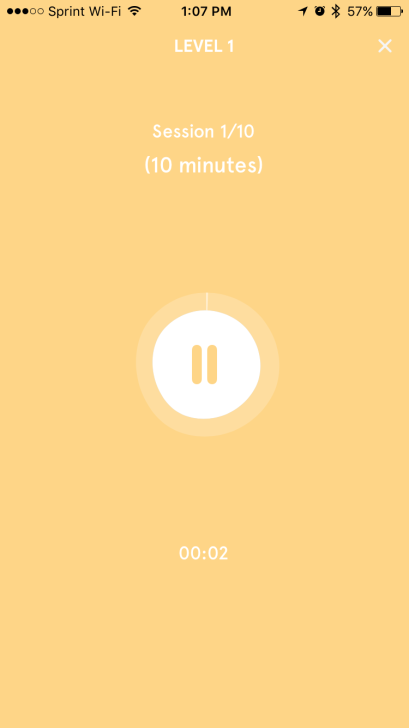 The first 10 sessions are intended to introduce you to the world of meditation, the techniques, and how meditation can make you feel. After that, you can unlock the full version of the app through its subscription model. While the premium sessions offer even greater benefits, the initial free sessions are an excellent opportunity to get used to meditation and see whether or not it's a good fit for you.
The app also has a "Stats" page so you know how much time you have spent meditating.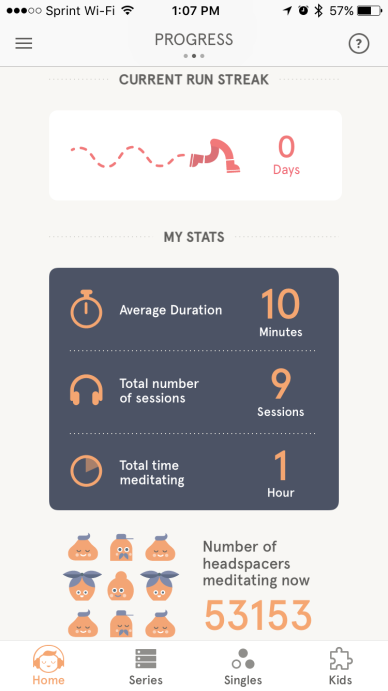 If you or someone you know has been experiencing increased stress, nervousness or anxiety lately, consider giving Headspace a try. It may be exactly what you needed to jumpstart a healthier and reduced-stress lifestyle.