Dec.15 – the last day to enroll for health coverage to be in effect  Jan. 1.
Planted squarely within the holiday season, signing up for a health insurance plan, or selecting a new carrier, tends to find itself at the bottom of busy to-do lists – just behind re-gifting that stale fruit cake.
However, no date looms larger than Dec.15 – the last day to enroll for health coverage to be in effect  Jan. 1.
The Dec. 15 deadline is important to two groups of health insurance shoppers: those shopping for the first time, and those already enrolled in an Affordable Care Act (ACA) plan.
First-time shoppers: Mind the deadline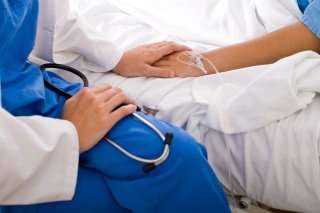 If you don't currently have a health plan, missing the Dec. 15 deadline will delay the start of your coverage to Feb. 1 or later, and could potentially result in financial penalties. However, with the average cost of a hospital stay at $10,000 a day, lack of coverage can lead to even dire financial concerns.
Shopping for the first-time? You can receive a quick quote and check to see if you qualify for any possible cost-savings via mypriority.com.
Current ACA plan holders: Unforeseen plan changes possible if you do nothing
Enrollees in the introductory year of the ACA will do themselves a disservice by not actively shopping the marketplace again. If you are currently enrolled in an ACA plan and do not take any action by the Dec. 15 deadline, you will automatically be re-enrolled in same plan.
In year two, more competitive plans might await those looking for richer benefits or to lower their premiums. But even more urgent is that you aren't guaranteed the exact same plan you chose the first time around.
According to a New York Times article, while health insurers will attempt to enroll policy holders into similar plans, there are no guarantees and "some policy changes appear subtle … but are actually quite significant."
Rather than risk losing benefits or experiencing higher costs, ACA plan members should review their current benefits, evaluate new offerings on the Health Insurance Marketplace, and determine if there's value in switching.