Telemedicine – or the act of 'seeing' a doctor electronically using a smart phone, computer or tablet – at first felt unfamiliar to many people.
But since its inception, it has grown significantly in popularity. Both individuals and employers are recognizing the convenience and cost-savings potential associated with this type of care. In fact, in Michigan, telemedicine use within the midsized employer segment increased from 20 to 38 percent in 2016, according to Marsh & McLennan's 13 annual Southeast Michigan Mid-Market Group Benefits Survey.
As an employer, when your employees are sick, the expenses quickly add up from medical claims to lost productivity and absenteeism. Telemedicine offers your employees increased convenience and decreased costs, and can benefit your bottom line.
Benefits of telemedicine
Telemedicine brings the doctor right to your employees when they need it. They can discuss their symptoms and get professional care in a time and place that works best for them, whether that's from their bed, couch or even office desk. This eliminates time wasted driving to and from a doctor's office, sitting in a waiting room or arranging for childcare during an appointment.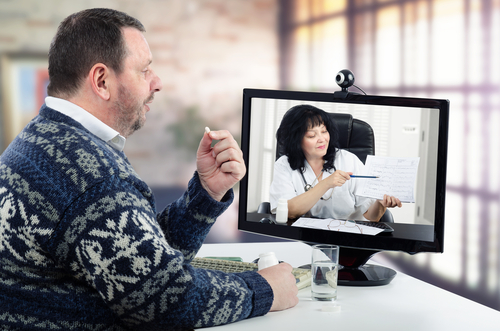 Another benefit of telemedicine is that it is available 24 hours a day, 7 days a week. Before telemedicine, if your employee or their dependents started to feel unwell during the middle of the night, the only option was to visit the emergency room. Now, by incorporating telemedicine services into your benefits package, you can give them the peace of mind that comes with receiving care without the hefty emergency room price.
This approach allows your employees to focus on what's important, getting better.
Fighting back against rising costs
Telemedicine has the potential to save companies more than $6 billion dollars a year across the U.S., according to a 2014 analysis by global professional services company, Willis Towers Watson.
In an increasingly mobile and connected world, a more nimble approach to health care is needed and employers are getting on board. Telemedicine allows your employees and their dependents to have a 'face-to-face' interaction with a doctor, but in a way that's economical from both a cost and time standpoint.
Telemedicine offers your employees increased convenience and decreased costs, and can benefit your bottom line.
The Willis Towers Watson study found effective use of current telemedicine technologies could displace 15 percent of office visits, 15 percent of emergency room visits and 37 percent of urgent care visits.
Having around the clock access to care means employees won't seek urgent care or visit the emergency room for non-emergent conditions, which prevents expensive co-pays for them and controls health care costs for you.
Virtual care accessibility
When it comes to deciding on a company health plan, make sure to opt for one that includes telemedicine. Then your employees can access virtual care by navigating an app or placing a phone call. The only equipment required is Internet connection and a video-enabled device.  
For example, Priority Health offers MedNow virtual care to all commercial members 24 hours a day, seven days a week, including holidays. Members can have a video visit, or an eVisit, with a Michigan-based, board-certified physician and all patient information is sent back to the member's primary care physician for a complete medical record. Prescriptions can even be called in to a local pharmacy. Priority Health's member app makes it easy to schedule a video visit or to fill out an eVisit form for same-day care, if a video visit isn't necessary. MedNow provides health care when – and where – a patient needs it.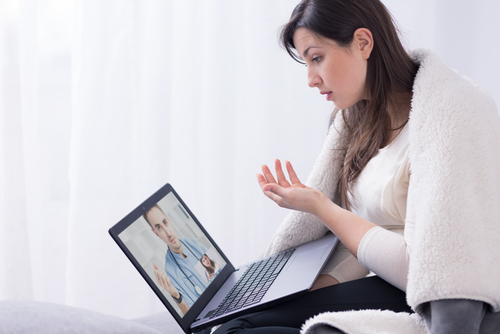 Telemedicine visits are great for the following issues:
Allergies

Back pain

Bites and stings

Cough, cold and flu

Diarrhea

Ear ache/pain

Fever

Headache

Heartburn

Nausea/vomiting

Pink eye

Rash and hives

Sinus problems

Sprains and strains

Urinary symptoms
Connecting to an expert online can help people avoid sick days, get back to work quickly and prevent an illness from getting worse. Ask your health plan if virtual care is an option for your business.