Are you thinking of a 20-something shopping online on their laptop, scrolling through their Instagram feed on their phone, while watching Netflix on a TV?
This generation of fast-paced, never-get-enough, mass-media-devouring, adventure-seekers born between 1980 and 2000 is currently 15 to 35 years old and are now the main driving force behind changes to the health care world. If you're in the industry as a provider, insurer or even as a HR representative or small business owner, it's vital to know how millennials are affecting health care to stay in front of the eyes of America's most tech savvy generation.
In 2015, the millennial population was more than 75 million strong according to the Census Bureau. Here are three ways to transform your health care approach to appeal to the millennial audience:
The Power of Social Media
Millennials were the first generation to be introduced to social media platforms such as Facebook and MySpace. They took to these new tools and networks, expanding to Twitter, Instagram and Snapchat as they became available, incorporating online interactions and connections into their everyday life.
If you're in the industry as a provider, insurer or even as a HR representative or small business owner, it's vital to know how millennials are affecting health care to stay in front of the eyes of America's most tech savvy generation.
Today, millennials interact directly with brands via social media. They seek instant gratification and want to be heard.
When an individual has an issue with a product or service, they are likely to air their grievances on social media directly with the brand or with their social network. The expectation is that the issue is acknowledged quickly by the brand and a solution is offered.
This poses a new challenge for health care providers, insurers and agents. It's pivotal that companies quickly respond to the message and provide a genuine response. Yet, many companies do not have the social media expertise or infrastructure in place to participate in these rapid fire conversations with millennials.
Health care organizations must build a strong presence on social media platforms because many millennials rely heavily on online reviews while making decisions. According to PNC Healthcare, nearly 50 percent of millennials use online reviews when shopping for a health care provider. Social media not only gives you a platform to quickly respond to questions and comments but it also gives you an opportunity to set themselves apart and become a brand of choice for millennials.
Virtual Visits
It's important to understand that millennials are not creating the same face-to-face relationships with their primary care physicians as past generations have. Nearly half of millennial Salesforce survey respondents said they have no personal relationship with their primary care physicians.
With the instant gratification attitude in mind, it's important to make doctor visits and appointments as easy as possible. Scheduling an appointment and carving out time to make that appointment, while dealing with drive and wait times, seems next to impossible for the on-the-go millennial. They want to quickly set up a meeting with their doctor from anywhere, and at any time.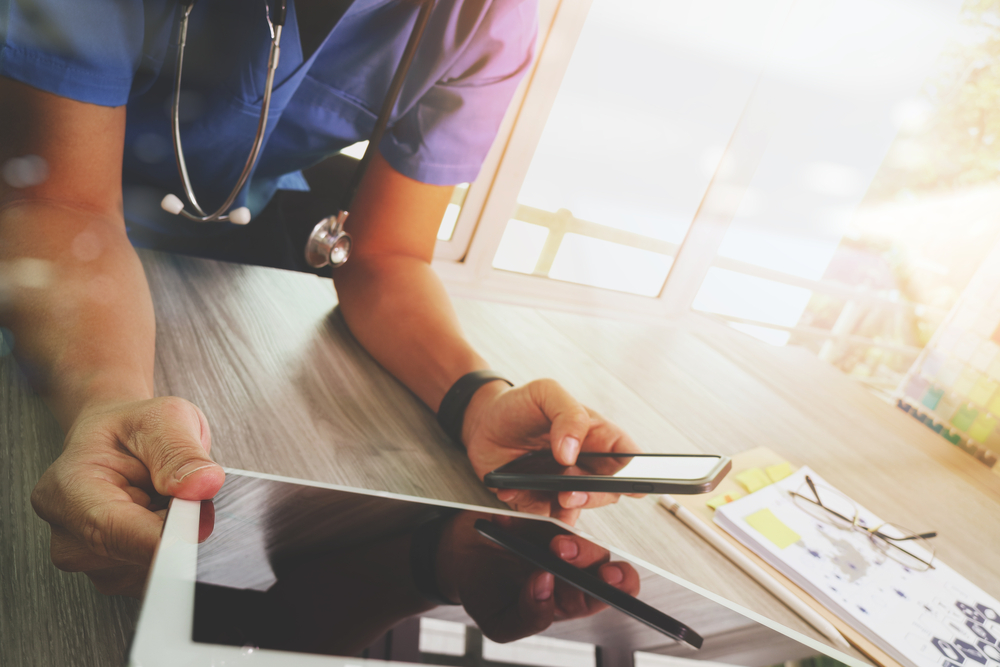 Virtual visits with a primary care physician is where the world of health care is heading. When millennials are healthy, they don't even think about going to the doctor. It's only when something comes up, or they start feeling sick, that they want immediate interaction with a doctor and a course of treatment.
Making virtual visits easily accessible will accommodate that sudden need for an exam or check-up.
As a provider, it's important to offer these types of services and as an insurer or agents, it's important to ensure that the plans your are recommending to millennials cover this appealing service.  
Easy Online & App Access
Millennials are rarely without their cell phones, and expect technology to work well, make their lives more efficient and be simple to use.
For health care companies to reach this collective group of more than 75 million, it's vital to make access and simplicity across different platforms a seamless process. Millennials want to be able to have the exact same experience with a company whether it be from their laptop, phone or tablet.
Many health care companies have moved resources onto mobile sites and apps to create this desired experience for consumers, providing all of their relevant medical information in one place. And this audience is going to expect that their doctors are as connected as they are. They want their medical information to travel with them to doctors and across health care systems, and this should all happen digitally. Most importantly, this experience should be simple, intuitive and easy to use.
As the millennial generation ages, they will depend on health care more and more, bringing with them their focus of technology and user experience. If the health care industry isn't well prepared for it, and doesn't keep up with what other providers and brands are doing, millennials will look for ways to avoid the space entirely.