By Kris Rich, NBC-HWC, CPT, CET
The word "coach" has many different meanings. When you take your kids to their soccer practice, they probably have a coach who guides the practices and explains the rules. Other times, you may see a coach at your local gym—teaching people how to properly use equipment or instructing workouts. You sometimes even see professionals labeling themselves as "life coaches," helping people better themselves and plan their life goals.
While the word "coach" can be used to refer to a variety of people in a variety of professions, it's important to understand the differences in what it really means, especially when it comes to health coaching.
What does a health coach do?
A health coach helps clients visualize what health and wellbeing means to them. From there, when I work with my clients I assist them in building a plan and setting goals to help get them closer to that vision. It's not my job to point out the things my clients are not doing well. Working with a health coach invites you to focus on the things in life that can help propel your healthy lifestyles forward. When coaching clients, I ask them to think about the following:
What's most important to you?
What brings you joy?
What makes you feel alive?
Contemplating these questions and keeping them at the forefront of your mind can help you create motivation and excitement toward being your best self.
What topics does a health coach focus on?
You may think a health coach only focuses on topics such as diet, exercise and weight loss. They are, undoubtedly, the most common topics of health coaching and what we typically discuss with our clients. But there are a myriad of other topics I talk with clients about—things like managing stress, getting more sleep and staying off social media. These aren't your standard diet and exercise discussions, but they are issues that can have a huge impact on your overall health and wellbeing.
When health coaches talk about "wellness," they're not just talking about eating vegetables and jogging—we're referring to all the categories that impact an individual's overall wellness.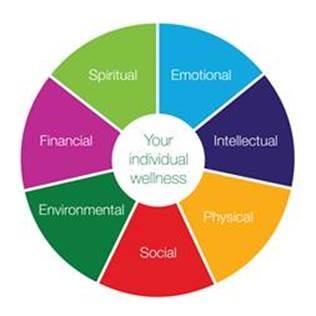 Spiritual, emotional, social, even financial—all of these categories make up your individual wellness. At Priority Health you'll hear our coaches using the term "wellbeing" to refer to all of these areas together. If one or more of these is out of balance, life can feel stressful and unsettling. While the common topics of health coaching may be more about the physical category, our clients are encouraged to think beyond that and focus on the other categories as well. After all, you can be physically healthy—but still unwell in other wellness areas.
As a health coach, it's important for me to meet people where they're at instead of prescribing some predetermined model of wellness—because no two people are the same. Working towards each client's vision is an individual process and focusing on celebrating small successes keeps the motivation and inspiration alive.
We know health coaching works, too like in these recent member success stories we've shared: Rick and Craig both thank their health coaches for giving them the help they needed to achieve their goals and make important lifestyle changes.
A health coach isn't just for people who are looking to lose weight or eat healthier; if you feel like health coaching is something you could benefit from, call your insurance company to see if health coaching is covered under your plan. If you're a Priority Health member, call the number on the back of your member ID card to find out if health coaching is included with your plan, or log in here to send a secure message.
About the author: Kristina Rich, NBC-NWC, CPT, CET is a nationally-certified health and wellness coach at Priority Health. She works with members to help them develop a personalized plan for their own health and wellbeing based on what is realistic and beneficial. Kristina is also a certified personal trainer and cancer exercise trainer through the American College of Sports Medicine.