It's never fun to think about, but whenever you travel from home there's always the chance that you or a loved one could experience an unplanned health issue. From the common cold to a minor sprain, it can be a challenge to navigate your care options, especially during the busy holiday season and especially when you're away from home. But don't fret this holiday season—your health plan is a valuable resource for holiday travels.
Here are three top tips to keep in mind as you prepare to head out of town.
Go virtual to save time and money.
When you're away from your family doctor but need care for a non-life threatening medical issue, the emergency room or urgent care can be a pricey and time consuming option. But if you or a loved one has a sore throat, minor fever or sinus infection, a virtual visit with a doctor is the perfect alternative. (Remember: for health emergencies, you should always go to the nearest ER or call 911.)
Available 24 hours a day, seven days a week, virtual care connects you with a board-certified doctor with the click of a button. Often, they're available through your primary care provider's office or your insurance company.
In addition to convenience, virtual care is also cost effective—costing around $45 or less, while a trip to the emergency room can run about $100 or more. Be sure to check with your provider and health plan about available virtual care services.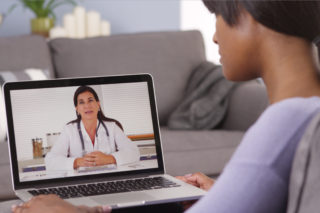 Take advantage of travel assistance.
Many health plans offer travel assistance to their members, which eliminates the need to purchase additional, and often costly, medical or travel assistance coverage. At Priority Health, members and their dependents have access to Assist America® at no extra cost. It's available whenever members are traveling more than 100 miles from home or in another country. Coverage includes:
Medical emergency services: Access to quality medical care including medical referrals, emergency medical evacuation, prescription assistance and more.
Travel emergency services: Help with lost luggage or documents, legal and interpreter referrals and care of minor children and pets when experiencing a travel emergency. Plus, pre-trip planning services including visa and immunization requirements, security and natural disaster alerts and more.
Multilingual, trained and emergency-dispatch certified assistance is available to help 24 hours a day, 365 days a year with one-touch access through the free app. Not a Priority Health member? Your health plan may offer a similar travel service.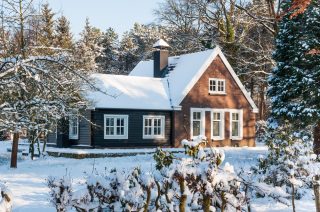 Plan ahead and pack smart.
No one wants to be in the middle of a holiday celebration and have to run to the nearest pharmacy or convenience store to pick up an over-the-counter pain reliever or decongestant. Pack the medications that you tend to use most during this time of year. If you have kids, make sure to pack children's dosed medicine, too.
Are you currently taking prescription medications? Make sure you have enough medication to get you through your time away from home. If you have family traveling together, include a list of everyone's medications, dosage and schedules in your bag. If you're flying to your destination and are taking your prescriptions in a carry-on, keep them in an easily accessible location in case a TSA agent needs to examine them.
Don't let sickness, injury or other travel emergencies get in the way of your holiday festivities. Check with your family doctor or primary care provider and health plan about services available to you that can make holiday travel a breeze for you and your family.