By Kris Rich, NBC-HWC, CPT, CET
This Valentine's Day, before you take that special someone to the fondue fountain, think about all of the healthy alternatives—from lighter food fare to activities that keep you moving, fit and—ultimately—happy together. After all, who says freshly grilled salmon followed by raspberry sorbet can't be just as good as a steak dinner and a huge box of chocolates? Consider the following ideas for a healthier approach to Valentine's Day this year. The result will leave your heart healthy and full of love, instead of your stomach bloated while your wallet is empty.
Dance the night away.
Dancing is a great, affordable way to stay fit, happy and healthy. Whether you and your date "cut a rug" for just one night or commit to weeks of lessons, your bodies will thank you. Dancing provides a steady dose of cardio, helping your heart stay healthy. It's a proven means of mitigating the risks of dementia and diabetes and, on top of that, it's just a plain fun way to share your favorite music. It doesn't matter if you swing, square, break, tango or two-step, try dancing for a change.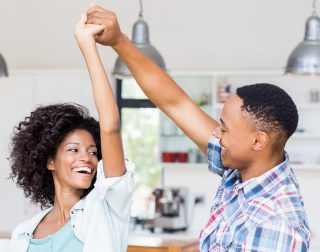 Spend some time just kissing.
Kissing triggers feelings of closeness and happiness, and when engaged in lip-locking, your serotonin spikes. This makes us think more about that partner and creates feelings of bonding and attachment—always good for your wellbeing. You may even burn a few calories.
Cook a healthy dinner for two.
We all know how fun cooking alone can be. Add your bae to the kitchen and it's not just fun—it's a date. Think of all the healthy meals you and your main squeeze can make—and eat—together. Maybe you're both into whole grain goodness and could try one of these grain-packed meals. Or, if your beau is a vegetarian, you might try a healthy dish full of fruits and veggies. Set a table with candles and flowers and you've got a healthy, romantic night in.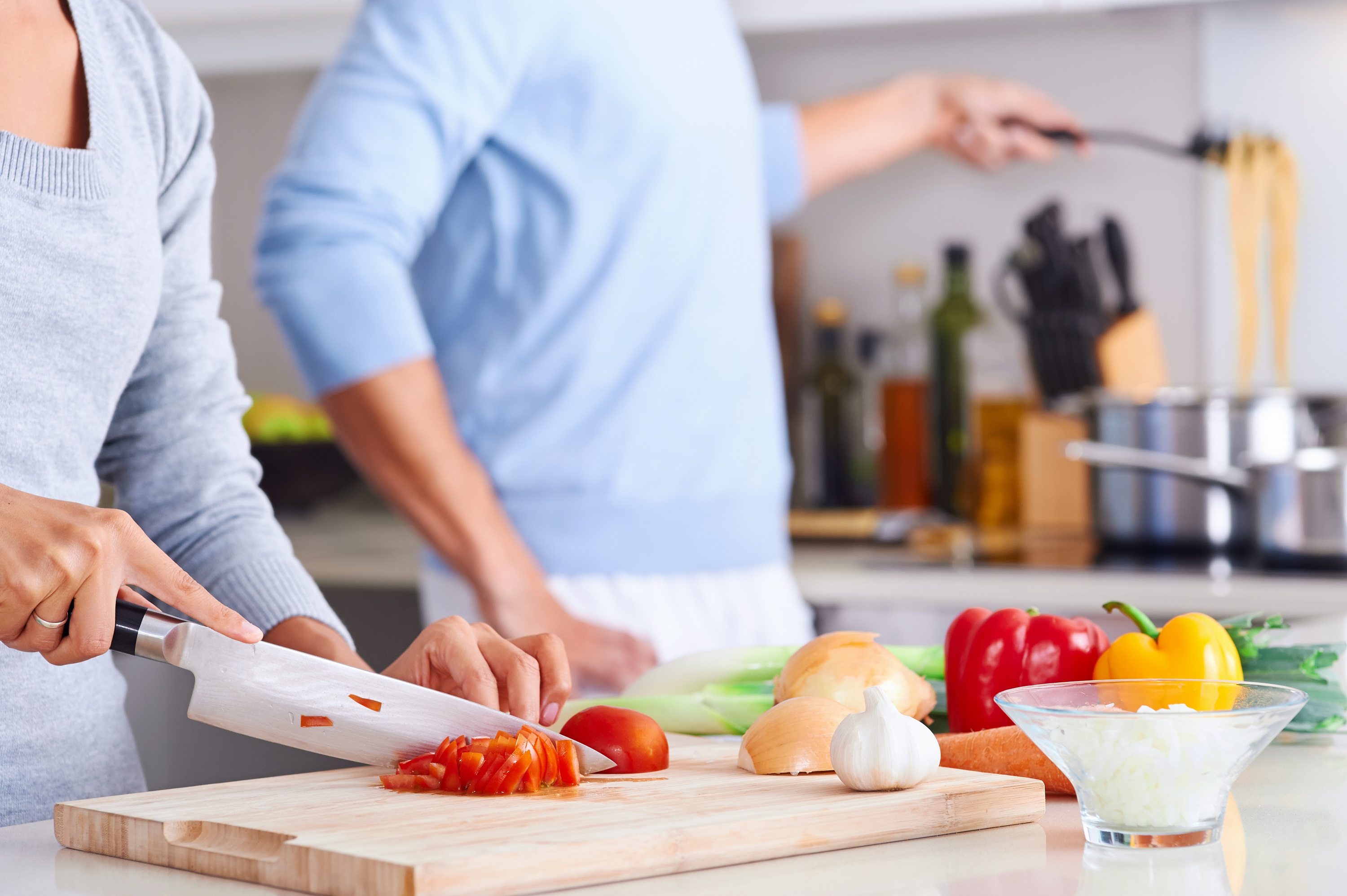 Walk in a winter wonderland.
Cold, crunchy, bitter weather may not be your cup of tea, but we can't get around the fact that Valentine's Day happens in the height of winter. The good news is there are plenty of great outdoor winter activities to engage in with your valentine. From peaceful cross-country skiing to action-packed downhill sledding, you and yours can stay busy—and healthy—outside on February 14. Just remember to dress warm.
Treat each other to a massage.
Whether it's from a professional "couples massage" or from your partner, massages are full of health benefits, including:
Reduces stress and anxiety
Relaxes the mind, body and muscles
Reduces blood pressure levels
Improves posture
Enjoy an all skate.
Do you remember nervously waiting for a significant so-and-so to skate by and grab your hand for a couples skate around the roller rink? It was cute at eight years old. Imagine how adorable it'd be this Valentine's Day. Believe it or not, roller rinks still exist and roller skating serves up the ultimate date night. Just search online for a rink closest to your town and take your date roller skating—you'll be taking advantage of an activity that's one part reminiscing and two parts exercise. For those who favor the ice and outdoors, try ramping up the romance on ice skates. Many indoor rinks offer open skate times, while outdoor rinks are in peak season this February.
Play Scrabble.
So maybe you've decided to stay in this year. That's not always a bad thing, especially if you and your valentine exercise your collective cognitive functionality with a fun game of Scrabble. The benefits of Scrabble go beyond the thrill of triple-word scores. Games that require brain activity can help fight dementia and lower blood pressure. Highly competitive, but completely relaxing, challenge your date to a game or two and tell them how happy—and healthy—your relationship is this year. Plus, when you add a cozy blanket, a fire if you have one and some healthy snacks (maybe a bit of dark chocolate?), your night in just turned into a romantic way to cuddle up and stay warm together.
Get fit together.
Giving that special someone a membership to the gym might get you in trouble, but a joint gym membership can go a long way. It's like saying, "I care about you and I, and I want us to be healthy together for years to come," every time you work out together. The health benefits are endless and, if you play your cards right, so will your love of a healthy, happy life together. Who'd have thought an elliptical could be so romantic? If the gym isn't your thing, sign up and train for an upcoming 5K together or workout side-by-side at home by streaming the latest exercise programs on your big screen instead of binge-watching shows on the couch.  You can also try getting zen together at a yoga class—there's hot yoga which always feel great on a cold winter day. Yoga frequently improves mood and life satisfaction along with many physical health benefits.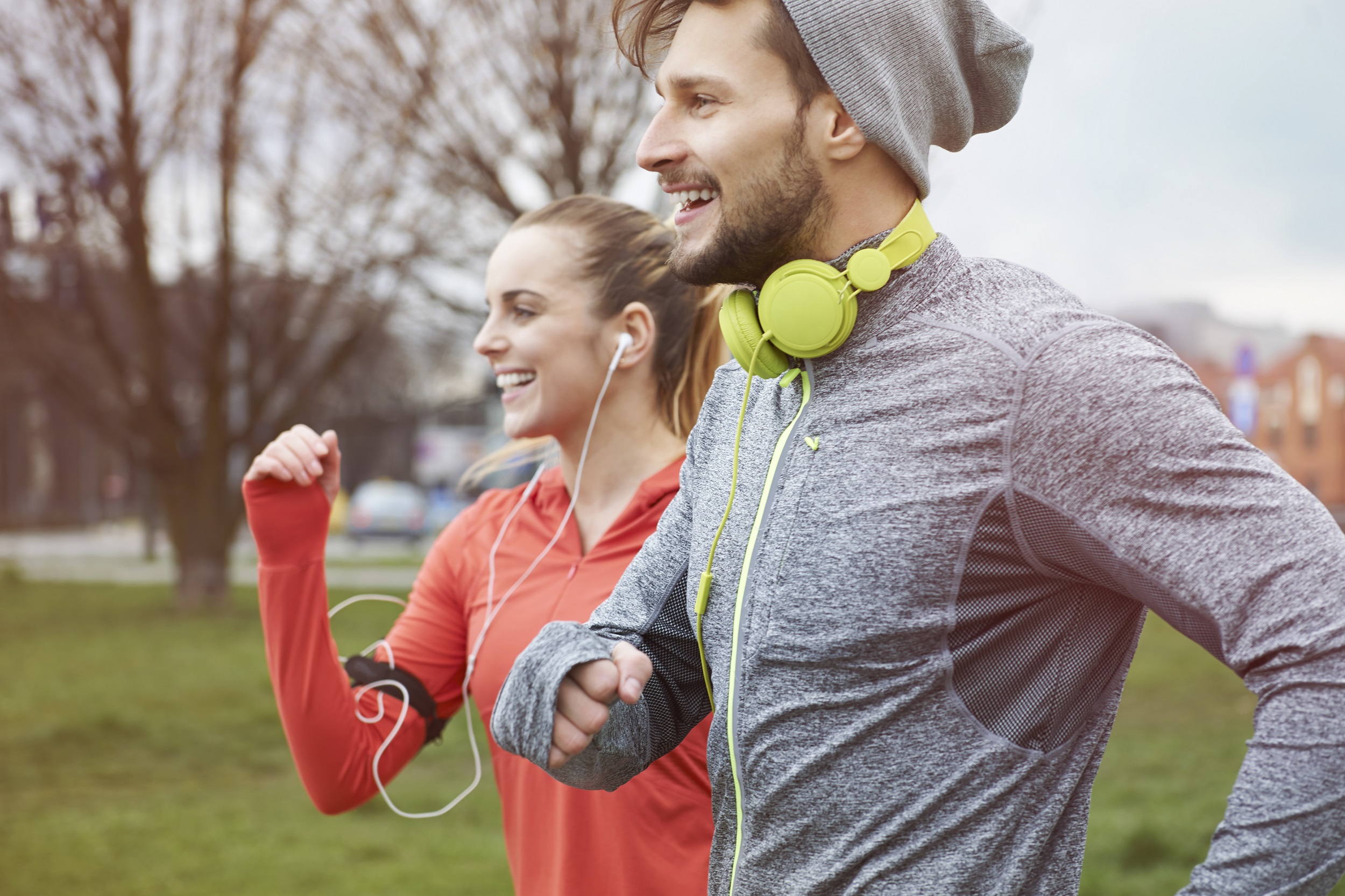 Find the activity that's just right for you.
Valentine's Day celebrates couples, but your overall health and wellbeing is a uniquely personal journey. At Priority Health, we offer a personalized wellbeing experience for members called the Wellbeing Hub. It helps each individual participate in health activities and programs based on their health needs, plan and location so they can work to truly better their health and wellness. See if your insurance provider offers a personalized experience for you. And encourage your loved one to do the same for their own custom needs.
Make this Valentine's Day a healthy one and treat your love to a healthy alternative.
About the author: Kristina Rich, NBC-NWC, CPT, CET is a nationally-certified health and wellness coach. She works with members to help them develop a personalized plan for their own health and wellbeing based on what is realistic and beneficial. Kristina is also a certified personal trainer and cancer exercise trainer through the American College of Sports Medicine.