Michigan is breaking snow records that are more than 50 years old this winter. Instead of staying inside and avoiding the white stuff, there are many activities outside that take advantage of this snowy season. Why not embrace the snow drifts and conquer some of those New Year's resolutions to exercise and burn calories at the same time?
Take your adventure downhill.
One of the most popular ways to get outside as soon as the snow hits is to grab a sled and head for the hills. Sledding is a great family-friendly activity, no matter your style—whether you're a speed racer or a gentle rider. Some resorts around Michigan, such as Shanty Creek, Boyne Highlands and Boyne Mountain, also offer snow-covered courses to conquer; all you have to do it grab a tube and ride up to the top. And as an added bonus to the great views, you can burn between 400-500 calories an hour.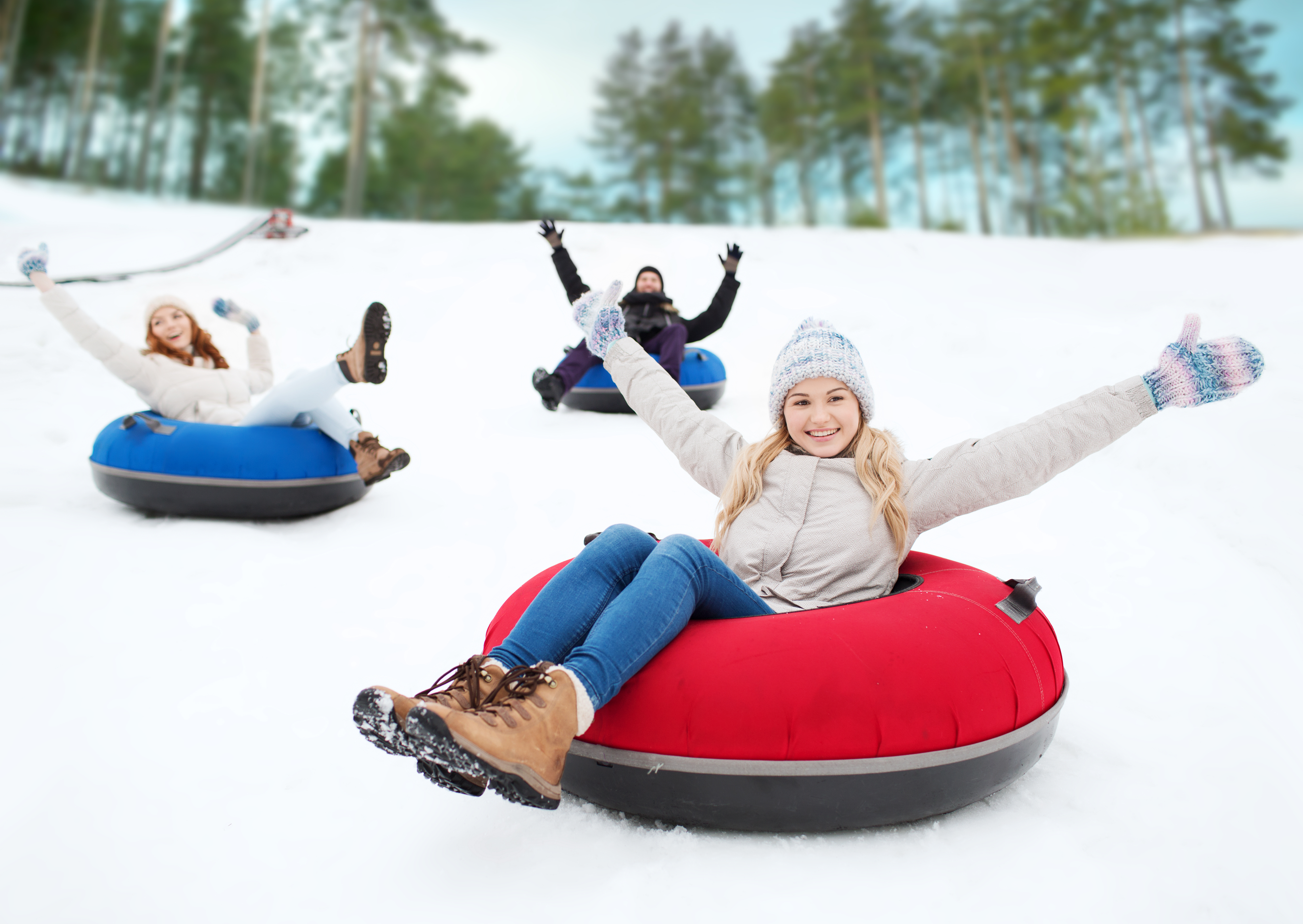 Looking for other ways to head downhill? Strap on the skis or snowboard (don't forget a helmet for safety!) and venture out to one of Michigan's more than 30 ski resorts. Crystal Mountain and Caberfae are only two hours north of Grand Rapids, while Mt. Brighton and Mt. Holly are just east of Detroit. Not only are skiing and snowboarding great ways to build memories with friends and family, but you can also burn nearly 500 calories an hour doing either activity.
Travel along the trails.
One of the best winter activities to get your heart rate going is cross country skiing. There are numerous groomed trails at various ski resorts and sports complexes. If you cross country ski for one hour you will burn an average of 550 calories. Don't have a cross country complex nearby? Get a better work out by skiing the fresh snow. Try the Muskegon Winter Sports Complex, a ski resort such as Crystal Mountain or one of the Boynes, or any number of local cross country trails.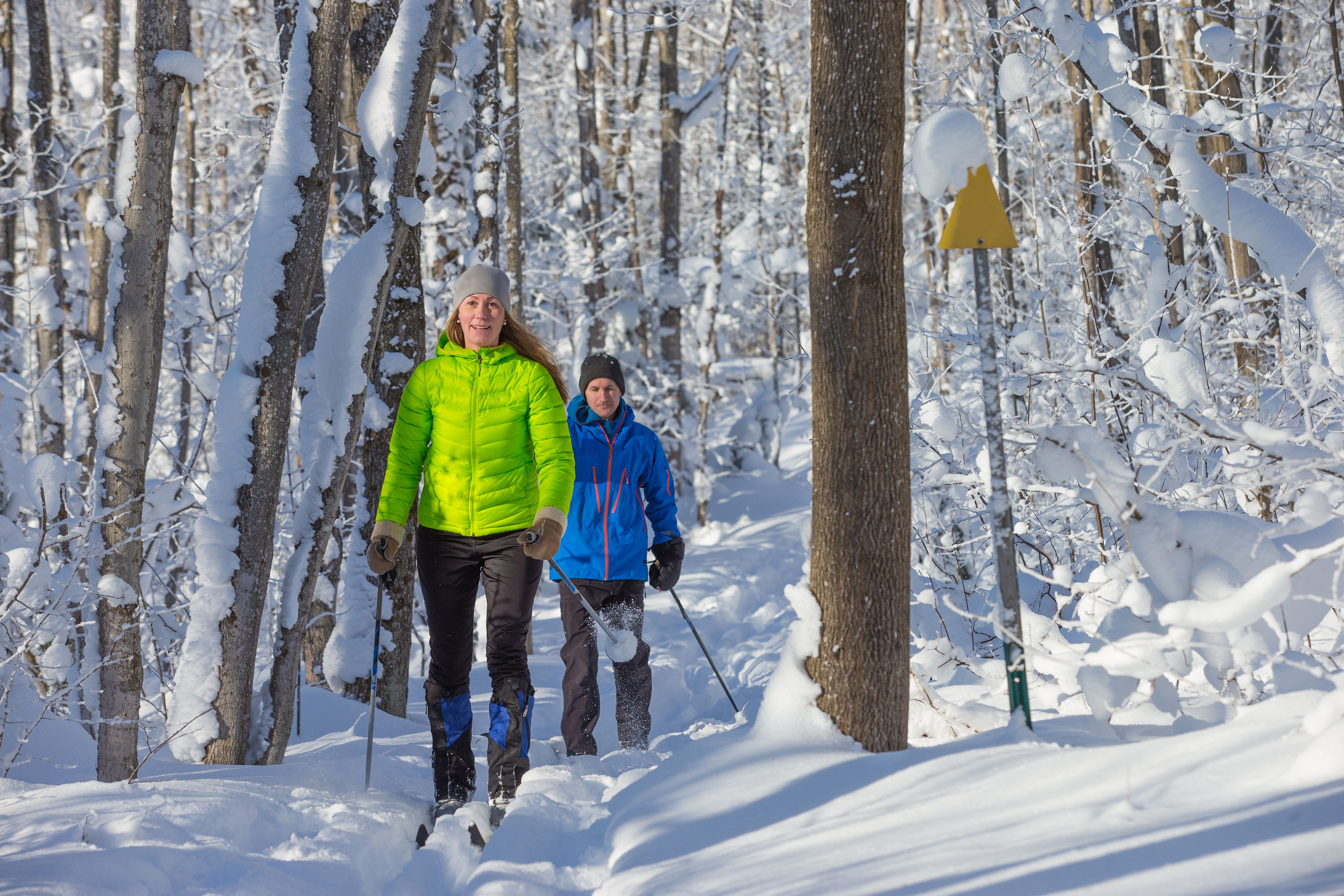 If you enjoy walking, enhance your walk by snowshoeing across the snowy terrain. Snowshoeing burns around 500 calories an hour. Fun for friends and family alike, snowshoeing will get your heart pumping and keep you warm out in the cold.
Is biking more your style? Try fat tire biking through the snow on one of Michigan's 216 trails. The wider tires provide a greater surface area to grip the ground, allowing bikers to ride outside no matter the weather. Explore farther with a fat tire bike, all while burning around 500 calories an hour. Live in or are heading to the Detroit area? Check out the Great Lakes Bay Regional Trail system. With beautiful shoreline views, this is one trail you don't want to miss.
Tie up those ice skates.
Hockey is a popular sport across Michigan and encourages residents to make use of the abundant frozen ponds and lakes. It also helps that Detroit is known as "Hockeytown," featuring the home team Detroit Red Wings. But you don't have to be a hockey player to make use of the ice. Ice skating is a fun activity you can do as a family.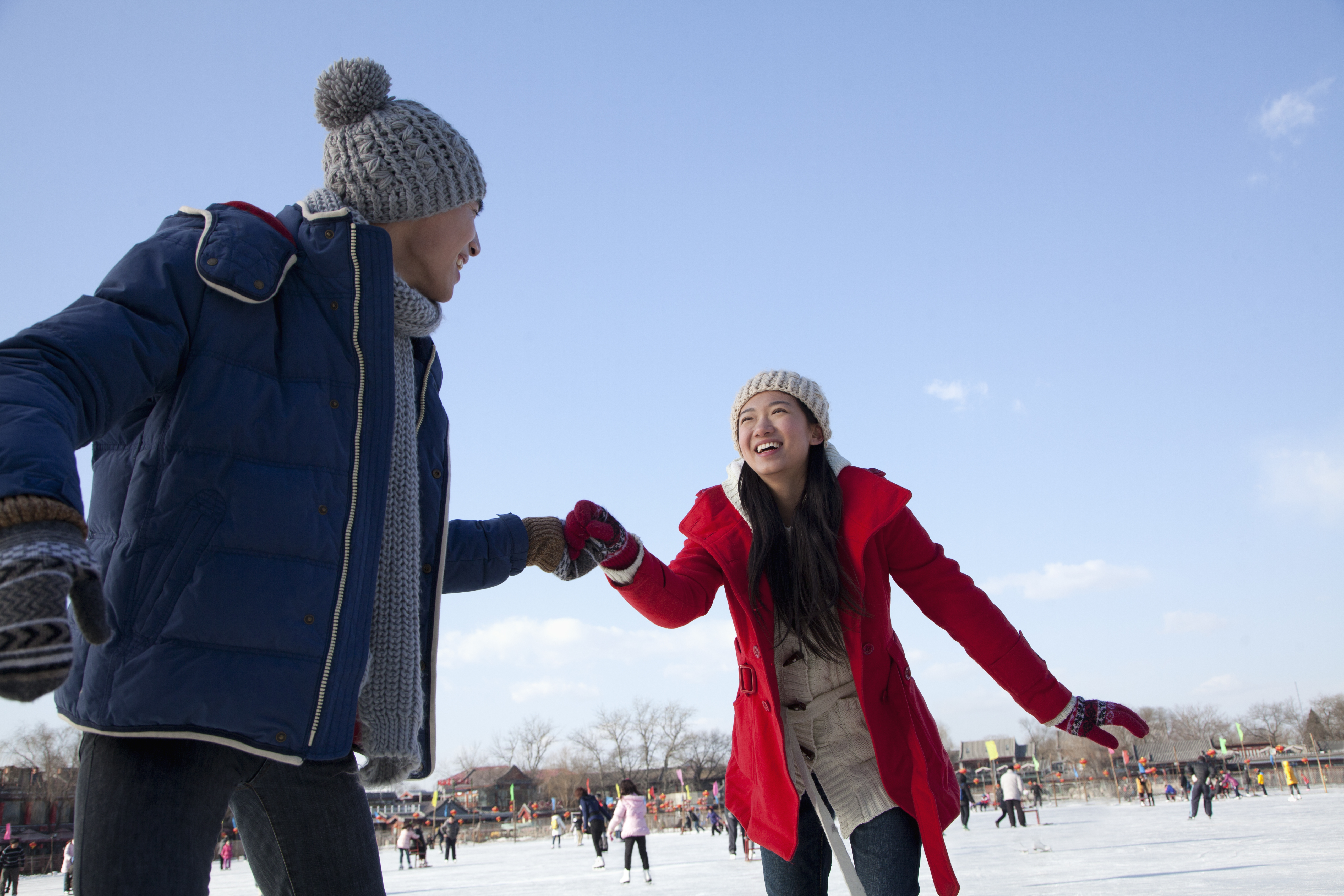 Many cities across Michigan make use of the below freezing temperatures and build intricate ice skating rinks. In downtown Detroit, you can skate at Campus Martius Park, while downtown Grand Rapids creates a rink each winter in Rosa Park Circle. The Muskegon Winter Sports Complex constructs an ice "trail" so that visitors can skate through the woods. No matter where you skate, you can burn up to 500 calories an hour through general ice skating.
Have a ball, a snowball that is.
You don't have to head anywhere special to make use of the snow. Go out in your yard and play in the snow with your kids. Build a snowman, make snow angels or have a friendly snowball fight. Just playing outside in the winter snow, you can burn around 300 calories each hour.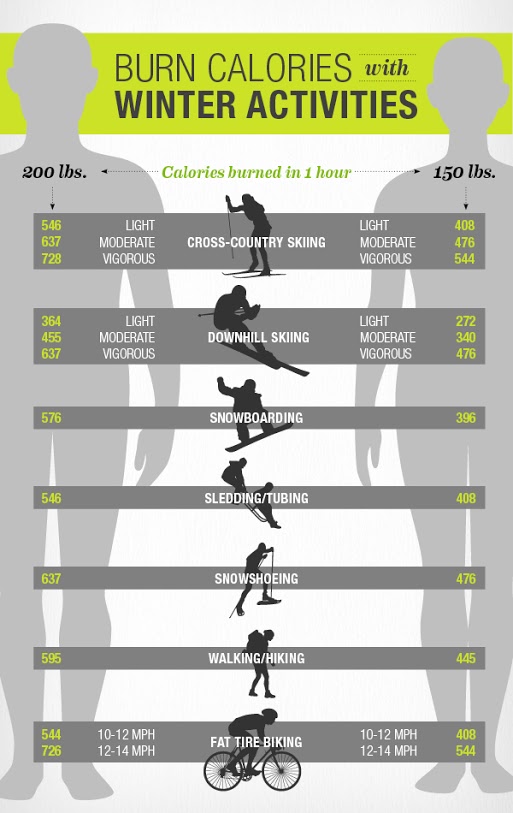 Many Michiganders dread this time of year and dream of flying off to tropical destinations, but it's important to make the most of the winter months and try new activities that will get you outside. Turn snow days into fun ways to burn calories in the mitten—just remember to bundle up with your hat and gloves.