The five most popular New Year's resolutions in 2021 were to exercise more, eat healthier, spend more time with loved ones, lose weight, and be more budget friendly. Making goals to be happier and healthier are great, but who says you have to wait until a specific time to start becoming a better you? The right time is any time! Here are five helpful tips to get ahead of the game and start your resolution right now.
1. Don't procrastinate.
Get started on your goal as soon as possible. Eliminate added stress so there'll be less pressure on you by the time the New Year comes around. Research has found those who procrastinate have higher level of stress, anxiety and depression. People often hold off on a task because they don't feel equipped to handle it and believe they'll be more emotionally ready in the future. Waiting will only delay being able to work through any challenges you need to face. Get that stress out now by starting sooner and avoid creating more work for yourself.
2. Pick the right resolution.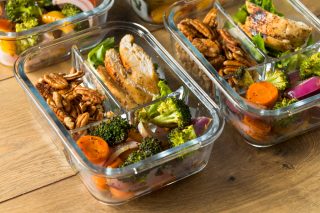 You'll want to make sure the resolution you choose is for you, and not a goal created based on what friends, family members or society is telling you to change. Make sure your goal is specific and that you develop a realistic plan for achieving it. The more detailed your resolution is, the easier it will be to achieve. If your resolution is to eat healthier, map out steps you will take to do that, such as drinking water instead of soda, only eating out once a month, or meal prepping your lunches every Sunday. Make it personal. Set a goal that's not just doable, but meaningful too.
3. Do your research.
If your resolution is something you don't know much about, find all the information you can. Being more informed about your resolution will make it easier to accomplish. If your goal is to be more physically active, learn the proper technique for running or weight training. Ask for help if you need it. If you want to save more money, research different programs and pick one that is doable for you. Don't be left in the dark because you're not sure where to start.
4. Find a community.
Although you should choose your resolution based on your own personal goals, having an engaged, encouraging community will only help your process. Your community can be big or small, but having one is the key. They will be the ones to motivate and inspire you, hold you accountable, cheer you on and best of all—celebrate your achievements with you. Having a group or even a close friend or family member with similar goals will help you stay on track and feel a sense of belonging. It could be a professionally staffed resource like a quit smoking support group or a financial counselor. Whoever they may be—make sure to find people who will support you.
5. Think of your resolution as a lifestyle change.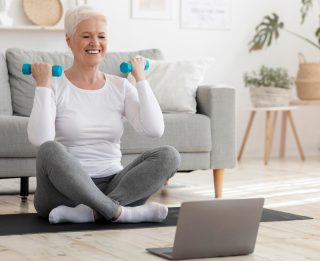 Eighty percent of New Year's goals fail by February due to goal setters being in too much of a hurry and not knowing their "why." Change your mindset to thinking about your resolution as a lifestyle modification and remind yourself why you want to make these changes. In order to form a habit, you must be mentally committed and consistent for at least 21 days. Make small changes to your everyday life that will help you live in a healthier way. This could be giving up sugary beverages, committing to more physical activity or focusing more on budgeting. At Priority Health, we believe in supporting our member's overall wellbeing (i.e., mental, financial, emotional, etc.), not just their physical health. Our Wellbeing Hub offers activities and programs to members based on their individual health status or areas of interest. Not a member? Talk to your health plan provider to see what programs they offer to support your health and wellbeing goals.
Make a goal starting today that will make you be a better person tomorrow, next month and throughout all of next year. Setting goals and improving yourself doesn't have a right time; that time is any time and it's best to start right now.