Many people in the United States are falling victim to health conditions that are preventable.
According to the Center for Disease Control and Prevention, more than one third of U.S. adults are obese, and smoking cigarettes is the leading cause of preventable death in the country.
Although taking the necessary steps toward good health and prevention is a personal decision, employers can create a supportive, healthy workplace by encouraging the modification of health habits– here are a few areas where employers can offer encouragement:
Get Active
Regular physical exercise is a proven way to control weight, alleviate depression and increase energy.
Ideas to increase workplace and employee physical activity include:
Offer free or reduced cost workout facilities
Allow for flexible schedules to accommodate exercise routines
Participate in a walk/run as a company
Reimburse employees for fitness expenses such as Zumba, spinning or water aerobics classes
Stay Hydrated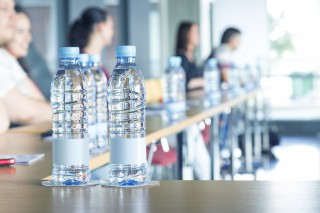 Drinking enough water can improve mood and concentration and aid in digestion.
Tips to keeping employees hydrated include:
Provide company branded water bottles or cups for every employee's desk
Recommend employees provide hydration nudges to their co-workers
When the office is providing drinks, make sure water is available instead of soft drinks.
Healthy Choices
Overweight employees generally have increased absenteeism, lower productivity and higher health care costs.
Ways to help employees manage their weight and nutrition include:
When the office is providing food, make sure to include healthy options such as fresh veggies and fruit
Keep vending machines stocked with healthy choices
Bring in a specialist to host a nutrition seminar
Encourage weight management classes either on-site or through a local health provider
Quit Smoking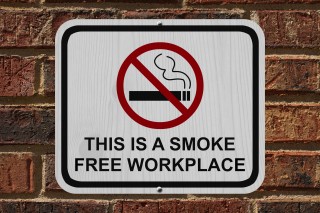 Smoking is a leading cause of workplace illness, absenteeism and higher health and life insurance claims.
Ideas to help employees reduce or quit their tobacco dependence include:
Create a smoke-free workplace
Promote tobacco-cessation classes for workers and their spouses
Communicate often – as nicotine is addictive, it may take more than one attempt for employees to quit
Healthy employees are happier and more productive, with fewer sick days and reduced health care costs. Put simply, healthy employees are better for business. Create a healthy workplace by ensuring the work environment is supportive and encourages positive behavior choices.