This year's flu activity is no joke─it's high in the U.S. and expected to continue for weeks according to the Center for Disease Control and Prevention (CDC). Getting your flu vaccine, washing your hands and disinfecting surfaces are all good preventative measures, but they're not 100% effective.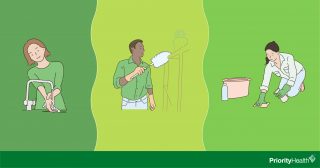 If you find yourself one of the many unlucky sufferers of the flu this season, there are steps you can take to bring some relief and prevent spreading it to others.
Stay home. We know this can be a difficult one, but if you can manage it—those around you will appreciate you taking a few sick days or working from home while symptoms are present. The CDC recommends limiting contact with others as much as possible and to stay home for at least 24 hours after your fever is gone to prevent the spread of the flu virus.
Disinfect. It's not easy to prevent the spread of the flu between family members. Always cover your mouth and nose with a tissue when you cough or sneeze, and dispose of tissues properly. At home and at work, wipe down all surfaces with a disinfectant a few times a day and remind everyone to be vigilant about washing their hands. If you're home sick, set up a separate "sick room" for you to rest in and to prevent close contact with other members of your household.

Hydrate. Staying hydrated is key while recovering from the flu. Loss of fluid and dehydration can quickly become serious when your body is working hard to fight off the virus, so drink lots of water, herbal teas, sports drinks and other clear fluids. Keeping a cup of ice chips handy is a great way to stay hydrated and sooth a sore throat. And while a hot toddy might be tempting, it's best to stay away from alcohol while you're sick since it can be dehydrating.
Seek treatment. If your symptoms don't improve, worsen or if you're a member of a high-risk group (young children, pregnant women or anyone over age 65), seek medical treatment immediately. If the previous circumstances don't apply to you but you're still not sure if you should seek in-person treatment, consider scheduling a virtual visit. Virtual visits allow you to talk with a board-certified doctor 24/7 via an internet-enabled device, so a medical professional can help you determine whether you require an in-person visit or if you can ride the flu out at home. Check with your health insurance plan to verify virtual care coverage. Most members of Priority Health receive virtual care for as little as $0 and no more than $45 per visit.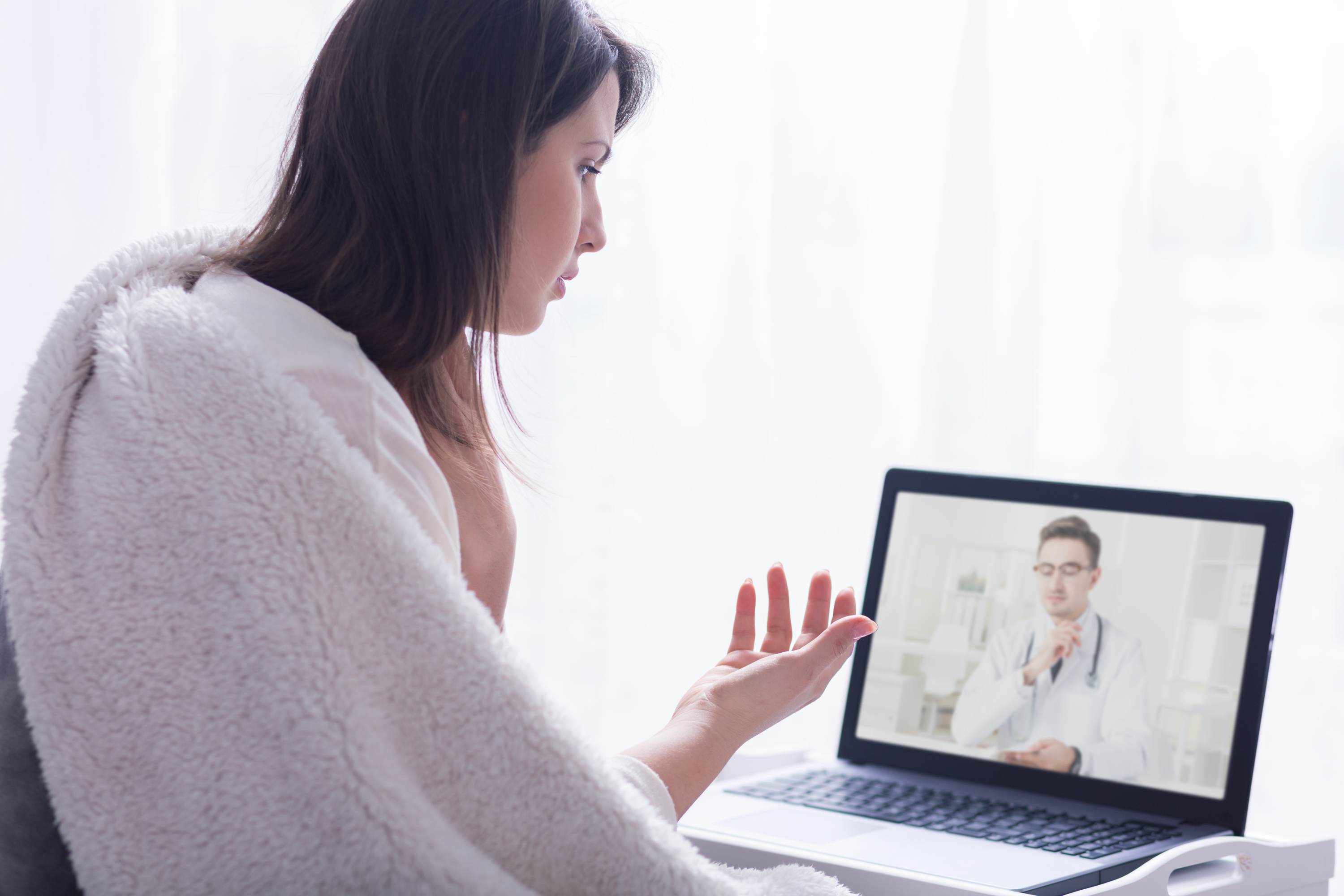 Although people all over the country are contracting the flu virus, the chances for a severe outcome is small. The flu will likely keep you home-bound for a couple of days while it runs its course. Remember to rest, stay hydrated and keep your home clean to prevent the flu from spreading. When in doubt, review the recommendations for seeking treatment. Stay well out there, Michigan.