This year, Open Enrollment is from Nov. 1 to Jan. 15, 2022, the time to plan for your health care needs for the upcoming year—and for your dependents if you have a family. While your head may be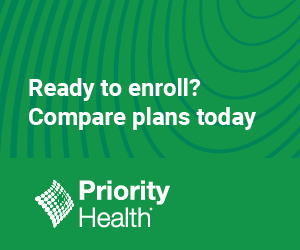 filled with terms like copays, coinsurance,  deductibles and out-of-pocket limits (this quick guide can help decode various health insurance terms), be sure to consider a plan that offers additional perks beyond the standard coverage.
Virtual care options
It's a Saturday morning and you feel a sore throat coming on. Your doctor's office is closed for the weekend, but you don't want to risk a wait at urgent care for a simple illness, especially given COVID-19 concerns. For times like this, virtual care is a great option. From your phone, tablet or laptop—you can quickly connect with a board-certified doctor wherever and whenever you need care. Many doctors' offices and hospital groups now offer virtual care to their patients 24 hours a day, 7 days a week. (Remember: for health emergencies, you should always go to the nearest ER or call 911). Be sure to check with your provider and health plan about available virtual care services offered.
If you love the convenience and ease of virtual care, consider making it a larger part of your plan. For example, Priority Health has new MyPriority Telehealth plan options. With a Telehealth PCP, your primary care doctor is completely virtual through our partner Doctor on Demand, and you still have access to the broad Priority Health network if you need in-person services.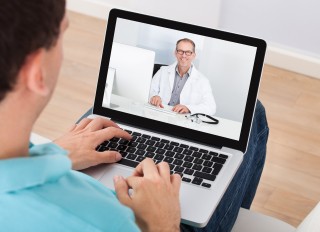 Price transparency tools
Some insurance companies offer digital tools for members to estimate the price of medical procedures or prescription drugs so they can budget and plan the cost of their care. For example, at Priority Health, members have the ability to research their costs and control out-of-pocket spending with Cost Estimator. This transparency tool shows members what in-network facilities and pharmacies charge for health care services and prescriptions based on each individual's plan. The tool does not show a range in price, but is personalized based on each member's specific plan benefits. Find out if your health plan offers price transparency options so you can take control of your health care costs.
Fitness benefits
Many health plans are now offering fitness incentives like gym memberships to promote physical health and wellness. For example, Priority Health employer group and individual members have access to Active&Fit Direct. This program allows members to sign up for $25-per-month gym memberships. Members can choose from more than 9,000 fitness centers nationwide. Priority Health Medicare Advantage members also have the ability to take advantage of SilverSneakers®, a nationally-known fitness and lifestyle program so they can have a no-cost gym membership as part of their plan. Check with your health insurance to see what kind of fitness benefits are included in your plan to keep you moving throughout the year.

Coverage when you travel
Many health plans now offer travel assistance to their members. This eliminates the need to purchase additional, and often costly, medical or travel assistance coverage. At Priority Health, members and their dependents have access to Assist America® at no extra cost. It's available whenever members are traveling more than 100 miles from home or in another country. Coverage includes:
Medical emergency services: Access to quality medical care including medical referrals, emergency medical evacuation, prescription assistance and more.
Travel emergency services: Help with lost luggage or documents, legal and interpreter referrals and care of minor children and pets when experiencing a travel emergency. Plus, pre-trip planning services including visa and immunization requirements, security and natural disaster alerts and more.
Multilingual, trained and emergency-dispatch certified assistance coordinators are available to help 24 hours a day, 365 days a year with one-touch access through the free app. For stays longer than 90 days, members can pay an additional fee for the expatriate program service.
Chronic condition management
If you have a chronic condition such as diabetes or heart disease, make sure the plan you're considering supports ongoing management of your condition. As of Jan. 1, 2021, Priority Health expanded chronic condition management benefits on MyPriority plans. Members now have access to a range of products, service and prescriptions designed to help them manage their condition and continue to live a happy, healthy life.
Add these benefits to your list while you're shopping so you can take control of your health, wellness and budget. Find out what your health care plan will cover to make sure you're taking advantage of everything your plan has to offer. Learn more about Priority Health individual and family plans here.