By: Amber Battishill
When the spring cleaning bug bites, don't forget to look in your pantry and refrigerator. This is a wonderful time of year to make simple swaps on everyday food items, such as snacks, drinks, sweets and condiments. These swaps will boost nutrition without sacrificing flavor, making healthier food a reality this season.
Here is a list of 9 healthy food swaps for everyday food and drinks:
Swap Out: Sugary Cereal
Swap In: Oatmeal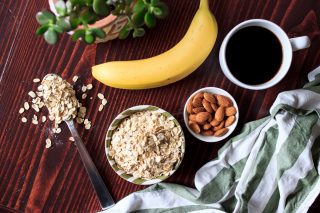 Sugary cereals are a staple in many homes due to convenience and ease. Unfortunately, cereals are often high in sugar and low in filling macronutrients, which can lead to not feeling full. Instead, swap in oatmeal for a healthier breakfast alternative that is high in fiber and protein. 
When making oats, try using plain, rolled or steel-cut oats, which have less sugar than pre-packaged options. Pop it in the microwave for a few minutes and then top with antioxidant- and vitamin-packed toppings for a flavor and texture boost. A few of my favorites are:
Nut butters (or peanut butter powder for a lower-fat option)

Fresh or frozen fruit

Nuts

Chia seeds

Unsweetened coconut
Swap Out: Soda
Swap In: Sparkling Water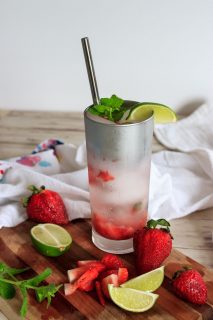 Ditch the high-sugar and empty-calorie sodas and reach for sparkling water instead. Regular sodas are loaded with sugar and consuming them regularly has been linked to higher risks of diabetes, stroke and dementia. 
Sparkling water can be a great substitute that still quenches that bubbly craving with little to no sugar. Adding fresh cut fruit to sparkling water can be a great way to infuse some extra flavor into your drinks. 
Swap Out: Sour Cream
Swap In: Low-Fat Greek Yogurt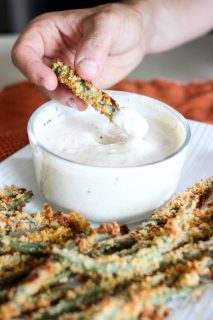 Greek yogurt is a great sour cream substitute! You can still enjoy that creamy delicious flavor while reducing the fat content and getting a protein boost. 
When making your favorite dips or creams, simply swap in plain low-fat Greek yogurt instead of sour cream. I love using it to make better-for-you veggie and pretzel dips!
Swap Out: Canned Fruits & Vegetables
Swap In: Frozen Vegetables
While fresh fruit and vegetables are preferred, canned and frozen options are convenient and have a longer shelf life. Both canned and frozen fruits/vegetables are picked at the peak time for optimal vitamin and nutrients, but during the canning process, nutrient loss begins. 
Many canned fruits and vegetables have additional sodium and sugars to make them more palatable. Frozen vegetables are usually a better choice because they have less processing (so more nutrient retention) and no added sodium or sugar. 
When purchasing frozen fruits and vegetables, check the label ingredients to avoid those that have added sugar, salt or creamy sauces. 
Swap Out: White Rice
Swap In: Cauli-rice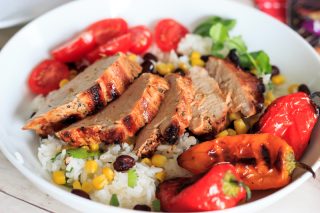 While white rice is a go-to for many people, it's actually not the best for you as it's stripped of many essential nutrients (like fiber). Instead, swap in fiber-filled cauliflower rice for a lower-calorie meal that is also loaded with nutrient-rich vitamin C, potassium and plant-based protein. The texture of cauli-rice is very similar to white rice, making it a seamless swap. 
Not ready to fully take the plunge? Consider making a mix of 50/50 of regular rice and cauli-rice.
Swap Out: White Pasta Sauce
Swap In: Red Pasta Sauce
Most white pasta sauces are loaded with butter, cream and cheese, making them high in fat, calories and often inflammatory oils. Red pasta sauces are usually made with vegetables for a lower-calorie and more nutrient-dense option. 
Make sure when you are purchasing red pasta sauces or look for those with low-sugar content! 
Swap Out: Mayo
Swap In: Hummus or Mustard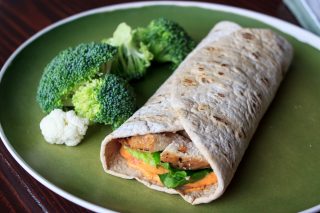 Skip the high-fat, soybean oil-laden mayo and use fat-free mustard or hummus instead when making sandwiches or wraps. Hummus can also be used instead of mayo in pasta or salad dishes to add delicious flavor and protein to your meal while also lowering saturated fat. 
Swap Out: Chips
Swap In: Nuts, Air Popped Popcorn, or Roasted Chickpeas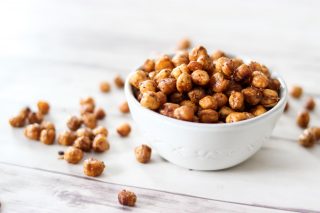 While chips taste good, they're filled with very little nutrients and contain high fat, high sodium and very few beneficial ingredients. When you have that craving for something crunchy and salty, reach for one of these better-for-you options:
Nuts:

Nuts contain heart-healthy, unsaturated fats along with fiber and other nutrients (just don't overdo it). Almonds are my favorite!

Air-Popped Popcorn: Swap in this light and crunchy whole grain snack that has more fiber than potato chips.

Roasted Chickpeas:

Chickpeas are loaded with fiber and magnesium, which is important for blood sugar control and nerve function.
Swap Out: Ice Cream
Swap In: Frozen Yogurt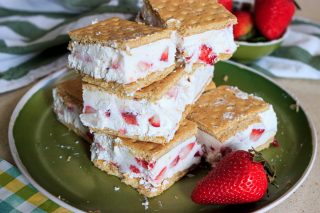 Reach for lower-fat frozen yogurt when your sweet tooth strikes, or even make your own! Frozen yogurt tends to be lower in fat and calories with the added benefit of probiotics to support gut health, but it's still important to be mindful of serving sizes. 
Frozen yogurt is pretty easy to make on your own, and you don't need an ice cream maker to do so. These strawberry Greek yogurt ice cream sandwiches taste so good you won't even realize they're not real ice cream.
The below recipe is made with low-fat greek yogurt and fresh strawberries for a light sweet treat. When compared to store-bought bars, these knock it out of the park in terms of nutrition:
Less calories

Higher protein

Less sugar

Wholesome ingredients

Less fat
Recipe: Strawberry Frozen Yogurt Ice Cream Sandwiches
Ingredients: 
1 1/2 cup plain low-fat Greek yogurt

1 1/2 cup light whipped cream

1 cup strawberries, diced into small pieces

1/2 tsp vanilla extract

1/2-1 Tbsp honey, optional, to taste

8 graham crackers

Instructions:

Line a casserole or baking dish with parchment paper.

In a medium bowl, add yogurt, strawberries, vanilla extract and honey (optional). Mix well.

Fold in whipped cream until mixed well.

Place half the graham crackers on the bottom of a lined dish. Spread yogurt mixture evenly over the graham crackers and top with the remaining graham crackers.

Freeze for 4 to 6 hours. Remove from the freezer and cut into squares.

Let sit for a few minutes at room temperature to slightly soften before serving.

Amber Battishill is a wife and mom of two living in Southeast Michigan. She is the creator of Mommy Gone Healthy, a healthy living and lifestyle blog for the modern mom and is also a certified yoga and mindfulness teacher. When she's not playing with her active kiddos, you can find Amber diving into a book, practicing yoga, gardening, or getting creative in the kitchen.