Spring Lake resident William Filber has had a long journey of challenges with his health. In 1954, he received the first spinal fusion surgery in the state of Michigan at University of Michigan Hospital. The surgery was risky as one of only a few of these new procedures in the U.S., and lasted hours.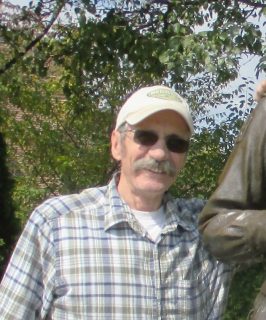 "They gave me a 50/50 chance of surviving the experimental surgery at the time, and less than a 50/50 chance of walking again," William remembers. He feels incredibly lucky to have made it through. "I walked out of the hospital in a full plaster cast and had yearly check-ups at University of Michigan Hospital. My last check-up was when I turned 26 years old."
After recovering from his surgery, William had challenges finding employment because of his spinal fusion. He says continuing his education was the answer, and so he went back to school at the age of 45 — receiving a B.S. degree in Child Psychology and then pursuing learning even further with a M.A. in Vocational Rehabilitation from Michigan State University. William enjoyed his career working in Michigan Public Schools before retiring. He's proud of being happily married to his High School sweetheart for over 44 years. The couple has four beautiful grandchildren.
Now, William says he has peace of mind in his retirement knowing he has the coverage of his Priority Health plan. "It is challenging today to find medical treatment for my congenital condition, but having Priority Health throughout my retirement is a blessing."
As a member for over 20 years, William says he and his wife have always had the option to try other health plans. But after comparing costs of deductibles and coverage — they continue to choose Priority Health.
"With Medicare it was a win-win solution for our health coverage. As Baby Boomers, we needed coverage that offered a wide range of health services at a reasonable premium. With a congenital disability, I needed to make sure it would be covered and that I had freedom of choice. With the local medical office right in our hometown, and with a selection of local hospitals in the area it was a no-brainer. Of course, I am still concerned over availability of pain management and the costs of medications. But, I still feel strongly that Priority Health is our best choice for West Michigan."
William says he wants to be an advocate for other Baby Boomers and individuals with ongoing health concerns. "Only by communicating and working together can we make this work for everyone, and keep the costs low."
Priority Health Medicare plans include access to more doctors (all major hospital systems in the Lower Peninsula) and plans with out-of-state coverage at in-network prices, along with $0 virtual visits 1 for primary care, specialists and behavioral health so you can get the care you need from the comfort and safety of your home. Priority Health Medicare Advantage plans are the highest rated in the state.2 And 97% of Priority Health Medicare members stay with their plan, compared to the national average of 88%.3 Learn more and explore plan options here.
1 Excluding the Vital plan, which has 20% coinsurance for virtual visits.
2 Priority Health Medicare Advantage HMO-POS plans are the highest-rated HMO-POS plans in Michigan, with a rating of 4.5 out of 5 in NCQA's Private Health Insurance Plan Ratings 2019–2020.
3 According to the 2018 Medicare Advantage Health and Drug Plan Disenrollment Reasons Survey Results issued by the Centers for Medicare and Medicaid Services (CMS), August 2019. Results for HMO-POS plans.