After a long, cold winter, the weather is finally warming up and for many Michiganders, it is time for a trip to Northern Michigan. According to the Spartan Newsroom, the Mackinaw Bridge Authority reported their highest traffic numbers on record for Up North just last year.
While you may plan a full itinerary of summer fun, you likely do not plan for illnesses or injuries on vacation. Think about these five things for staying healthy while traveling this summer.
1. Complete your travel packing checklist
In addition to swimsuits, shorts, and flip flops, make sure to pack a first aid kit. Include items such as sunscreen, bandages, hand sanitizer, insect repellent, over-the-counter medicines, and prescription medications. Pack a little extra to ensure you are covered while out of town to avoid any detours.
And, ensure your benefits travel with you. With certain health plans, like Priority Health's MyPriority Travel plan, services and care are still covered if you become ill or injured while traveling. Check with your provider to understand the best options for your health plan and if you have travel coverage. Have peace of mind that you will maintain seamless access to high quality health care no matter where you go.
2. Take advantage of virtual care
Taking a trip out of town also means traveling away from your regular family doctor. If you are in need of care for a non-life-threatening medical issue, a virtual visit is the perfect alternative. You may choose to virtually see a doctor for ailments such as a sore throat, sinus infection, allergies, bug bites or stings, heartburn, rashes, or hives.
Virtual care is available 24 hours a day, seven days a week and all you need is the internet and a phone or computer with a camera.
3. Safely have fun in the sun
The sun is hot, and combined with the humid Michigan summers, a fun day outside can quickly lead to getting sunburnt. To protect your skin from sun damage, use sunscreen with a sun protection factor (SPF) 30 or above. If you are swimming, building sandcastles, or playing beach volleyball at one of Michigan's beautiful beaches, sunscreen wears off and you will need to reapply every two hours.
Wearing hats, long sleeve shirts, or ultraviolet protection factor (UPF) clothing is another way to stay sun smart. Whether you are taking a hike, playing in the lake, or running through an outdoor sprinkler, limit your time in the sun, drink enough water, and pack an umbrella for extra shade.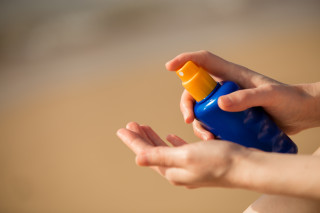 4. Find a travel buddy
Planning a trip with family or friends is not only fun, but also adds a level of safety. For example, Northern Michigan offers diverse trail options for hiking or biking. While fun outdoor activities, there are risks like taking a wrong turn, getting lost, or falling and suffering a bad injury. Hiking and biking with a buddy or two ensures an enjoyable – and safe – time.
You can also paddle with a partner through Michigan's water trails, taking in scenic views from your kayaks, canoes, or paddleboards. Family-friendly fishing spots where the whole group can cast a line in the Great Lakes is another great option.
5. Sun smart snacking
Packing a picnic lunch or grilling over a campfire are classic summer activities. Even on vacation, it is important to be mindful of what you eat while spending time outdoors in the sun and heat.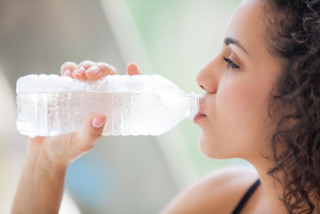 Stay properly hydrated by drinking water throughout the day. Be sure to pack water bottles for any long, outdoor excursions.
Eating fruits and vegetables that have high water content also helps you stay hydrated.
Sweet potatoes, tomatoes, carrots, spinach, and other leafy greens contain beta carotene, an antioxidant that helps prevent sun exposure from damaging your skin.
Gone fishing? Fresh fish has omega-3s, which can help protect your skin against sun damage. If you are not a fan of fish, nuts and seeds are also great sources of omega-3s.
Northern Michigan is the perfect destination for summer fun. Plan ahead for your trip and use these tips to keep your fun summer plans on track.