By: Tatanisha Worthey / This Worthey Life
Summer is the perfect season for spending time outdoors, doing your favorite things and getting more sunlight than usual! With these tips, you can have fun, prioritize wellbeing, and feel better than ever.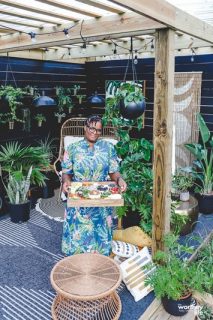 1. Use sunscreen.
Don't forget to apply a generous amount of sunscreen to your skin throughout the day. Putting it on once in the morning is a start, but you'll need to reapply on more than one occasion to keep your skin protected from the sun. Regularly wearing sunscreen will protect from sunburn and prevent skin cancer and premature aging of the skin. 
2. Enjoy freshly prepared salads. 
Who feels like spending a lot of time in the kitchen when it's already hot outside? If you don't feel like fiddling with the stove or dealing with the oven, you can prepare some fresh and light salads that will fill you up and make you feel good. Don't limit yourself with the basics, such as lettuce, tomatoes, and croutons. Think creatively! Check out these additional healthy recipe ideas.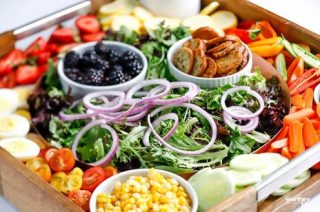 3. Drink plenty of water. 
Be sure to drink plenty of water each day to keep yourself hydrated in those warm summer months. When it comes to staying healthy in the hot weather, you need to stay hydrated. Drinking plenty of water is important. However, there is more to staying hydrated than just drinking water. Here are a few tips for staying hydrated:
Sip water throughout the day.
Get hydration from fruits and vegetables.
Flavor your water.
Pay attention to how your body feels.
When you are dehydrated, you may not even know it. Knowing the signs of dehydration and doing what you can to stay hydrated will help you stay very healthy this summer! Some of the signs of being dehydrated include: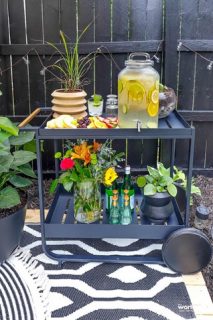 Feeling very thirsty.
Feeling tired.
Dry mouth.
Not using the bathroom that much throughout the day.
4. Add fruit to your water. 
Up your water intake and sneak in an extra serving of fruit by adding fruit to your water. Adding extra ice and fresh fruit such as strawberries, raspberries, blueberries, and orange slices is one of my favorite ways to enhance the flavor of water. Lemon slices are an excellent addition to water because they add a slight tang that naturally tastes good. We also like to add mint leaves to the water to give it more flavor!
5. Make a smoothie. 
Instead of having a heavy meal when you're hot and not feeling hungry, grab a refreshing smoothie to enjoy. The right smoothies contain essential vitamins, nutrients, and protein to get you through the day. We enjoy making our smoothies at home using fresh ingredients, including produce picked from our garden.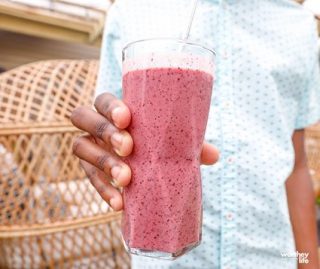 Stay healthy this summer by following these simple tips. Keep yourself hydrated, use sunscreen, and prepare healthy, stress-free meals that won't make you hotter than you already are due to the high temperatures and humidity.
Most importantly, one of the best ways you can stay healthy is by practicing self-care, enjoying some downtime, and savoring every moment. Here's to summer!
About the Author: Tatanisha is a mom of three teen boys, residing in Mid-Michigan along with her husband and two adorable Labradoodles. She is the co-owner of This Worthey Life, a food + lifestyle blog.