Things are often hectic around, and immediately following, the holidays. Now, though, is the perfect time to settle down and look at the year ahead. What does 2015 have in store for you?
While you don't have a crystal ball, you can try to anticipate what your health care needs and costs will be now, so you will save time, money and stress in the long run.
Follow these 5 tips to budget for a healthy new year:
1. Take advantage of an HSA or FSA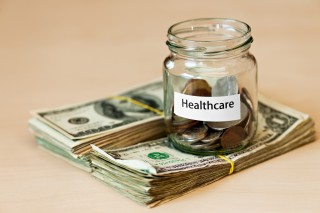 Determine if your health plan offers a Health Savings Account (HSA) or a Flexible Spending Account (FSA). Once you've determined your possible health care spending, you will want to consider leveraging one or both of these money-saving opportunities and make the most of your health care dollars.
An HSA is like having a personal savings account, with the deposits being specifically for health care expenses. This is an account that you own and can take with you regardless if you switch employers or health plans. The benefit of setting up an HSA is that you can choose the amount of money you wish to contribute, and it is done before taxes, meaning that the contribution is tax-free and saves you money. Plus, after you turn 65, you can use the money in your HSA for non-medical expenses without incurring a tax penalty.
A FSA allows you to set aside money you have earned before you pay taxes to use for dependent care and certain health expenses that are not paid for under your health insurance plan. Money stored in this account may be used for health care deductibles, copays, dental care, braces, glasses or contacts, child care and more.
2. Make a healthy lifestyle a priority
To get started on the right track, you will want to plan out your preventive care such as a yearly physical, colonoscopy, mammogram, etc. These services are usually covered at 100 percent by most insurance plans, meaning financial savings for you.
Also, these preventive checks and taking a proactive approach will keep you healthy and hopefully prevent or catch any medical risks early – saving you money in the long run!
3. Review your in-network doctors and facilities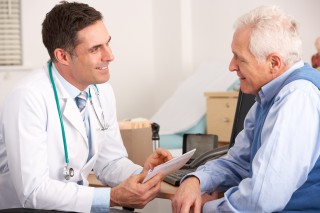 Be sure to review your health plan information to learn which doctors and facilities are in your network. By using in-network providers and hospitals, you will save on your deductible expenses. If you don't yet have a primary care physician, look through your network and select one that's in-network.
Also, consider what treatments you might need in the coming year. If these aren't covered under preventive care, do your research to find out if that particular treatment is covered by your health plan. Many insurance plans offer members tools to help with this process. Need knee surgery? An MRI? Often, you can save hundreds or even thousands of dollars depending on where you receive care, which doctor you use and your chosen course of treatment. Priority Health members can do this research with cost and quality tools such as Healthcare Bluebook or Cost Estimator to learn what the 'fair price' for a certain procedure is in their area. In today's marketplace, you, the consumer, have the power to 'know before you go.' Use this to your advantage.
4. Understand your prescription coverage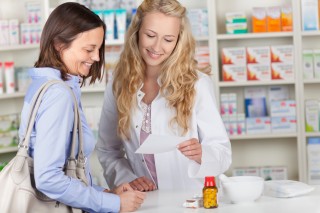 Another important tip is to review your prescription coverage. When you go to the pharmacy to pick up a prescription, be sure to show your membership card to ensure you receive the benefits you should. Also, talk to your doctor and pharmacist about using a generic option versus a brand name prescription. This often can save you money on your prescription costs.
5. Take advantage of member benefits
Lastly, take full advantage of the member benefits associated with your health plan. Most health plans offer discounts or perks to members to help them achieve or maintain a healthy lifestyle. In addition to your member handbook, you should receive a benefits packet, or go to your health plan's website and search for benefits. Whether it's a discounted gym membership or discounts at retailers, be sure to take advantage of these money saving opportunities to help you maintain a healthy lifestyle AND wallet… all year long.