There's no feeling like the excitement that comes from waking up to see that school has been cancelled for the day after a fresh snow fall. The kids are overjoyed, and so are you− but you may be wondering how to fill the day with healthy, fun activities that don't involve too much screen time.
Here are a few ideas to get you started making some healthy snow day fun for all.
1. Play in the snow.
Playing in the snow seems like an obvious thing to do on a snow day, but do you know just how good for your health it can be? On top of being loads of fun with a variety of activities to choose from (sledding, snow angels, building a snow man, or having a snowball fight, to name a few!) it can also burn a surprising number of calories. Trudging through the snow alone requires the usage of more muscles than walking on grass and that effort can burn around 270 calories every 30 minutes. Other activities like sledding or having a snowball fight can benefit you even more.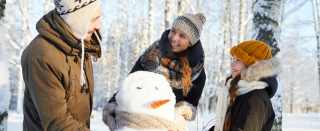 2. Create an indoor scavenger hunt.
Too cold to head outside? No problem! Send your kids on an adventure through their own home. Indoor scavenger hunts are exciting, and piecing together each clue is a fun brain puzzle for the parents and kids alike. Plus, having your children around the house solving your puzzles can burn energy and keep their minds active on their day off! Not sure where to start? Check out this colorful idea.
3. Make soup together.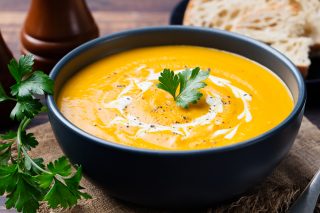 Nothing beats the warmth of a nice bowl of soup on a cold day. Many soups are an easy meal to make and can be a fun activity to get little chefs in the kitchen. If you're looking for a new and healthy recipe, try this spinach tomato tortellini soup on your family's next snow day! It's guaranteed to taste great and feel great to eat. You can find more ideas here.
4. Make homemade play-dough.
A favorite for many kids, play-dough lets children flex their creative brains while providing entertainment for hours. There are even simple at-home recipes using ingredients you likely already have at home that you and your kiddos can make together. If you want to make it even more fun, use this recipe that includes (optional) pumpkin spice to the mix for an extra pleasant scent.
5. Turn the furniture into a toy.
If you can't get to a playground outside, make one inside your home. Taking the cushions from the couch or pushing together different pieces of furniture can make for great obstacle courses for kids while letting them use their imagination to turn it into a game. Building a fort together is great fun and gives the kids something to do with their hands and brains – just make sure your course is designed for safety so bumped heads and scraped knees don't become a concern.