As you evaluate your current health benefits package and determine whether you want to make changes, there are several things to consider aside from monthly premium costs.
Before you pick a health insurance carrier, be sure to:
Determine your group size.
This is important to understand because there have been many changes in insurance requirements as a result of the federal health care reform.
For example, in Michigan, the Department of Insurance and Financial Services (DIFS) has guidelines and rules for the group size determination for all commercial groups.
In addition, health insurance carriers have their own participation guidelines and rules. It's a good idea to make sure you understand each insurance company's requirements when you get a quote.
Look for a carrier that engages members in their health.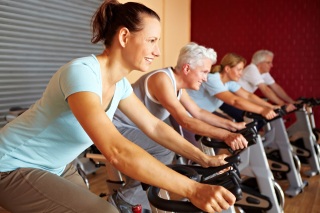 It pays to go with a health plan focused on helping employers control their health care costs by keeping healthy people healthy and improving the health of those with chronic conditions.
In fact, the Journal of the American Medical Association showed that when people are engaged in their health with access to cost and quality information before they receive care, they often choose the least-invasive, lowest-risk and often, less-costly health care options. Learn more about Cost Estimator, Priority Health's cost calculating tool, here.
Find out which carriers are integrated with a health system.
Nationwide, integrated health systems outperform other plans in outcomes and cost. The integrated system often provides more thorough post-discharge follow-up care that results in lower hospital readmission rates than national averages.
Did you know one-third of patients who are discharged after a hospital stay do not see a doctor within 30 days of leaving the hospital? Not surprisingly, more than half of these patients are readmitted to the hospital, according to the National Institute for Health Care Reform.
That's why you should look for an insurance company that coordinates post-discharge care by:
Following up with members who are discharged from the hospital within 28-48 hours
Coordinating specialist care
Following up to ensure attendance at referral visits
Facilitating communication between physicians treating the same patient
Training members in self-care practices to support their own health
Educating high-risk or at-risk members who have multiple conditions or have suffered a catastrophic event
Providing medical and social support services to members and their families
Helping to managing chronic disease
Make sure your carrier offers fully-coordinated claims administration.
You want an insurance company that provides clear, concise data, including company-specific claims and utilization reports, as well as financial information so you can see where your benefit dollars are being spent and maximize the ROI of your health care investment.
Consider self-funding 
Self-funding is one of the ways health insurance carriers helped employers control their health care costs for many years. Business owners pay (fund) the actual health care claims for their employees and the carrier provides administrative services and stop-loss coverage for a monthly fee. Self-funding is just one aspect of plan design; Priority Health offers an abundance of plan design options.