By Rebecca Mason, RDN
In a 2016 International Foundation of Employee Benefit Plans survey, employers revealed that 66% of their workforce is stressed about debt. Another top issue was retirement planning, with 60% reporting stress, followed by saving for education (51%), covering living expenses (48%) and paying for medical expenses (36%). While financial situations have generally been viewed as a personal and private matter, it's an issue for employers because financial stress impacts absenteeism, tardiness and productivity.
Interestingly, financial stress impacts generations differently, according to a PricewaterhouseCoopers Employee Wellness Survey. While 16% of baby boomers report that they are distracted by financial stress at work, more than double (37%) of millennials report the same distraction. This disruption costs an estimated three hours of productive time each week according to the survey. Unfortunately, stress not only impacts your team's productivity at work, but also their health. High stress is associated with an increased likelihood of heart disease, migraines, obesity and depression.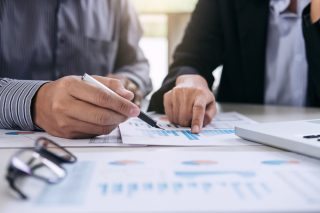 There is a clear opportunity where financial wellbeing is concerned, with an estimated 70% of human resource professionals reporting that financial issues impact employee performance, and 78% reporting they do not feel financially secure.
So what is an employer to do to help alleviate financial stress? Here are three areas where you can help your teams feel more financially secure.
Get back to basics.
While a 2015 Job Seeker Nation survey revealed that 61% of satisfied employees would leave their position for better pay elsewhere, the buck doesn't stop there. Competitive, fair pay and an attractive benefit package are essential for attracting and retaining talent, but knowledge is power where finances are concerned. Seek out opportunities for one-on-one appointments with a financial advisor for your team or live financial educational seminars or webinars. The key here is to include a variety of topics—not everyone is ready to plan for retirement. They may just need solid budget and debt reduction strategies. You may also want to explore various mobile apps or games as a tool, but don't discount the value of providing financial planning advice from a trusted professional.
Broadcast your health benefits.
Those who report stress related to finances and paying for medical care are more likely to skip preventive care appointments and avoid seeking medical care when necessary. This can result in higher health care costs as conditions worsen over time. To make sure your employees are using their benefits to the fullest and choosing a plan that best suits them, consider hosting an annual benefit fair. Make sure employees understand what is available to them; highlight deductibles, out-of-pocket costs and covered services. Is virtual care available? Can they check the cost of procedures before they get scheduled? A thorough understanding will empower them with the confidence needed to make informed decisions and feel more control over their finances.
Prepare for retirement planning.
Planning for retirement can be a daunting and anxiety-provoking task, especially for those with competing financial responsibilities. How does one plan for retirement when they are saving up for a child's college fund (or paying off their own student loans)? How much can you afford to put away when you're saving for a down payment on your first home? For starters, make sure you're partnering with a solid employer-sponsored retirement plan. Next, ensure they conduct seminars, one-on-one sessions or regular communications to help your teams create a solid financial plan. Finally, consider adding additional support, like 401K matching or health savings account contributions, as part of your compensation package. Regular education and support are crucial for promoting a culture of financial wellbeing.
About the Author: Rebecca Mason, RDN, is a registered dietitian/nutritionist. She is passionate about helping families and individuals improve their health through nutrition education and nutritious food access. Rebecca is certified in adult weight management, and has a background in both clinical nutrition and wellness programming.