Do you ever feel like you're buying more birthday gifts and cards than usual in the summer months—August in particular? According to Livescience.com, the month of August consistently has the highest birth rate in the U.S.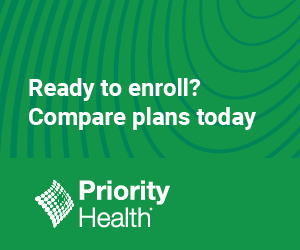 Although the summer months collectively have the highest birth rates during the year, changes to your family can certainly happen year-round. These events require rapid action regarding your health insurance coverage to keep you and your loved ones protected from unexpected events, illness and high costs of health care. Whether you're enrolling for the first time or changing your existing coverage plan, here is some helpful information.
Which plan is best for you?
When choosing a plan, you will need to ask yourself what type of coverage makes the most sense for your family financially and structurally. Do you want to join the insurance that your spouse's employer provides? Do you want to shop for a plan directly from a health insurance company? Do you want a higher premium and lower deductible? Or are you looking for a lower deductible and higher premium?
One of the biggest factors to consider, though, is the open enrollment period (OEP) status.
With OEP happening yearly from November 1 to December 15, it would be inconvenient to have a child at any other time, right? Wrong. With the popularity of August babies outside of OEP, it doesn't mean you can't get coverage for your sweet new addition. So, if you've recently had a baby, adopted, fostered or made guardian changes—you've had a qualifying life event. This means you qualify for a special enrollment period, or SEP.
What is a qualifying life event?
The Affordable Care Act allows you to enroll or change health coverage outside of OEP when you have a big life change such as becoming a new parent or various other qualifying life events. Once you qualify for a SEP, you have a window of 60 days following the event to make any necessary changes or enroll in health insurance.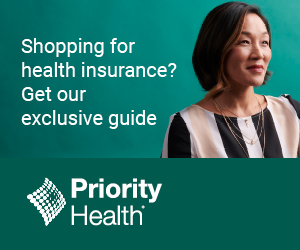 What will you need?
You must be able to provide documentation of the life event, so be sure to keep important paperwork, such as birth certificates, on hand while applying for coverage. As you know, everyone's situations and needs are vastly different. That's why Priority Health offers a three step guide to choosing the plan that's right for you and your growing family.
Where do you go from here?
Work with your insurance company to make this process is as painless as possible, considering your life just got a whole lot busier. Think about your unique family's health care needs, do your research on available plan options and get started on updating your coverage to meet both old and new needs. Some insurers like Priority Health even offer online, one-stop shopping options for plans. Individual and family health insurance is always available to you when major life changes like this occur, you may even qualify for a subsidy to receive help covering costs.
Congratulations—you're one step closer to a healthy life for you and your new little one.