By Shelly Faber, NBC–HWC, EP-C
An old saying suggests that "variety is the spice of life." When it comes to working out, wellness experts couldn't agree more. Mixing things up can make the mildest routines muy caliente! Try one of these 5 ideas to add some variety to your exercise time
Get your heart pumping in new ways.
Aerobic exercises are a great way to maintain a healthy heart, as well as work other core muscles. According to the American Heart Association, 30 minutes of exercise daily can help to lower your risk of heart disease. Aerobic exercises include spinning, swimming and many group exercise classes. Spinning focuses mainly on the thighs, hamstrings and glutes, while swimming works your legs, shoulders, back and chest (depending on the stroke). General aerobics classes with moves like step, dance or kickboxing tend to be a full-body workout. When you're physically inactive, your risk of heart disease and stroke increase by 50 percent—so make time to get moving.
Go beyond cardio to increase muscle strength.
Strength training is a great way to increase muscle strength and improve your muscular system. When you relax and contract your muscles, you improve your circulation. This allows blood and oxygen to better flow through your muscles, removing cellular waste and producing energy. A stronger core also leads to better posture, and with the expanded stronger muscles, your bones and joints are better protected from osteoporosis and arthritis. If you're new to strength training, gyms tend to provide a great starting program to help you start your journey. Many even offer an introductory training session with an expert. There are also numerous body weight workouts you can do from the comfort of home. Search sites such as Pinterest and Sparkpeople for ideas and visuals on how to perform the exercise and avoid injury.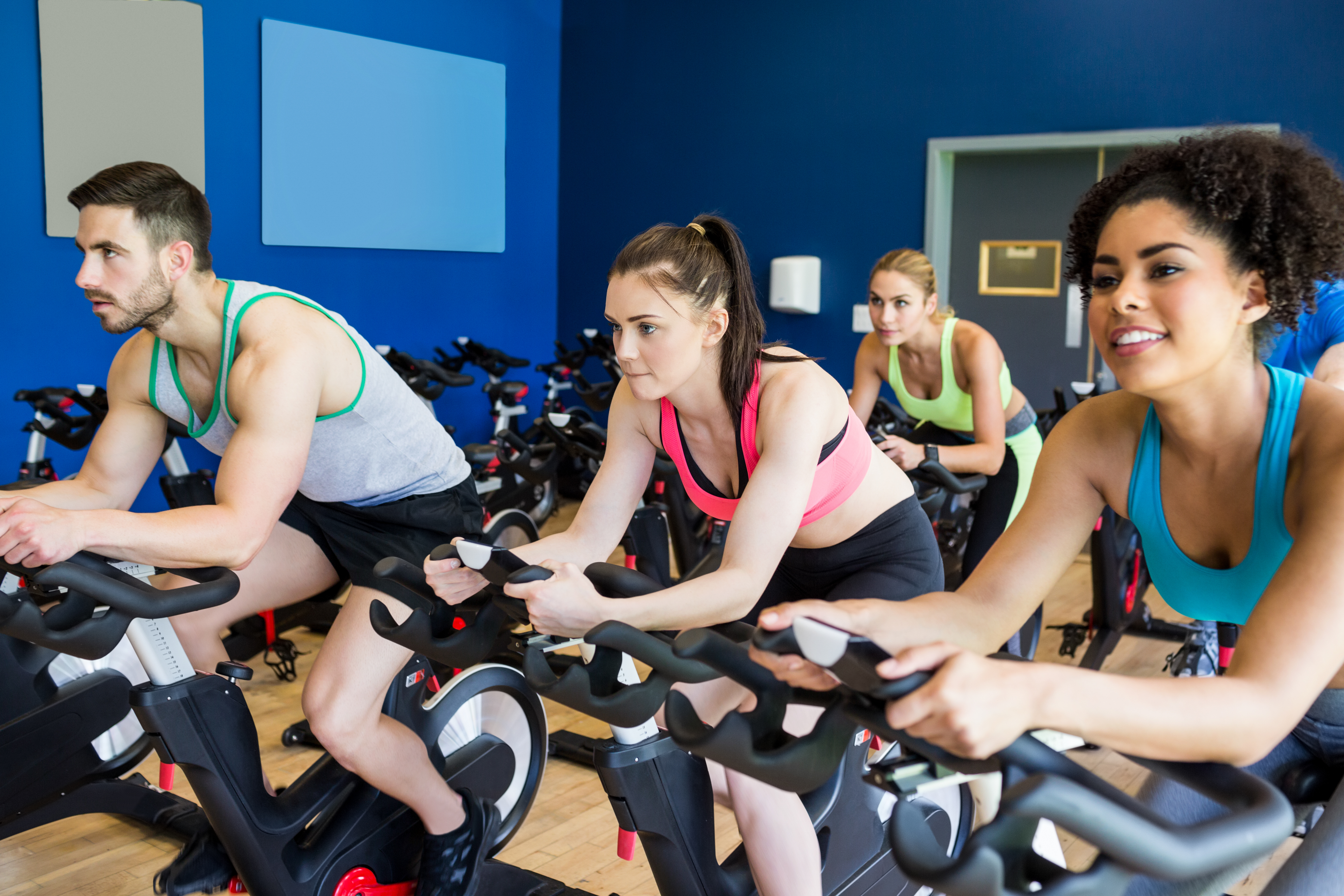 Find a motivator.
Try exercising with a family member or friend, or join a sports team. Not only can it be fun to work out with others, but you also increase your likelihood of sticking with it. According to AARP, seniors who participate in sports teams live longer and increase brain health. Team sports force participants to use their brain as well as their muscles because they have to think about the next move, rather than mindlessly moving their body. Start early to reap the greatest benefits. There are community programs and gym programs all over Michigan that coordinate team activities, for little to no cost.
Stay flexible.
To maintain healthy, flexible and strong muscles, it's important to stretch daily. Flexible muscles help your body maintain a greater range of motion in your joints. Stretching also reduces your risk for joint pain, strains and muscle damage when you do make use of your muscles. Strong, flexible muscles also lead to better balance and posture. Better balance now will help keep your body nimble as you age. Yoga is a great workout for stretching, core strength building and relaxation. Tai-chi provides great balance work.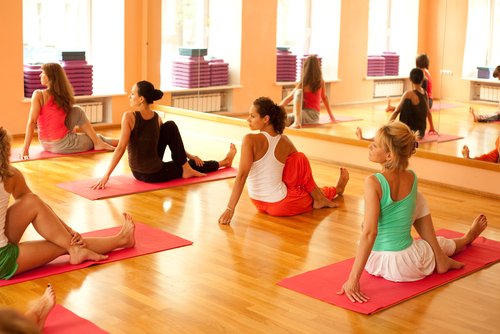 Mix it up—all of it.
High Intensity Interval Training (HIIT) combines short bursts of high intensity cardio and strength training, followed by a rest period. During the high intensity period, you want to perform exercises at 80 percent to 95 percent of your estimated maximal heart rate. According to the American College of Sports Medicine, HIIT training improves cardiovascular health, cholesterol levels, blood pressure and aerobic and anaerobic fitness. You can find HIIT training ideas on Pinterest, or develop your own program using the HIIT guidelines.
Worried that you don't have access to a gym or pool, and the only thing on hand is a treadmill or hand weights at home? Try some new exercise videos, or download a couple exercise apps to your phone or computer. There are plenty out there that have ideas of workouts you can do right from your home.
Check with your health plan for additional tools to help you add some variety as you get fit. For example, Priority Health members have access to an Active&Fit Direct™ program that allows employer group and individual members to choose from 9,000+ participating fitness centers nationwide for $25 a month (plus a $25 enrollment fee and applicable taxes).
Priority Health also offers members a Wellbeing Hub with a customizable menu that recommends information and tools tailored to specific health and well-being needs. The personalized online hub helps members find new exercise ideas–like signing up for a walking challenge or trying new workouts to improve balance and strength. When it comes to exercise, it's important to consult with your doctor. Always practice safety when using the various workout machines and don't try too much in a single day. Exercise is a practice and the more you practice, the better you'll be.
About the Author: Michelle Faber, NBC- HWC, EP-C is a national board-certified health and wellness coach on the wellness team at Priority Health. She loves helping individuals find their motivation and purpose to make and sustain healthy lifestyle changes in all areas of life. Michelle is certified as an Exercise Physiologist through the American College of Sports Medicine and also, just recently became an Orthopedic Specialist through the American Council on Exercise.