Now is when everyone dusts off their winter blues, starts spring cleaning and tackling yard projects. Spring also triggers many of us to get back into our health and wellness routines, after slipping into mild hibernation during the chilliest of months.
Have you taken advantage of all of the benefits that your health plan has to offer?
It's also a great time to look back at the start of your year and gauge where you are. Have you taken advantage of all of the benefits that your health plan has to offer? Are you accomplishing your personal health goals?
Most health plans offer a variety of added-value programs including wellness, preventive care, in-store discounts, chronic disease management programs and more. Consider the following: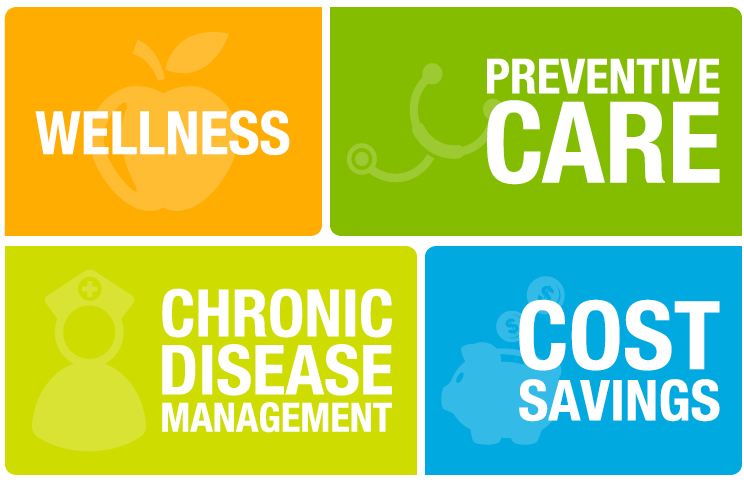 Wellness
Get and stay healthy with a free, online health assessment. If your health plan offers this feature, log into your account and get tips on your BMI, weight loss, blood pressure levels and more. This is a great option to also track your height, weight and when you have your medical, vision and dental exams.
Preventive care
Staying healthy doesn't actually mean staying away from the doctor. You should always take advantage of preventive health care appointments so your doctor can help prevent the onset of more serious health concerns. Plus they're free! Here are a few options you should consider taking advantage of:
Annual physical exam
Routine pre and post natal care
Well-child visits
Mammograms
Colonoscopies
Flu shots
Cholesterol screenings
Contraceptives and other women's health services
Breast cancer preventive medication
BRCA risk assessment and genetic testing
Lung cancer screening (including CT)
And much more!
Cost savings
The price of health care can vary by hundreds or even thousands of dollars, depending on where you receive care. And lower priced care doesn't mean lower quality care. Health plans offer cost and quality tools such as Cost Estimator and Healthcare Bluebook to help you, the consumer, shop around for the best priced care. With tools like Cost Estimator and Healthcare Bluebook you can find the average cost for a procedure in your area, see a range of prices charged by facilities in your network and even calculate what your personal out-of-pocket costs might be for common health care procedures such as X-rays, MRIs, lab tests and surgeries.
Another way to save some green is to take advantage of your health plan's benefits and discounts programs. Whether it's a discounted gym membership or discounts at retailers, you can maintain a healthy lifestyle and earn some cash back.
Chronic Disease Management
Every health insurance company is different, but most have a variety of specialists on staff to help you be your best. This includes nurses, doctors and care managers to help you manage chronic conditions. They can help provide educational materials, manage your care across your health providers and are even available by phone to help you manage your health.
Your health plan can help you be your best all year long, but now is as great a time as any to reflect back on the beginning of the year to determine what you have used of so far, and what opportunities your health plan can still offer you for the remainder of the year. There are a variety of free services and discounts that can help you get and stay healthy – it's up to you to take advantage of them.