More than 70 percent, or nearly 34 million smokers, want to quit.
Quit smoking is at the top of many smoker's New Year's resolutions lists this year. More than 70 percent, or nearly 34 million smokers, want to quit.
If you're one of the many people who are looking to quit smoking and achieve better health, consider these ways to kick the habit.
Make a list and set a date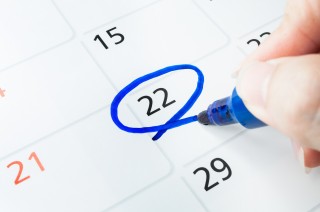 For many people, creating tangible reasons to quit smoking, such as having a longer life, a higher quality of life, more time to spend with loved ones or setting a good example for children, can be the initial motivation to make a change. Finding good reasons to quit and putting a drop-dead date on the calendar can be a first step in conquering the mental battle of smoking cessation.
Don't try to quit cold turkey
One of the main reasons smoking is one of the hardest habits to kick is because of nicotine addiction and withdrawals. While every cigarette has damaging effects, many now non-smokers have attributed their success to weaning themselves off smoking slowly. This might be a better strategy than trying to stop immediately. Consider foregoing buying more packs of cigarettes and spreading what you have left over a week or even a month.
Join a smoking cessation program
Like many other things in life, quitting smoking can be more manageable with a support group. Consider joining a local smoking cessation group who meets and discusses the difficulties of quitting and the benefits to look forward to when quitting for good. Or call your local quitline for more helpful information and support. Many health plans also offer resources such as smoking cessation programs to help battle the addiction and find your path to better health.
Try nicotine replacement products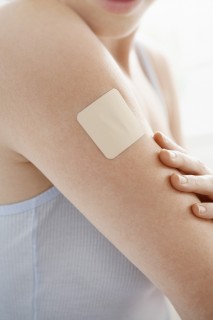 To combat the nicotine addiction, consider nicotine replacement products such as gum or patches. These, along with FDA-approved non-nicotine cessation medications, may help decrease withdrawals and can be great alternatives when trying to quit. Studies show that smokers who use medicine, in combination with a supportive group such as a quitline or cessation program, are more likely to quit than those going at it alone.
Don't get discouraged
More than half of all adult smokers have quit, and you can too. Quitting smoking can be one of the single most important steps you take to find better health, but it takes patience. If you're trying to quit, remember – every day without a cigarette is one step closer to a smoke-free life.
Whether this is your first time trying to burn a smoking habit or if quitting is a continual challenge you face, remember you're taking the right steps to improve your health.