Choosing and meeting with a primary care physician doesn't need to be awkward, unsettling or intimidating.
Below is some important information to ensure you have a successful first visit.
Select the Right Doctor for You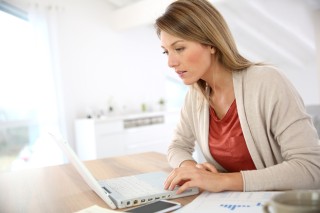 Finding the right primary care physician is an important step in your health care journey.
Luckily, your health insurance provider usually offers helpful information to make the decision process easier.
First, choosing an in-network doctor typically saves you money. Most insurance plans have a 'Find a Doctor' tool for you to search for a primary care physician or specialist within your network. This is a great tool to take advantage of, especially if you don't already have a doctor in mind.
Next, consider what's important to you. The doctor's education, experience and hospital affiliations are usually at the top of the list. But how about if they specialize in your specific health condition? Or maybe you are a big believer in homeopathic medicine and want to find a doctor that has the same ideals?
And, a little guidance never hurts. Look at patient reviews or post a status on Facebook asking for recommendations.
Another helpful tool that insurance companies often offer is quality ratings for its providers. For example, Priority Health measures its providers performance and quality according to a scale of apples to help members choose the best doctor.
What to Bring to Your First Appointment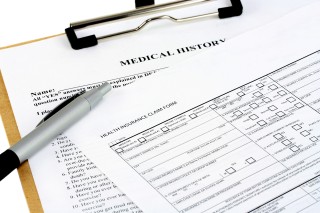 After you choose your doctor and schedule your appointment, it's important to prepare for your first visit.
In advance of your appointment:
Have a firm grasp on your health care history – previous procedures, prescription drugs and any chronic conditions, etc.
Write down any questions that you have and sort them in order of importance – this helps you use your appointment time wisely.
Share your medical history with your new doctor's office ahead of time. When you schedule the appointment, ask what is the best way to provide this information.
Pro Tip: Create a health care journal that houses all of this information and a space where you can write down the doctor's feedback, advice and answers to your questions.
Your doctor will be impressed that you are engaged in your health and appreciate that you are considerate of his/her time.
Create a Lasting Relationship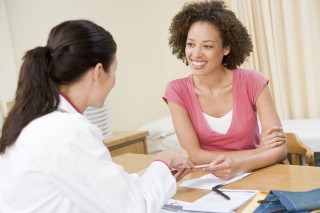 You are ready for your first doctor appointment. Now, this is important: your primary care physician may be your main medical contact for years to come. A strong relationship with your doctor is crucial when it comes to reaching your health care goals, answering medical questions, getting referrals to specialists and much more. Your primary care physician should be someone you are comfortable with and someone you can discuss your health care concerns and goals with. Building rapport is the key.
As indicated for the first appointment, be respectful of the doctor's time and always come prepared. Listen and engage in what they are saying and advising (bonus points for keeping track of this in your health care journal).
They are there to help you – ask questions, listen to the answers, and be proactive about your health and you will get along just fine!