By: Kristina Rich, CPT, CET
With popularity like that, it is hard to come across a holiday list that doesn't have wearable technology on it.
Not only will you be the favorite mother, father, sister, brother, aunt, uncle by gifting the latest tech, having a wearable device can help boost physical activity and regulate sleep schedules.
But there are many options. It's hard to know which is the best choice. Here are the top five, in no particular order, based on user friendliness, functionality and overall fitness and wellness tracking.
Nike+ Fuelband SE – $99 – $149 (depends on color)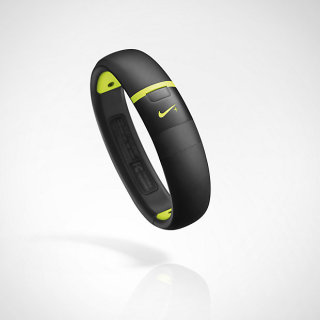 Nike – one of the leading athletic brands in the world – jumped on the wearable technology bandwagon early, offering the Nike+ Fuelband SE. The Fuelband is essentially the hardware that houses the Nike+ software that has been in use for a couple of years. Nike + is an app you can connect to via your phone or a computer to set goals and keep track of your activities.
The app also takes the information from the Fuelband, the intensity of your workouts, step and sleep data, and combines it with the information you enter in the app. This comprehensive data will provide you with the guidance, insight and motivation you need to stay on track and improve your workouts.
Breakdown
Simple band with LED screen, comes in three sizes
Comes in royal blue, gold, yellow, black, red, pink and graphite
Tracks activity, intensity of activity and sleep
Water resistant
Bluetooth connection to phone for text, email and call notifications
4 days of battery life
Fitbit Charge – $129.95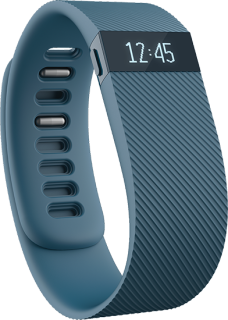 Fitbit is the most widely known of the smartbands currently on the market. The best version the company makes is the FitBit Charge. The band is more capable than its younger sibling, the FitBit Flex, and has a bigger display screen to show daily stats and time. In addition to tracking steps, distance, calories burned and stairs climbed, the FitBit Charge also tracks total minutes of activity throughout the day. As with the FitBit Flex, the Charge also will monitor sleep and has a silent alarm.
Breakdown
Simple band with display for time and stats
Comes in two colors, slate and black
Tracks activity, calories, steps, distance and sleep
7-10 days of battery
Bluetooth connection to phone for call notifications
Jawbone UP3 – $179.99 (currently available for pre-order)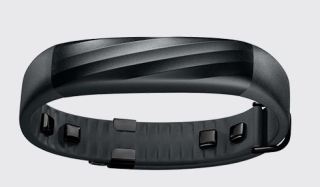 The Jawbone UP3 is advertised by the company as "the world's most advanced tracker" and boasts of several bioimpedance sensors that monitor heart rate, respiration and galvanic skin response. Since the band also has a tri-axis accelerometer and the ability to pick up skin temperature and ambient temperature, there's a lot of data being collected. The Smart Coach function of the band learns from this data and is able to give deeper insight into your health and more personalized tips for reaching goals.
The more activities you perform, the more the Jawbone learns about you. Eventually, it will learn to recognize and automatically log your activities whether it is running or a game of pick-up basketball.
Breakdown
Simple, one-size-fits-all band
Comes in two colors, silver and black
Four sensors that track your body and its movements
Tracks heart rate, calories, sleep, distance and more
Water resistant up to 10 m
7 days of battery life
Garmin Vivosmart – $169.99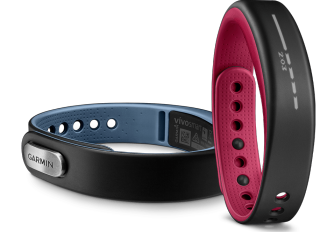 Garmin is one of the newer players in the wearable technology arena with the vivosmart. Vivosmart is billed as the activity tracker with smart notifications. The Garmin activity tracker records steps and distance, monitors sleep, logs calories through the phone app, and learns from your behavior to personalize goals and provide tips. The vivosmart has an invisible, touchscreen display that appears when you get a notification or when you give the band a tap.
The display shows not only stats and time, but also texts, emails or calls from your Bluetooth enabled phone. Along with those smart notifications, the vivosmart has an inactivity reminder that goes off for every hour you don't move and develops auto daily goals based on previous data. In addition, the vivosmart is compatible with Garmin's heart rate monitor which currently retails for an additional $69.99. When paired with the heart rate monitor, the vivosmart can help keep you in various heart rate zones depending on the intensity of your workouts.
Breakdown
Simple band with invisible, touchscreen display
Comes in black, grey, blue, purple and pink
Tracks activity and monitors sleep
Has an inactivity reminder when you are inactive for an hour
Bluetooth connection to phone for text, email and call notifications
Water resistant  up to 50 meters
7 days of battery life
Microsoft Band – $199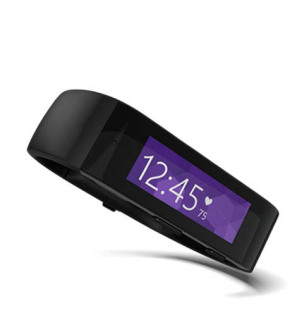 The Microsoft Band is the most expensive device to make the list, but for good reason. The band tracks daily physical activity and sleep just like other bands on the market, but because the underside of the Microsoft Band has a built in heart rate monitor, you'll gain better understanding of calorie burn, sleep patterns and more. Also built into the smart band is GPS so you can record routes you've run, biked or hiked. To take things one step further, there's also a UV monitor to give  real-time updates on the UV index outside.
In addition to health and fitness features, the Microsoft Band displays email, texts and calls and also syncs to your calendar. Social updates from Twitter and Facebook also are displayed on your wrist. If you have a Windows phone, you can also utilize Cortana with the band by telling it to take notes, set reminders, ask for driving directions and more.
Breakdown
Simple band with color touchscreen display
Band comes in black, but color screen offers customizable backgrounds
Tracks activity, monitors sleep, connects to
Sweat and splash resistant
Tracks activity, monitors sleep, connects to phone via Bluetooth
Has several sensors including GPS, Heart rate monitor, UV sensor, accelerometer and more
Consider, you also could go with a standard IOU for an Apple Watch , which hits the market in early 2015, especially since a recent study found that 59 percent of respondents were most excited for Apple's entry into the wearable market.
This year, wearable technology is the most sought after holiday gift. Whether you are giving or receiving one, these fitness and wellness enhancement devices will contribute to a healthy New Year.
About the Author: Kristina Rich, CPT, CET, is a Wellness Coordinator at Priority Health. She helps implement wellness programs for employer groups as well as promotes wellness within Priority Health and in the community. Kristina is a certified personal trainer and cancer exercise trainer through American College of Sports Medicine.