By: Daniel Muncey, MPH
Friends are always there to lend an ear, offer a shoulder to cry on or to join you on your adventures. From the sandbox to adulthood, friends help shape and enrich our lives. But did you know friends can also be good for your health? Celebrate your friendship—and your wellbeing—and read more about the benefits of having a few best pals.
Here are three benefits of cultivating lasting friendships:
1. Friends help you live healthier and longer.
According to a study by Columbia University and Michigan State University, those who could cite having deep friendships that they value the better their health is they get older. In fact, those with stronger social relationships have been shown to have healthier behaviors instituted into them that they adopt from the friends they have around them.
2. Friends keep your brain sharp.
The risk for dementia increases with feelings of loneliness in older adults. Talking with friends can help  keep your brain pumping by giving you new insights and ideas you may not develop on your own. It's also been found that participating in various leisure activities is associated with a reduced risk of Alzheimer's disease. You think, feel, sense and reason when you're in a social setting. These mentally-stimulating activities build up healthy brain cells and promote new connections between neurons.
3. Friends provide mental support.
Everyone goes through hardships in life. Friends can help you cope with the hard times and celebrate the good times. Having quality friends also helps decrease feelings of loneliness and change or avoid unhealthy lifestyle habits. They can help boost your happiness and ultimately reduce your stress level. The chronic stress that is associated with loneliness can lead to shorter life spans, so it's important to schedule time to connect with friends and loved ones. Especially during stressful events, staying in touch with friends, even if only virtually, can help reduce anxiety and feelings of loneliness.
Having a hard time making new friends?
As people move into adulthood, many find it difficult to develop new friendships. Time with friends—new and old—can often take a backseat to building a family, a career or other priorities. Whatever the reason, it can be difficult to make friends as an adult.
If you're looking for a place to make friends, consider taking an exercise or art class. Another great option is to begin volunteering at your favorite charity to meet like-minded people.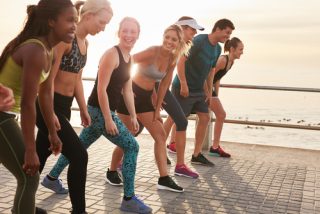 If you've been wanting to start a new workout routine, signing up for a group exercise class, joining a running club or getting involved in any team sport is a great way to make new friends and stay motivated. Several studies show having a workout buddy or group of friends is key to staying committed to a long-term fitness schedule.
By investing in friendships, you're investing in your health and wellbeing. Make a new friend or give an old one a call—your friend and your health will thank you.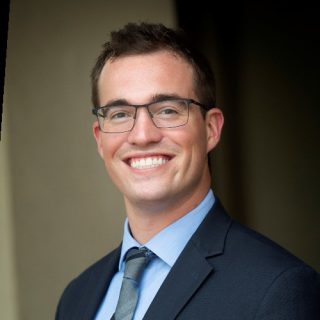 About the Author: Daniel Muncey, MPH, is a Wellbeing Specialist. He is passionate about helping families and individuals improve their health and wellbeing. Daniel has a background in personal training, community improvement, and wellbeing programming.