By: Shannon Wilson, MPH, VP Population Health & Health Equity
Breastfeeding is the one of many ways to support the well-being of families. It provides a variety of significant health benefits for moms and babies. According to the CDC, breastfed babies have reduced risks of asthma, Sudden Infant Death Syndrome (SIDS), obesity and Type 1 diabetes. Breastfeeding moms also have a lower risk of developing Type 2 diabetes, hypertension and ovarian and breast cancer.
Black women are less likely to be supported when it comes to breastfeeding and Black babies are 15 percent less likely to have ever been breastfeed than white babies. Further, pregnancy-related death rates for pregnant and postpartum Black women in Michigan is 2.4 times higher than that of white women. Black babies are also twice as likely as white babies to die before their first birthday.
There are also greater barriers Black parents face – racial exclusion, misinformation, gaps in education and lack of diversity in breastfeeding support – which are some of the factors that contribute to fewer Black mothers choosing to breastfeed.
These inequities are why the last week of August (Also National Breastfeeding Month) is recognized across the United States as Black Breastfeeding Week – an opportunity to educate women of color about the resources available for moms before, during and after pregnancy. This week also offers education to those providing care for women of color throughout their pregnancy. The Black Breastfeeding Week website describes its focus as: "The new foundation of lactation support is built on racial equity, cultural empowerment, and community engagement and is powered by our collective resilience."
Making breastfeeding resources more accessible
A lack of access to lactation supports and other health care resources only widens the equity gap for moms who choose to breastfeed. Increasing access to resources, support groups and trained professionals of color while also honoring various cultures is necessary. For example, it is not widely known that many breast pumps are covered through health insurance providers.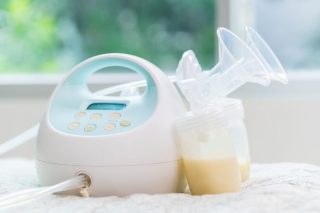 Creating better access to care for moms and their unborn children starts at prenatal visits, then continuing through the hospital stay and extending support into the home. The Maternal Infant Health Program (MIHP) provides support before, during and after pregnancy to help moms have a healthy pregnancy and healthy baby. The MIHP is free for Medicaid members and provides regular in-home visits by a nurse, nutritionist or community health worker. MIHP services also include transportation to doctor appointments or birthing classes, help with health problems that affect pregnancy and more.
It's important to Priority Health to support organizations that invest in maternal and infant health programs. Some Michigan based organizations that provide support to moms of color as they begin and/or continue their breastfeeding journey include Milk Like Mine!, American Indian Health & Family Services and Michigan Breastfeeding Network. Doula services, lactation consultants, birthing classes and postpartum support are just a few of the resources offered. MomsBloom based in Grand Rapids recently started a research project and cultural education for volunteers with their program to ensure moms and babies of color are embraced and valued during their postpartum experience.
Care before, during and after pregnancy
Health advocacy is always crucial – but not always easily accessible during a stressful postpartum season. One way to ensure expectant moms have the support they need is to expand their community support system. Studies show that including family and friends during health care visits created a positive impact on overall patient care and health outcomes, as they served as additional patient advocates.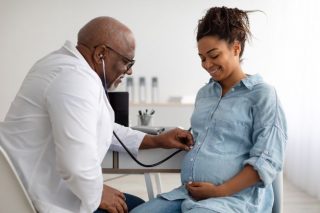 In addition to expanding their network of patient advocates, expectant moms can also build connection and relationships with group prenatal care. Centering Pregnancy gathers together a group of women due at the same time with a provider for prenatal care, offering a personal and supportive setting to discuss breastfeeding, infant care and other pregnancy concerns. To address a troubling trend of preterm birth and lower birth weights among BIPOC moms in West Michigan, Priority Health was the first insurer in Michigan to support a Centering Pregnancy Model. Centering Pregnancy sites are reporting more healthy weight, full-term babies, especially for Black patients. Centering patients also spend 10 times the amount of time with their provider than women in traditional care.
Representation is also key. Many studies have referenced the benefits of representation within the medical field as important for better quality of care for people of color. Incorporating implicit bias training for doctors and nurses is a first step, as health care providers have historically responded differently to a woman of color's health concerns than they have to a white woman.
Prioritizing the health of moms and babies
Priority Health recognizes the need to support women of color beyond breastfeeding. PriorityMOM™, for example, is another maternity management program that not only walks alongside expectant mothers on their pregnancy journey, but also aims to reduce the total cost of maternity care, reduce preterm births and postpartum readmissions.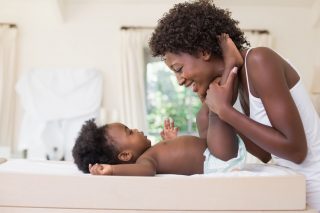 Breastfeeding may not work for every mom and formula feeding is an alternative to ensure babies are fed and receive the necessary nutrition to remain healthy and safe. Talk with your doctor about all of your options early and often. Having a baby is an enormous life change and it's important to deliver equitable care, support and resources so all moms and babies have the support they need for a healthy start and thriving life.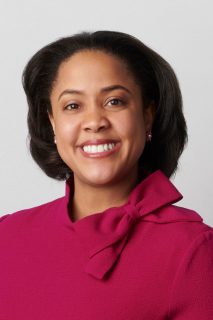 About the Author: Shannon Wilson, MPH, is the vice president of population health and health equity for Priority Health, a Michigan-based health plan. In her role, she is responsible for the growth and development of Priority Health's population health strategy, inclusive of health plan quality. Wilson also has oversight for health equity efforts, ensuring that achieving health equity is foundational to all health plan functions. To complement this work, Wilson serves as the executive director of the Total Health Care Foundation, a charitable organization committed to addressing social needs and determinants in southeast Michigan.