The 2019 open enrollment period (OEP) for individual health insurance coverage is over, meaning you can't sign up for new insurance until the next OEP begins in fall of 2020. The good news? If you experience certain major life events, the Affordable Care Act allows you and your family members the opportunity to enroll or change health coverage outside of the open enrollment period through a special enrollment period, or SEP.
Do you qualify?
Have you recently moved? Lost health coverage at work? Had a new baby? Gotten married? If so, you may qualify. These are just a few of the qualifying life events that would allow you to change or enroll in health insurance coverage.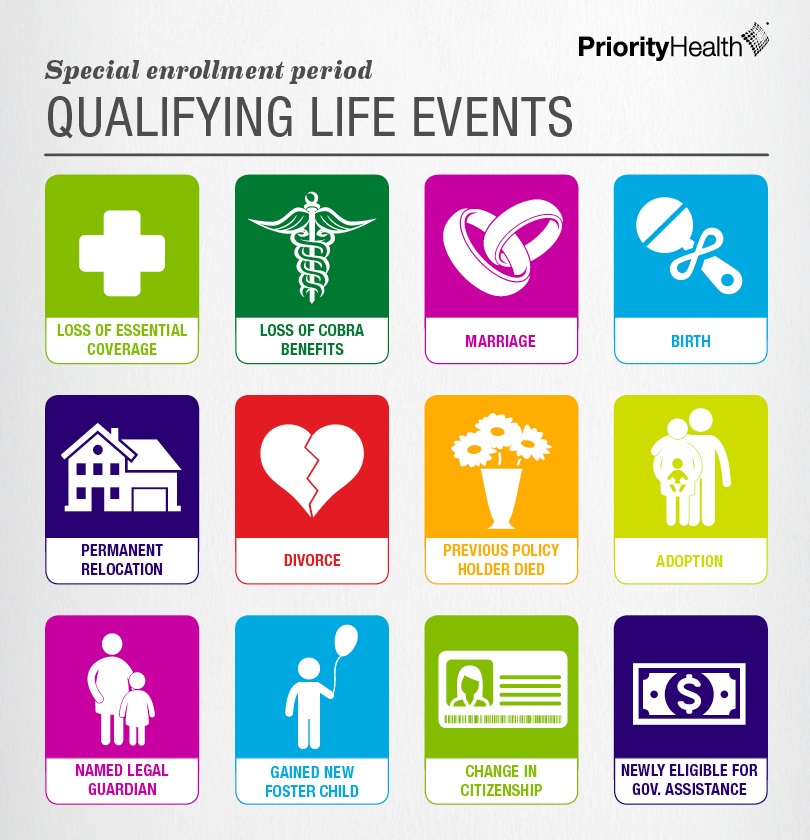 Where can I buy a plan if I qualify for a special enrollment period?
If you qualify for a special enrollment period, you can purchase a health plan through a trusted health insurance company or the Health Insurance Marketplace. If you need more assistance in choosing a plan you can contact a licensed agent. Wondering if you qualify for a subsidy? You will need to apply through the Marketplace to reduce the cost of your monthly premiums or deductible.
In all cases, you'll need to provide proof of your life event, such as a marriage or birth certificate, so make sure to have those documents handy when applying.
Whichever route you take, carefully consider your life change when making your selection. Are you adding new family members such as a spouse or child to your coverage? Has your income changed? Evaluate your coverage options to purchase a health plan that supports the needs of you and your family.
If you don't qualify, you can purchase short-term or temporary health insurance until you qualify for a special enrollment period or until the next open enrollment period comes around.
Don't wait!
In most cases you only have 60 days from when you have a qualifying life event to buy or change your coverage. If your life changes, don't wait to research your options. And, remember to take your life changes into account when choosing the best plan for you and your family.
Qualify for a SEP? Priority Health has a health insurance plan for you. Shop plans here.