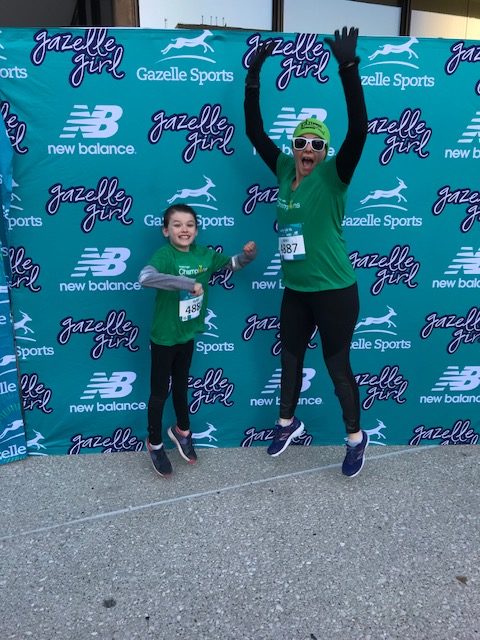 Nikki and Rylee Conquer the 5K
Nikki Snyder was thrilled to cross the finish line at her first Gazelle Girl 5K race with her daughter Rylee, age 9. Nikki is a coach for a Girl's on the Run team with Rylee as one of her team members. They've been meeting every Tuesday and Thursday to train.
"My success has been running my first 5k of 2018 at the Irish Jig and losing 10 pounds. Rylee's success has been learning to make lap goals and surpassing them!"
Nikki's top training tips include doing yoga and strength training to balance with running for variety, being mindful of what you eat, and having an accountability group like Girls on the Run and fellow Priority Health Champions.
"I LOVE the Champions program! It keeps me motivated and helps me reach my goals. I love getting rewarded for healthy activities."
Whitney Conquers the Half Marathon after 21 Surgeries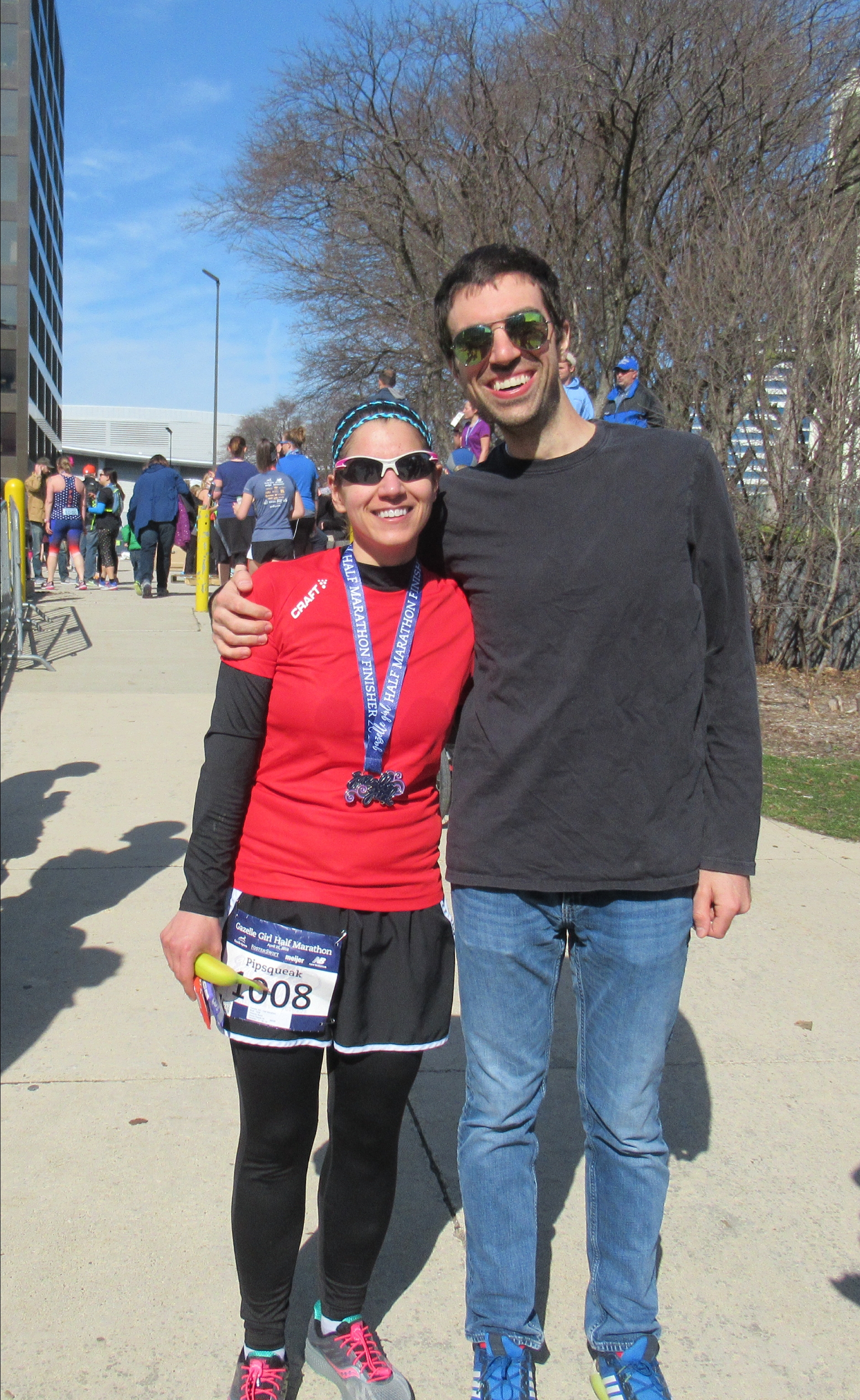 Whitney Black isn't letting 21 separate surgeries from two different car accidents stop her from running. She proudly just completed her second half marathon ever (she ran the Grand Rapids Half Marathon last fall), and her very first Gazelle Girl race.
"I was in good company with many other first-timers out there. I love being part of an event that celebrates women and helps them feel comfortable trying something new."
Whitney trained with a Lydiard-based running plan set up through Gazelle Sports Run Camp. "I love this program because it's teaching me to listen to my body and to build a strong running base, versus wearing myself out early on by trying to speed things up too soon."
"I've learned that as long as I'm willing to work hard and to not hold myself back, I can achieve so much!"
Because she runs five days a week, Whitney says it works best do other workouts like yoga and strength training, as well as using a foam roller to stretch, on those two days off. Eating matters too, she says. "I'm currently monitoring my nutrient intake with MyFitnessPal to make sure that I'm feeling good inside as well as out. I've learned that meal prep and sleep are key ingredients for a successful week and help keep me feeling strong and fresh."
After the many challenges from recovering from her 21 surgeries, Whitney says her fellow Priority Health Champions and Run Campers keep her running.
"I've learned that as long as I'm willing to work hard and to not hold myself back, I can achieve so much! I love the constant motivation and encouragement from all the amazing and supportive people in the group, especially on days when I'm tired and struggling to push myself."
Jennifer Conquers Her First Half and Kale, Too
"I love that fact that it's an all-women race. I love the sisterhood."
Jennifer Lotterman also just finished her first Gazelle Girl and first-ever half marathon.
Her secret to success was Priority Health Winter Run Camp through the Champions program. "I've met some great ladies who I train with that I now consider friends. I love the positivity and support, especially in the Champions Facebook group."
She also tries to eat for energy, admitting it can be a challenge. "I keep trying kale and I am just not a fan, but I have recently found a kale smoothie that tastes good. I drink it every morning."
Jennifer says running is mental. "Every mile is a success to me. I never thought I could run 9 miles. And then I did, then 10 miles!" And on April 22, her first-ever half marathon is now complete—that's 13.1 miles.
Even though she says she's never liked pictures of herself, Jennifer says "Running has made me realize beauty and strength is on the inside."
Congrats to Nikki, Rylee, Whitney and Jennifer on their first-ever Gazelle Girl. Time to celebrate. And to all of the other Gazelle runners out there—well done ladies. 
About Priority Health Champions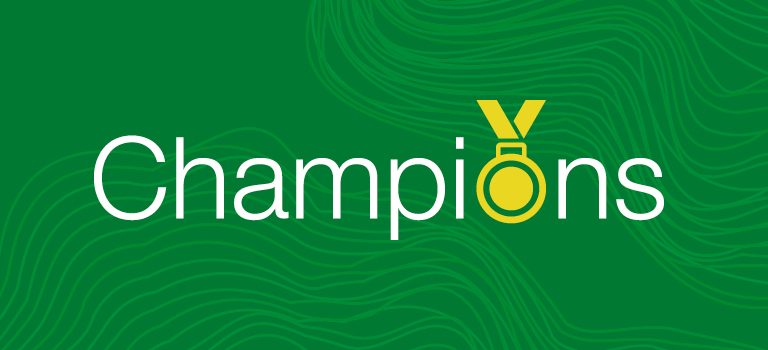 The Priority Health Champions program is a group of people focused on getting and staying healthy while inspiring others to follow suit. This program is open to everyone who has a passion to be and stay active and healthy. Champions are a close-knit group of people across the state of Michigan who come together to compete in races and walks, and share insights on how they're living healthy lifestyles. To learn more about the passionate people that make up the Priority Health Champions community and to sign up, check out priorityhealth.com/champions.