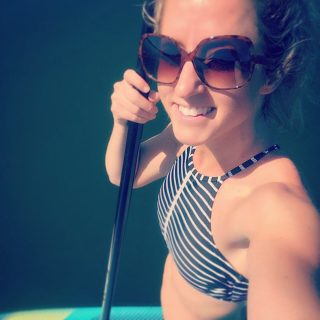 As a mother of two, Lindsey DeYoung suffered from postpartum anxiety and said she felt like she was living in someone else's body. Lindsey started to work out consistently and fueling her body with healthy food, then started to feel more like herself. She acknowledges the fact that it can be easy to fall back into bad nutrient habits, but says making small changes can help keep everything in check.
Although she is feeling much better physically and emotionally, her journey is far from over. Lindsey says there are always new goals and dreams to work on to become her best self.
Working in a hospital system for 13 years, Lindsey knows that fear and anxiety do not help in an already stressful time for the world.
"Exercising amidst the COVID-19 pandemic has been vital to me. I need those endorphins to keep my anxiety levels low, and give me some mental clarity. Working out is a time that I don't have to think about the craziness around me."
Lindsey is also a master of getting her two boys involved to work out with her and keep them active to keep everyone's mental and physical health in check. Lindsey acknowledges that her kids will not be going back to school until the fall, which means no more gym or recess. It can be easy to fall into unhealthy habits while trying to keep her kids entertained. As a mom, she believes it's her responsibility to get her kids moving to ensure healthy growth and development from them. How does she keep her kids active?
"The best way to help my kids get out and stay active, is to play WITH them, not just watch them play. We love playing sports together as a family. Being active together is such a destresser — so good for all of our emotional and physical health." There are also lots of online resources for families to use to help their kids continue to be active. Some great options are YouTube Kids and GoNoodle.com.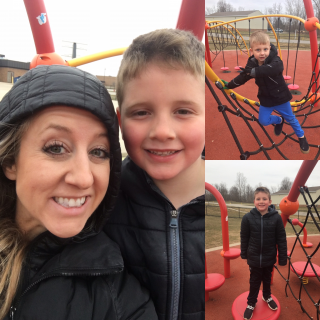 When she's not playing with her kids, Lindsey is working toward her goal of running at least five local races in the West Michigan area. She has been training with a group of women, who call themselves the "Sole Sisters." While many races in Michigan have been postponed due to the COVID-19 stay at home order, this has not stopped Lindsey and the Sole Sisters from meeting their goals. Lindsey is participating in many of the races virtually and is still training for the fall races.
Aside from her running goal, Lindsey has a goal to be able to complete unassisted pull-ups. She has been working through a pull-up progression program as well as focusing on strength training. These goals keep her healthy journey on track and gives her mind something to focus on.
While keeping up with her running regimen and keeping active with her boys is great, Lindsey is looking forward to being her true extrovert self when everything is headed back to normal. She gets energy by being around people and can't wait to have large gatherings with friends and extended family.
We're right there with you Lindsey — stay safe and healthy, and keep crushing those goals!
About Priority Health Champions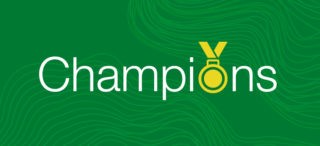 Priority Health Champions are virtually connected individuals from across Michigan who are committed to working on personal health goals and an active lifestyle. Champions come together as a team, online and in person, to share stories, inspire others in their health journeys and cheer each other on. To learn more about the passionate people that make up the Priority Health Champions community and to sign up, check out priorityhealth.com/champions.