Did you know that every health insurance plan offers a selection of checkups, health screenings and more so you can stay healthy and catch small health problems before they turn into life-threatening medical issues?
Don't have time to slog through a long inventory of things you should do to take care of yourself? Then focus on the few most important (and free) preventive care services for your age range, listed below.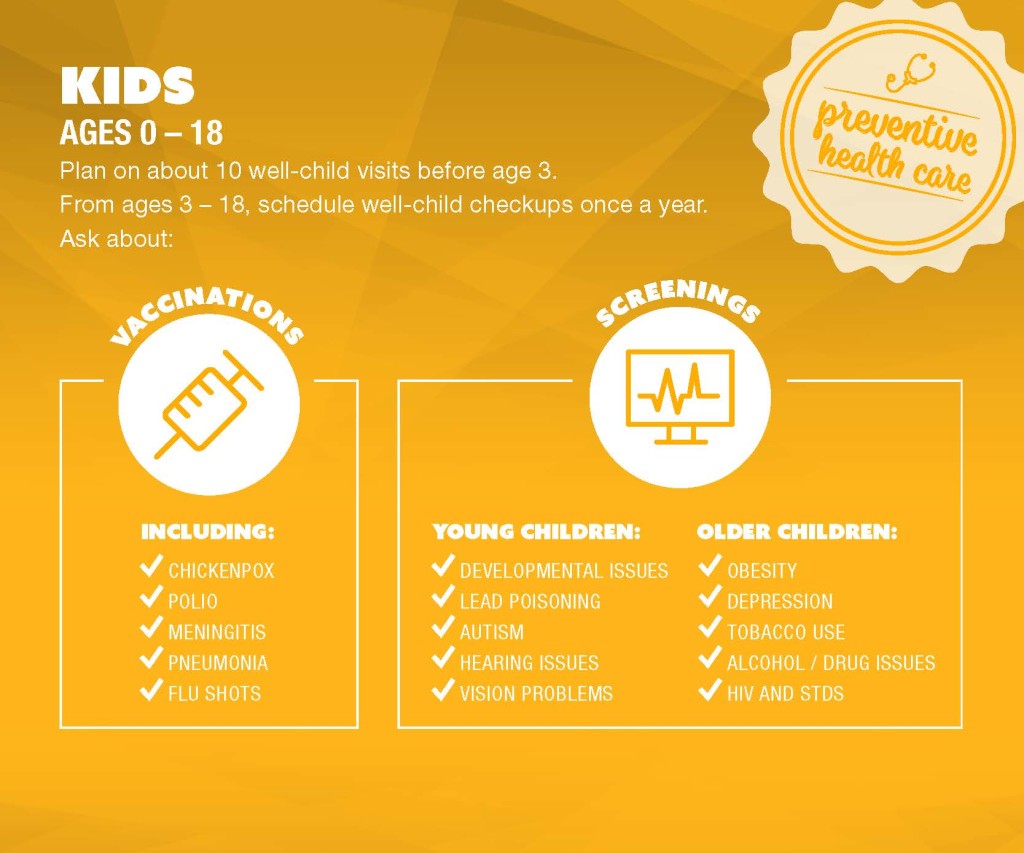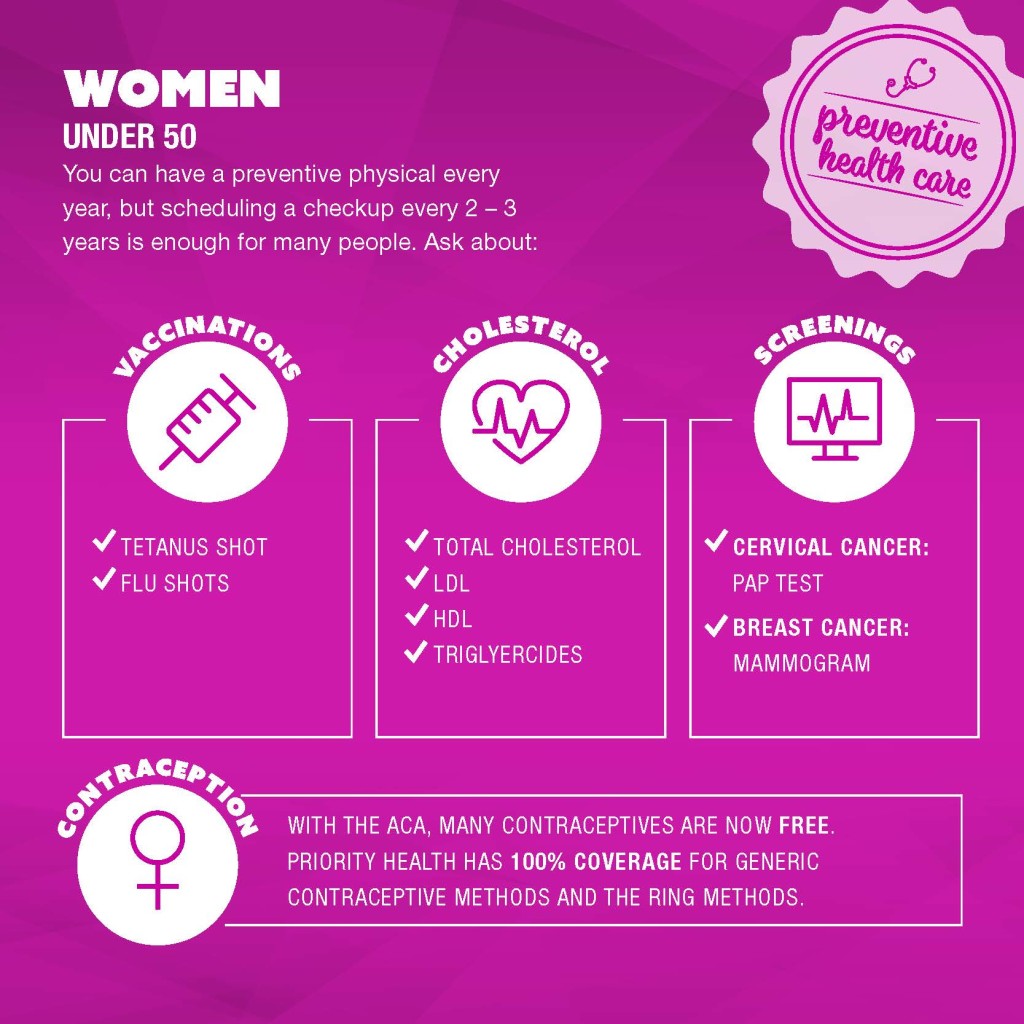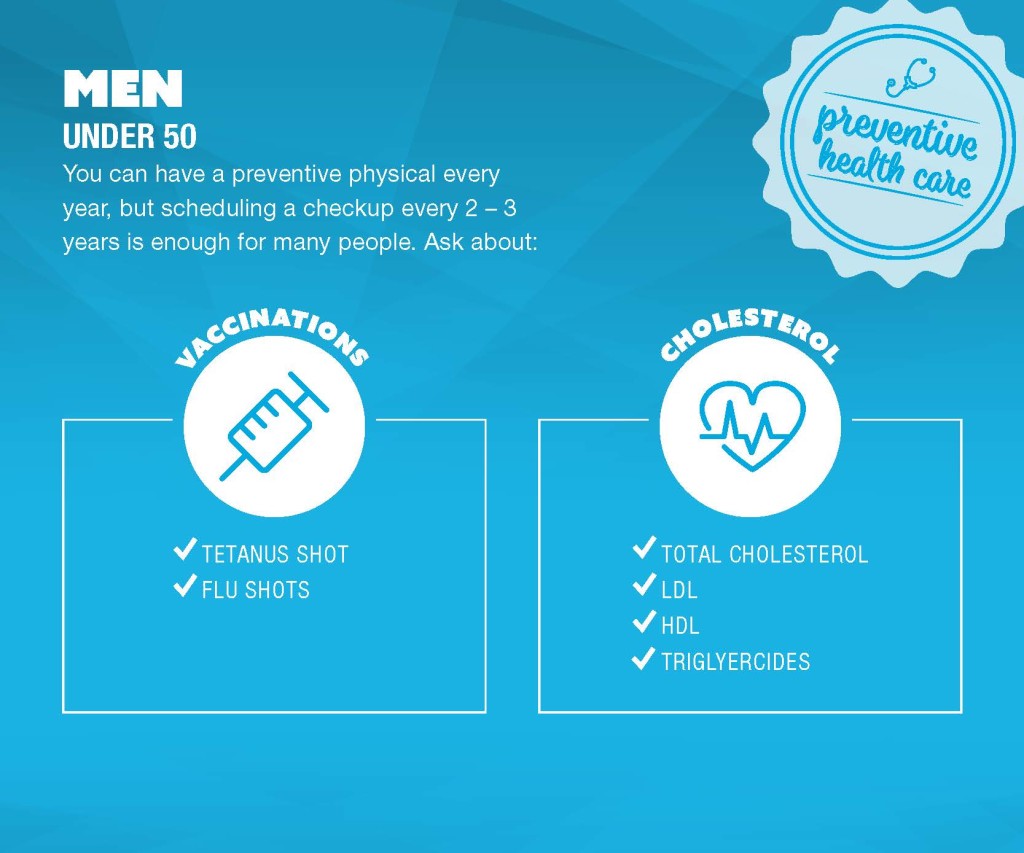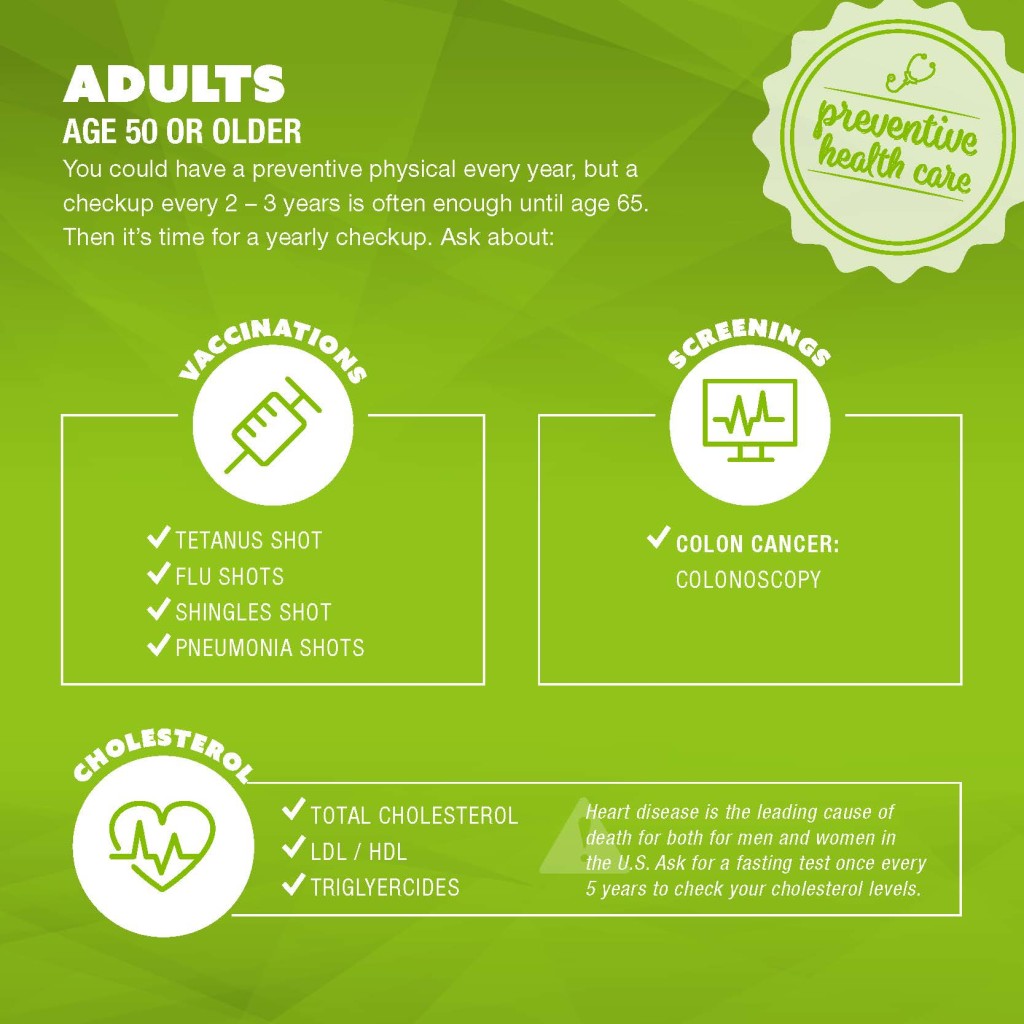 Is it really preventive?
Health plans define preventive care as screenings, tests and vaccinations you can get when you don't have any symptoms. Once you have a health issue, many of the screenings and treatments you receive lose their preventive status, so your regular deductibles and copayments apply.
Ready to learn more?
See a complete list of preventive care recommendations by downloading the Priority Health 2016 Preventive Care Guidelines.