One of the biggest expenses in retirement is health care. People tend to underestimate the care they'll need in their retirement years—and the cost. They're often surprised at what Medicare doesn't cover.
Medicare Part A, which covers hospitalization, comes at no additional cost if you paid into Medicare through payroll taxes for at least ten years, but that's not the case with other Medicare coverages—which come with premiums and out-of-pocket costs. Original Medicare, the federal health insurance program for retirees, covers 80% and the member is responsible for 20%.
Even with Medicare coverage, retirees can face significant expenses for services that aren't covered. The average retiree pays around $4,300 annually in out-of-pocket health care costs, according to a study from the Center for Retirement Research at Boston College.
That's why planning for health care expenses in retirement can prevent costly surprises later on. Here's what you need to know.
Planning for Health Care Costs in Retirement
The first step to planning for health care costs in retirement is understanding your Medicare plan options. There are four parts of Medicare that cover specific services:
Part A covers inpatient hospital stays, care in a skilled nursing facility, hospice care and some home health care. Part B covers medical and doctor fees. Part C is an alternative to parts A and B. Called Medicare Advantage, this coverage is provided by private health insurers, like Priority Health. These "bundled" plans include Part A, Part B and, usually, Part D. Part D is prescription drug coverage.
Even with Medicare coverage, you'll still face some out-of-pocket costs, such as premiums, deductibles, copays and coinsurance. Costs for medications, dental and vision care—which become more crucial as you age—aren't covered under Original Medicare. That's why many people turn to additional coverage like Medicare Part D or a Medicare Advantage plan to pay for these items.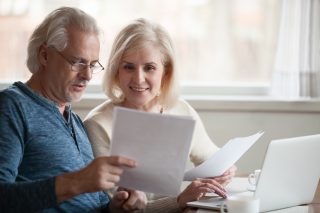 Both Medicare Advantage and Medigap plans are options that work with your Original Medicare plan.
Medicare Advantage plans work similar to an individual or employer HMO or PPO plan, helping lower out-of-pocket costs with predictable copayments and smaller deductibles. You can save money by seeing a doctor within the plan's network.
Medigap plans supplement your Original Medicare coverage to help pay for most or all of your out-of-pocket costs that Original Medicare doesn't cover, like copayments, coinsurance and deductibles. They provide more flexibility when it comes to doctor choice, because you can go to anyone who accepts Medicare. You'll have higher monthly premiums but pay less (or nothing) when you receive care. Unlike Medicare Advantage plans, Medigap plans do not include prescription drug coverage, which means you have to purchase a separate Part D plan.
It's important to remember that these two plans do not work together. If you have a Medicare Advantage plan, you cannot enroll in a Medigap plan–and vice versa. (You can learn more about your options here.)
What is the Retirement 'Donut Hole'?
A significant portion of health care costs can be prescription-related. The term "donut hole" was coined to describe a large gap in Medicare drug coverage that forces enrollees to pay out-of-pocket for prescription drugs. In the last decade, the Affordable Care Act has shrunk the Medicare Part D donut hole, or coverage gap.
This means that, in 2022, you'll pay no more than 25% of the price for brand-name drugs and generic drugs while you're in the donut hole. The Part D donut hole coverage gap begins after you've spent $4,430 in out-of-pocket costs for covered drugs in 2022, according to Medicare.gov.
The Medicare Part D option was created nearly 20 years ago to lower prescription drug costs for retirees on Medicare. With Part D, you can receive coverage through a private insurance company, such as Priority Health if you're in Michigan, that offers Medicare Advantage with prescription drug (MAPD) plans. Medicare Part D monthly premiums, copayments and deductibles vary from one insurer to the next.
You'll be able to tell if the medication you're taking is covered by checking your chosen insurer's formulary—a list of approved drugs. One example is the Priority Health Medicare formulary, or approved drug list. If your medications are not included on this list, Part D may not be the right choice for you financially.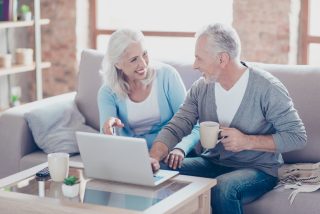 Do You Have to Sign Up for Medicare if You're Still Working?
As more people are staying in the workforce longer, figuring out when to apply for Medicare may seem confusing. Older Americans–age 65 and older–have become the fastest growing labor market, according to the Bureau of Labor Statistics. If you're planning to stay in the workplace past the traditional retirement age, you need to evaluate how Medicare will play a role in your plans—regardless of whether your job provides health insurance.
Delaying in signing up for Medicare will mean that you need to stay aware  of various deadlines that will come into play when you retire or if you lose coverage through your job or a spouse's. Your choices also depend on the size of your company. Employees at small businesses, with 20 or fewer workers, typically must sign up for Medicare at age 65. Larger companies often provide workers with the option of staying with their group plan or enrolling in Original Medicare.
At 65, you are eligible for Original Medicare, which consists of Part A (hospital coverage) and Part B (doctor visits and everyday medical  coverage). But if you have qualifying insurance, such as a group plan through a large employer, you can hold off signing up without facing a penalty. Still, the majority of people opt for Part A even when they stay on their employer's plan because it's free for those who have at least a 10-year work history of contributing to the program through payroll taxes.
How Medicare Enrollment Works with Railroad Retirement
If you had a career in the railroad industry, signing up for your Medicare benefits is a little different. Those who qualify for Railroad Retirement Medicare are eligible for the same kind of health care coverage that comes with Medicare. The Federal Medicare program provides hospital and medical insurance protection for rail industry employees and their families, just as it does for Social Security beneficiaries.
The big difference is that the Railroad Retirement Board (RRB) processes Medicare enrollment instead of Social Security. The RRB collects Medicare premiums, which can be deducted from monthly retirement checks.
In most cases, railroad retirees approaching their 65th birthday will receive a red, white and blue Medicare card and a letter from RRB explaining they have been enrolled in Medicare. If that doesn't happen, retirees should contact the local RRB field office to enroll in Medicare.
How Much Will Health Care Cost Me in Retirement?
As you prepare for your retirement, you need to consider how your health care costs will increase over the coming years.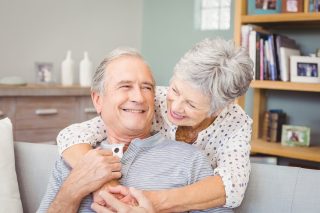 Two factors driving rising health costs for retirees are longevity and the rising cost of health care. Most people are expected to live into their mid-80s and one in three people will live into their 90s, according to the Social Security government website.
How Much Should I Budget for Medical Expenses in Retirement?
Trying to figure out how much to set aside for health care in your golden years can feel a little like a guessing game. That's because there can be a broad range in lifetime medical costs.
Health care costs are likely to increase during retirement because of both increased health care consumption and faster-than-inflation growth. What people actually spend on health care costs in retirement depends on several factors, including health and the level of coverage they choose.
How Much Does the Average Health Care Plan Cost?
When choosing a plan, experts recommend thinking about total health care costs, not just the monthly premium. That's because out-of-pocket costs can sometimes add up to more than that monthly payment. When considering insurance plans, look at the maximum cost of things like deductibles, copayments and coinsurance.
Another aspect to consider is the level of a plan. Usually, plans with larger premiums pick up more of the cost of health care. A top-tiered plan may be a better fit for someone who anticipates many  doctor visits or regular prescription refills. These plans generally have higher monthly premiums but pay more of your costs when you need care.
One of the biggest mistakes you can make in putting together a financial plan for retirement is underestimating your health care expenses.
That's why it's important to understand how your future health care expenses fit together with your overall retirement income plan. Health care becomes more important as we age.
If you're worried about saving enough to pay for your health care costs in retirement, there are many resources available to help you. A good place to start is Priority Health's retirement starter tool, which can put together a customized timeline that makes planning easier.